Big increases in European attendance this past season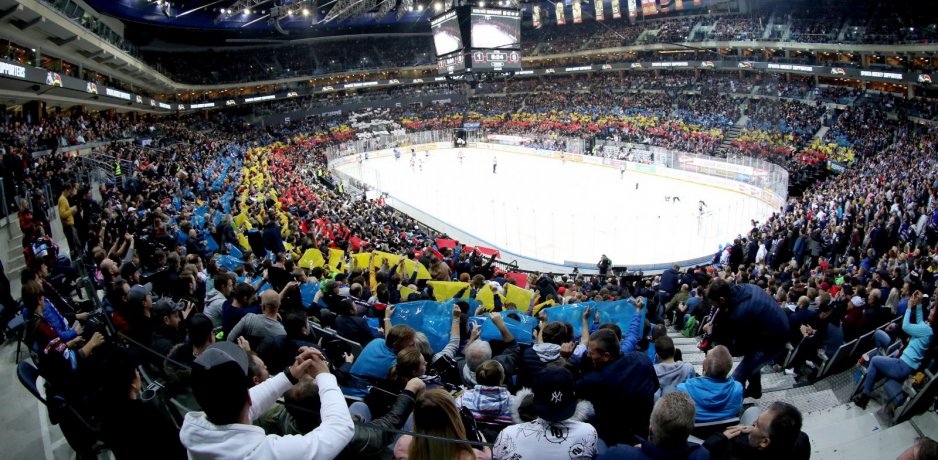 ​The circumstances under which the hockey leagues of Europe came to an end this season are unfortunate, to say the least, but let's not forget that, once again, fans came out in full force to support their teams.
In its annual attendance study (based on numbers reported by the clubs and submitted to their respective national leagues), the IIHF reports that Switzerland's National League was once again the league with the highest per-game average, topping 7000 for the first time. Unsurprisingly, SC Bern was once again Europe's top draw for the 19th year in a row. Bern's average in 2019/20 was 16 237 per game.
Overtaking the KHL as the second-highest drawing league in Europe is the Deutsche Eishockey Liga at 6523 per game. As usual, their most popular teams at the gate were Kölner Haie (3rd, 13 333 per game), Eisbären Berlin (4th, 12 901 per game) and Adler Mannheim (5th, 11 891 per game). This was the 12th year in a row that all three of those German teams finished among the top seven.
Other members of the E.H.C. Alliance in the top 10 were European champion Frölunda Gothenburg in 7th, Sparta Prague in 8th, and ZSC Lions Zurich in 9th. With an average of 10 330 spectators per home game, Sparta became the first Czech Extraliga team to pass the 10 000 threshold.
See the top 100 teams in Europe attendance-wise here, as reported by the IIHF, and then choose from the list of seasons on the right to compare with past seasons.
In fact, most of Europe's top leagues saw overall increases in attendance this season. In addition to the National League and DEL, the KHL, Swedish Hockey League, Extraliga, Finnish Liiga, Austrian EBEL, British EIHL and French Ligue Magnus all saw increases to varying degrees, with the biggest increase seen in Slovakia. There, thanks in large part to the return of Slovan Bratislava, the Liga saw an increase of 43.1 percent to 2379 fans per game.
The team that jumped the most in the rankings was Czech club Rytíři Kladno, which climbed 67 places from 152nd to 85th thanks to both returning to the Extraliga and benefitting from having Jaromír Jágr in the lineup for most of the season. However, all those fans couldn't ultimately save Kladno from being re-relegated to the Chance Liga.
E.H.C. teams with significant increases were HC Košice (36 places), Leksands IF (28), Verva Litvínov, KooKoo Kouvola (both 20), Brynäs Gävle (17), Lausanne HC, Straubing Tigers (both 14), Ilves Tampere and KAC Klagenfurt (both 13).
As noted in the IIHF article, games played behind closed doors in an attempt to slow the spread of the current coronavirus pandemic are not included in the figures.
Photo: Jan Beneš/HC Sparta Praha