Name: Hallenstadion
Opened: 1939, renovated 2004-05
Address: Wallisellenstrasse 45, 8050 Zürich, Switzerland
Capacity: 11200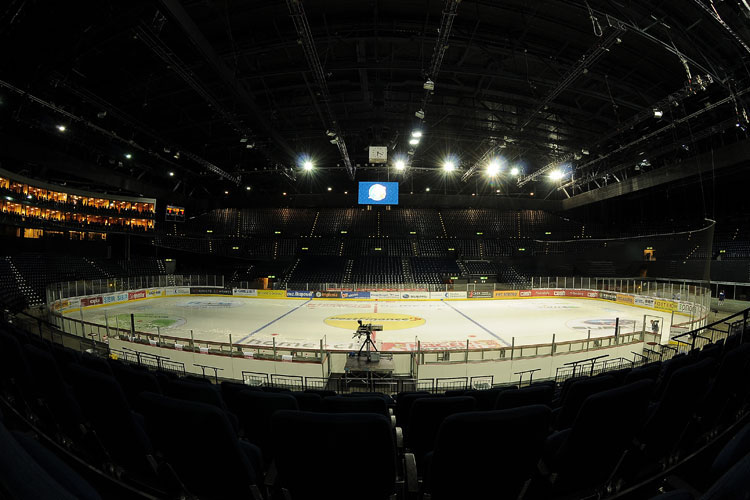 The Hallenstadion is the biggest multifunctional arena in Switzerland and the home ice of the ZSC Lions. It is well known for its concerts. Also, other sporting events such as the Art On Ice take place in the Hallenstadion.
Basic info
Founded
1930
Website
www.zsclions.ch
Club adress
ZLE Betriebs AG / ZSC Lions
Siewerdtstrasse 105
P.O. Box
8050 Zurich
Switzerland

Honours
National titles
(9) – 1936, 1949, 1961, 2000, 2001, 2008, 2012, 2014
European championships or greatest European accomplishments
Champions League winner (1) – 2009; Continental Cup winner (2) – 2001, 2002
Last Seasons
2021-22: 3rd regular season, league finals
2020-21: 5th regular season, semi-finals
2019-20: 1st regular season
2018-19: 10th regular season, CHL round of 16
2017-18: 6th regular season, league & national champion, CHL quarter-finals


About club
The ZSC Lions not only have a pro team in the Swiss National League but also manage a huge youth organization, two women's teams and several amateur teams. All in all, the Lions organization includes 1356 players.
Emotional attachment between the club and the city of Zurich is a promient feature of the ZSC Lions. That's why the club's slogan is "Mir sind Züri".