Name: Les Vernets
Opened: 1958
Address: Rue Hans-Wilsdorf 4-6 / CH-1227 Les Acacias / Genève
Capacity: 7 135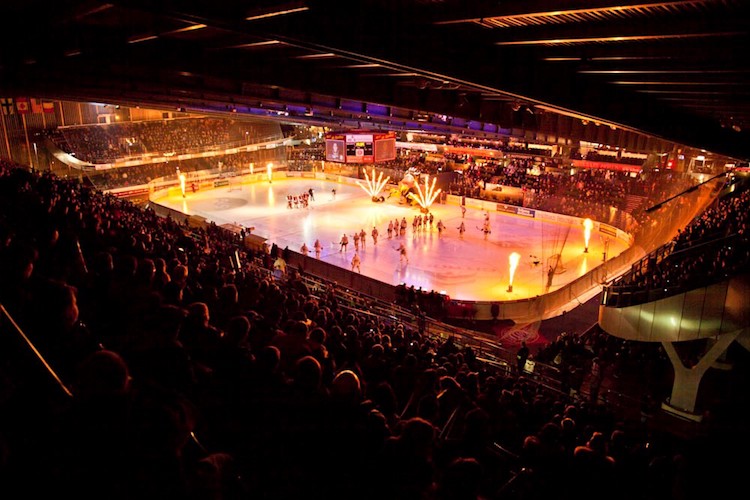 Built in 1958 by the architects Albert Cinfria, François Maurice and Jean Duret, the Vernets Arena (also called Les Vernets) is the main residence of the Genève-Servette Hockey Club. Last renovated in 2009, the capacity has been increased to 7 135.
Basic info
Founded
1905
Website
www.gshc.ch
Club adress
Chemin de la Gravière 6
CH-1227 Les Acacias
Genève
Switzerland
Honours
National titles
none
European championships or greatest European accomplishments
Spengler Cup winner (2) – 2013, 2014

Last Seasons
2021-22: 8th regular season, preliminary round
2020-21: 6th regular season, league finals
2019-20: 4th regular season
2018-19: 8th regular season, quarter-finals
2017-18: 8th regular season, quarter-finals
About club
Geneva's love affair with ice hockey is over 100 years old. Servette's ice hockey team, which was created around 1905-1906, heralded the beginning of organized ice hockey in Geneva.