Name: St.Galler Kantonalbank Arena
Opened: Built 1987, renovated in 2006
Address: Walter-Denzler-Strasse 4, 8640 Rapperswil
Capacity: 6 100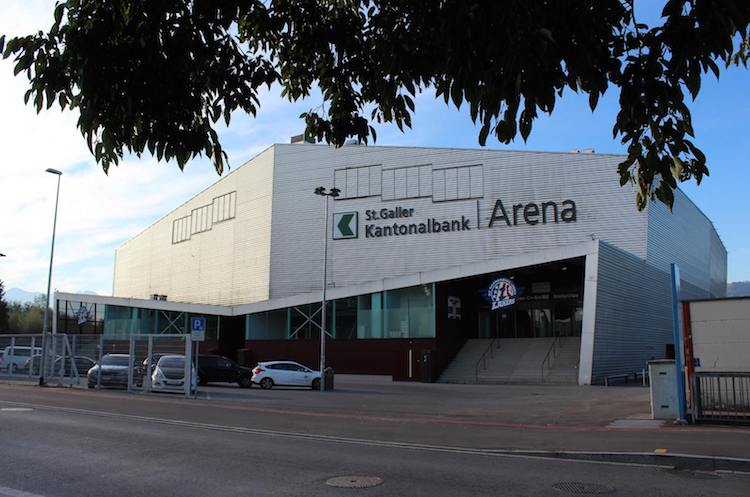 One of the most beautiful and modern ice rinks in Switzerland is located in Rapperswil-Jona, at the best location directly by the lake and near the train station.
Since the stadium opened again in September 2006, many spectators enjoy the advantages of the "St.Galler Kantonalbank Arena". State-of-the-art technology, safety, comfort and a sophisticated equipment are the epitome of our stadium.
Basic info
Founded
1945
Website
www.lakers.ch
Club adress
Lakers Sport AG
Walter-Denzler-Strasse 3
Postfach 1106
8640 Rapperswil
Switzerland
Honours
National titles
(4) – 1973, 1979, 2001, 2010
European championships or greatest European accomplishments
none
Last Seasons
2022-23: 3rd regular season, quarter-finals
2021-22: 4th regular season, quarter-finals
2020-21 10th regular season, semi-finals
2019-20: 12th regular season
2018-19: 12th regular season


About club
Ice hockey in Rapperswil-Jona ... that's nostalgia, tradition, goose bumps. The history of the cracks from the "Obersee" begins in 1945, the founding year of the club.