Sanny Lindström to moderate E.H.C. Hockey Business Forum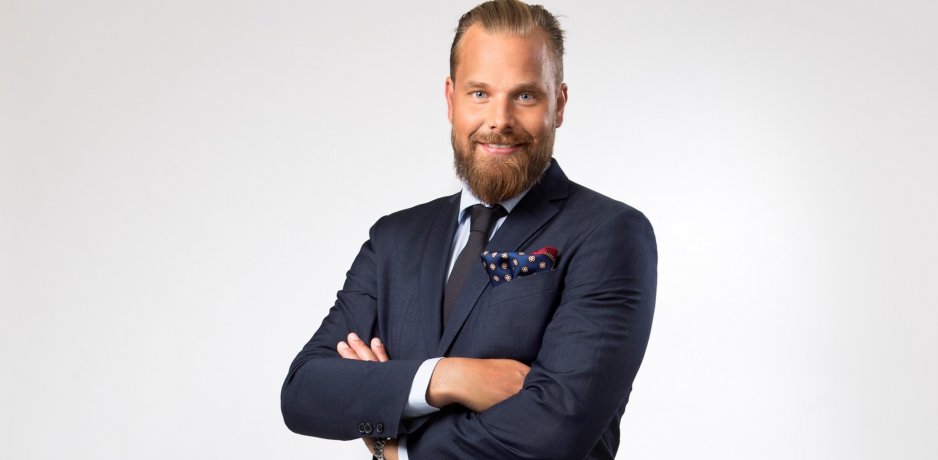 The Alliance of European Hockey Clubs is excited to announce former elite defenceman and current CMore/TV4 hockey analyst Sanny Lindström as moderator for the E.H.C. Hockey Business Forum in Gothenburg on 6 October at the Gothia Towers Hotel.
"Lindström was a defensive defenceman who played with a ton of grit and heart."
This is how Lindström's eliteprospects.com bio starts. The tenacious blueliner – whose career included 437 games in the Swedish Hockey League, 60 games for the Tre Kronor national team, a World Championship bronze and a Swedish national title – has become one of Sweden's most popular hockey analysts, primarily covering the SHL for broadcaster CMore, which is part of the TV4 group.
Lindström, who was drafted by Colorado in 1999 and played three seasons in the Avalanche organization, also writes columns for the Swedish tabloid Expressen.
But behind the seemingly seamless transition from pro hockey to media, Lindström has gone through more distress and pain than most who watch him know about. In 2013, at 33 and only three years after winning bronze with Sweden at the 2010 World Championship and two years after winning the national championship with Färjestad Karlstad, Lindström had to retire due to severe post-concussion syndrome.
Lindström played what became his last hockey game on 28 October 2012, a pre-season European Trophy game with Färjestad vs. Jokerit Helsinki. In that game, he suffered a career-ending concussion. After a series of rehab programs and many months of grief, Lindström announced his retirement less than one year later.
Since then, Lindström has been an uncompromising advocate of measures to prevent concussions in hockey and he has been very opinionated on this issue as part of his coverage of the Swedish Hockey League. Sanny will also conclude the E.H.C. Hockey Business Forum with an appeal statement on concussions in hockey.
"I am honoured that the Alliance of European Hockey Clubs has asked me to moderate the Hockey Business Forum in Gothenburg," said Lindström. "It was an excellent event last year in Stockholm and judging by the quality of presenters and the topics on 6 of October it should be at least as good now."
Confirmed speakers to the E.H.C. Hockey Business Forum will be announced continuously during the month of August.
Read more about the 2018 E.H.C. Hockey Business Forum here.
See highlights from the 2017 E.H.C. Hockey Business Forum in Stockholm here.