Name: Coop Norrbotten Arena
Opened: 1970 (renovated in 2002 and 2008)
Address: Gammelstadsvägen 29, 973 34 Luleå
Capacity: 6 300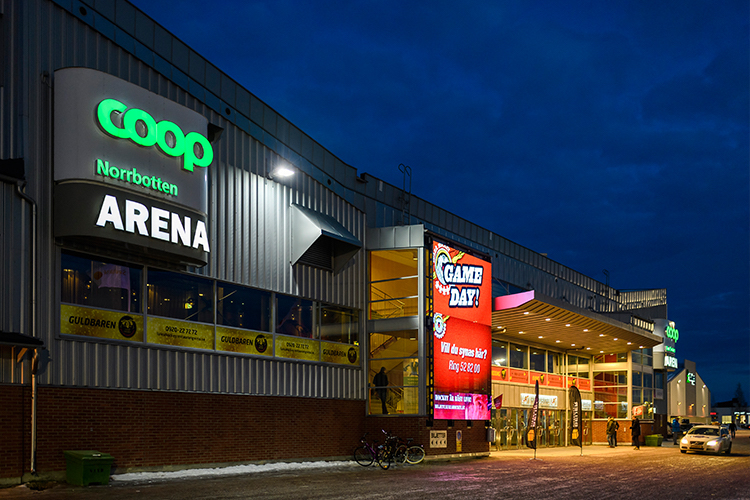 Originally built in 1970 as the Delfinen, then renovated in both 2002 and 2008 as the Coop Norrbotten Arena.
Basic info
Founded
1977
Website
www.luleahockey.se
Club adress
Luleå Hockey
Ostrongatan 2
973 34 Luleå
Sweden
Honours
National titles
(1) – 1996

European championships or greatest European accomplishments
Champions League winner (1) – 2015; Champions League semi-finals (1) – 2020; European Trophy winner (1) – 2012
Last Seasons
2020-21: 5th regular season, quarter-finals
2019-20: 1st regular season, playoffs cancelled, CHL semi-finals
2018-19: 2nd regular season, semi-finals
2017-18: 7th regular season, preliminary round
2016-17: 9th regular season, preliminary round, CHL group stage

About club
Luleå Hockey is the northernmost club of the EHC, located about 100km south of the Arctic circle.
Winners of the European Trophy in 2012 and 2015 and an integral part of the SHL since 1984.