Hockey Business Forum "finding a way back to normal"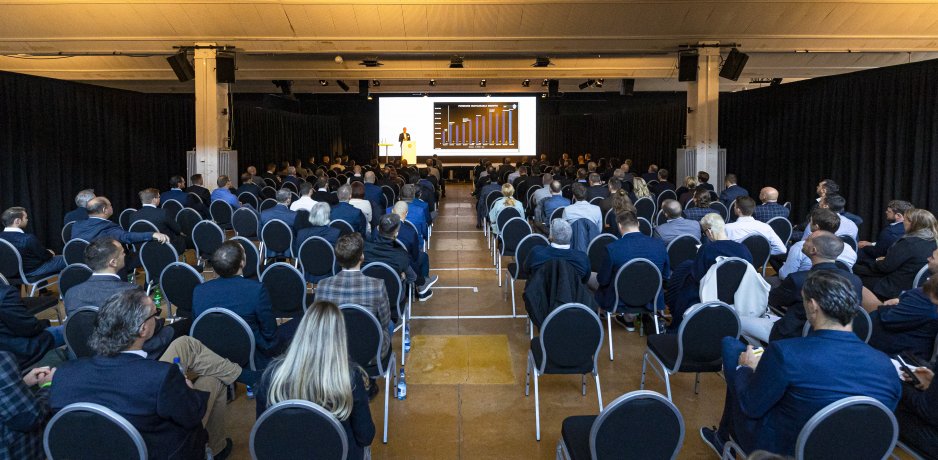 ​This past weekend saw the fourth annual Hockey Business Forum take place in Zug, Switzerland The business of hockey has faced unprecedented challenges over the past 18 months which saw, among other things, the cancellation of the 2020 Forum. This year's event came at a time when many clubs still struggle to cope with those challenges, but there is light at the end of the tunnel.
"We're finding a way back to normal," said EV Zug CEO Patrick Lengwiler. "And yet, we're not quite back to normal."
Owning one's own arena has long been preached as an ideal way for a club to grow revenues. That was reinforced on Friday with a tour of the ZSC Lions' future home, Swiss Life Arena, in the afternoon and a National League game between Zug and SC Bern in the evening. Zug had seen revenues double from the opening of Bossard Arena in 2010 until the pandemic hit, and Lengwiler opened the Forum with his club's business model for success based on three pillars: sport, gastronomy and events.
"Infrastructure is the key," said Lengwiler, who demonstrated the growth of revenues through the expansion of gastronomy and events, academies, digitalization and catering.
On cooperation with Swedish club Färjestad Karlstad, Lengwiler said: "Sharing helps make us and them better. Färjestad is a very good organization with a similar size and a lot of common thinking between the organizations."
Despite being hit hard by the pandemic, Zug's revenue dropped"only 37 percent" thanks to the cooperation of players, employees, fans and corporate partners.
"And yet, we managed to win it," Lengwiler said of Zug's record-breaking season in which it won the league title, part of the reason they won the Hanwag European Hockey Club of the Year award.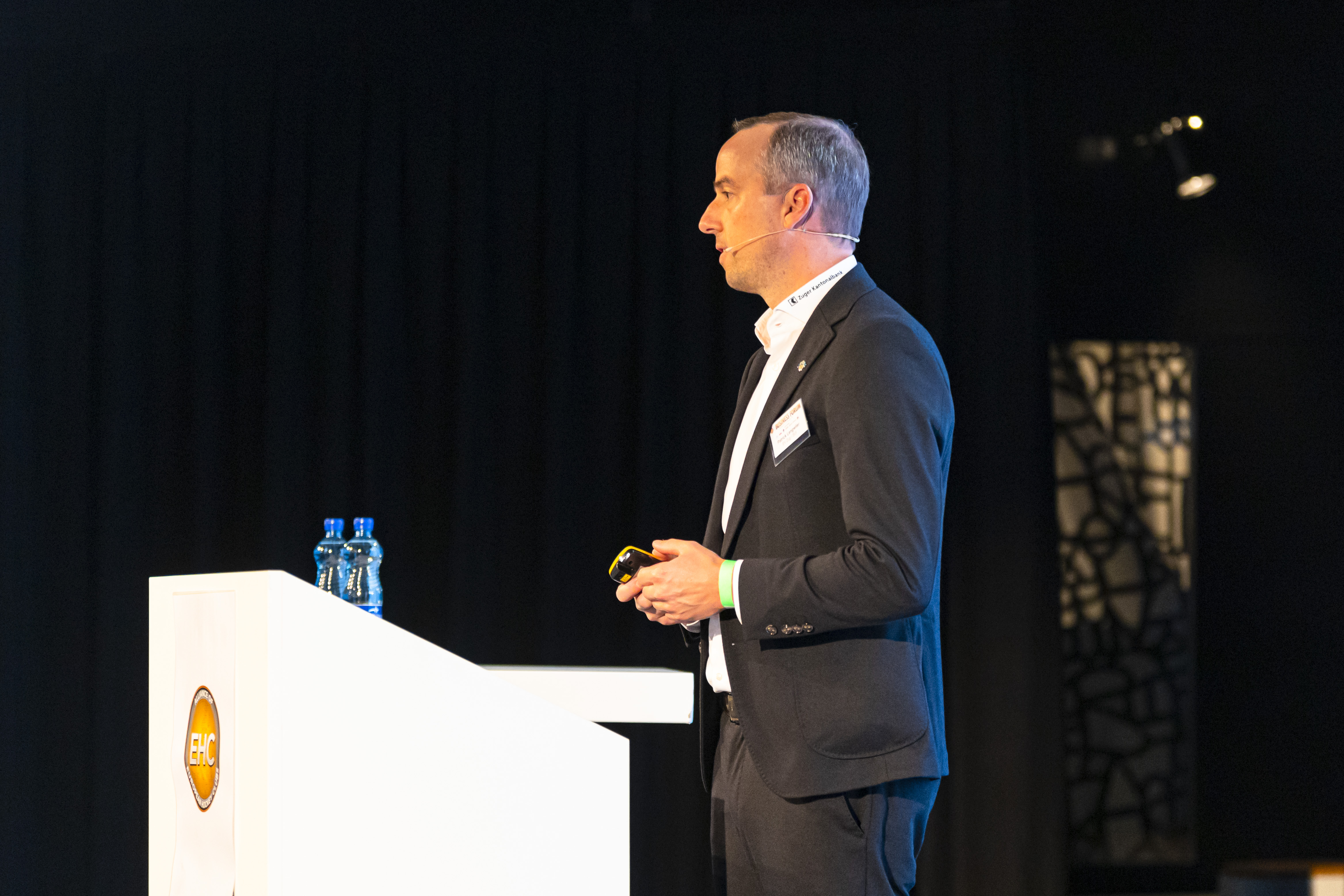 "We believe the National League must change to become a league for all," said Lengwiler. "Currently, it's a league for a few teams, we want it to be for more teams."
Right on cue, Denis Vaucher, CEO of Switzerland's top league, the National League, took the stage.
The National League has consistently drawn the top attendance in Europe for years, led by SC Bern, with others not far behind. Vaucher's "vision for the top of Europe" is a reference to that, and also to Switzerland's elevation.
But there's also a great disparity between the attendance and revenues generated by different clubs, and the pandemic threw that to the forefront. Now fans are returning post-COVID, but more than 60 million Swiss francs in financial subsidies and loans were granted by the government to keep the league operating smoothly, and those loans must be repaid within 10 years.
"The subsidies and loans allowed us to survive the COVID pandemic, but the repayment of loans will create a lot of difficult choices for some of our teams," said Vaucher.
"Dear colleagues, we are not at the top of Europe. But we are back and we are in good spirits," he concluded.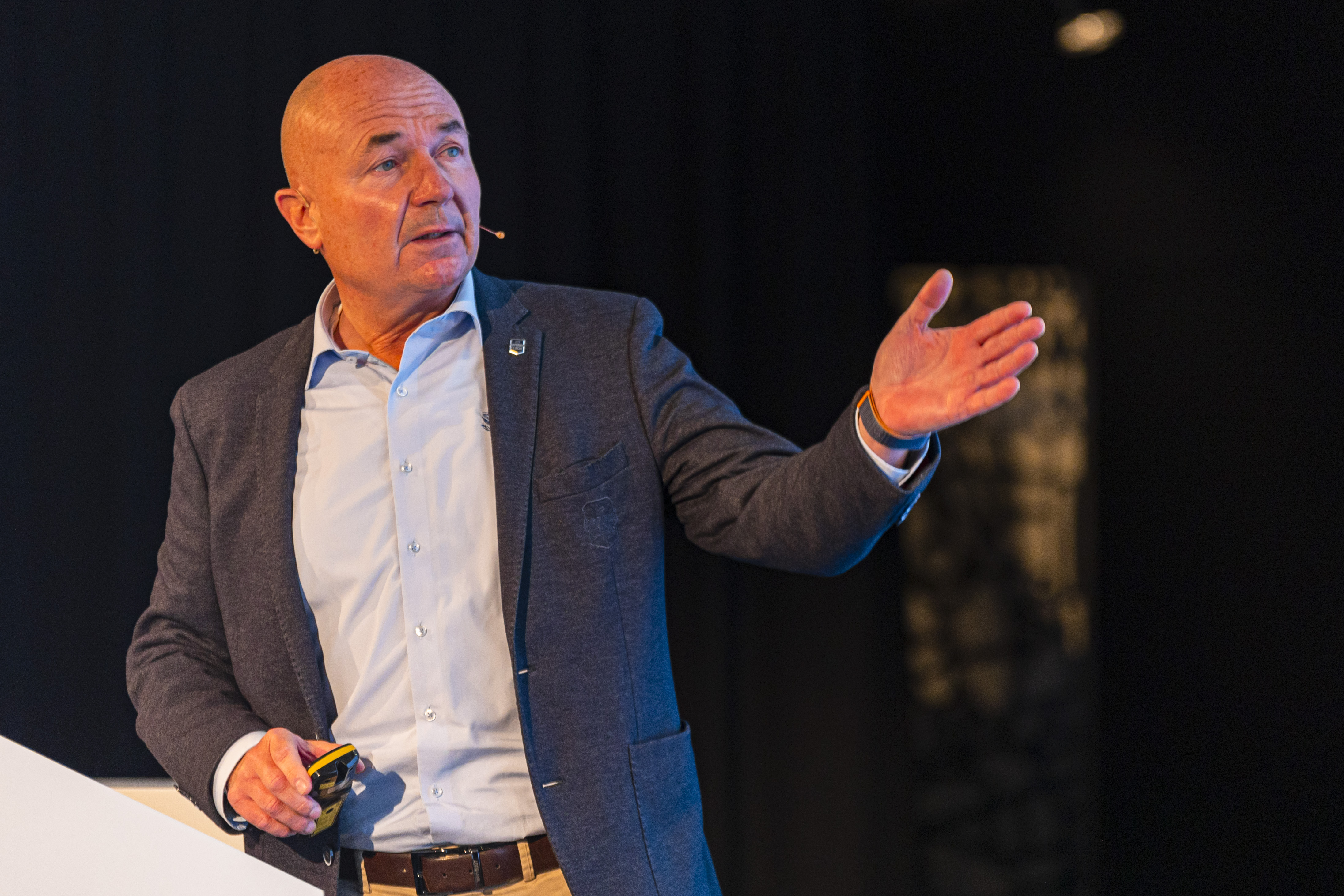 Up next was Per-Göran Fahlström, an Associate Professor at the Department of Sport Science at Linnaeus University in Växjö, Sweden. As a teacher, Fahlström draws a parallel between the dynamics between teachers and students and coaches and players.
"You're dealing with real people," Fahlström says to coaches. "You are the ones to set the culture."
Fahlström explained that a coach and a manager have an impact on the group identity, coherence and culture. "And if you believe in the coach you hire and want him or her to have an impact on the team, you have to give them time."
Fahlström referred to EV Zug's strong organizational structure, and his belief in the old philosophy of finding the right people to do the job, and then letting them do the job rather than changing people – and culture – every few years.
"Look at the Växjö Lakers and Frölunda HC," said Fahlström. "They're very often at the top but when they're not, they don't tear everything down but they stay with it, because changing everything and starting over takes time."
Fahlström also explained that such a strategy will hurt a team's brand reputation and its ability to attract top players.
"It's a marathon race, not a sprint," said Fahlström. "If you have a short-term perspective, you will overreact to the results of individual games. That will cost you continuity and it will cost you a lot of money in the long run."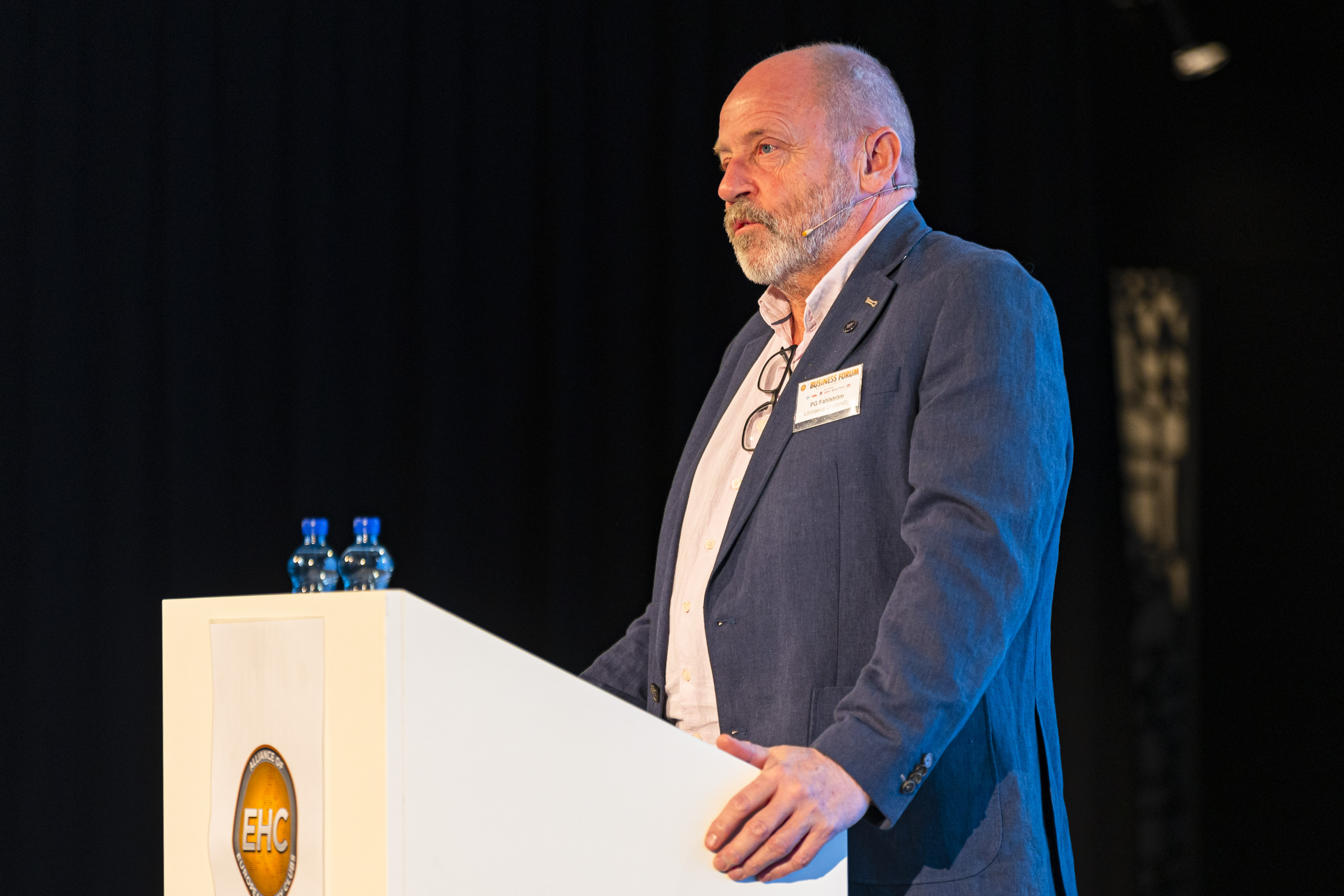 The second half of the Forum was a slightly different format, with emcee Mike Hiebler talking to Luc Tardif, Szymon Szemberg, Rikard Gronborg and Christan Müller.
Tardif, the recently elected president of the IIHF, spoke about "the IIHF family" and making it more accessible to the hockey world, which he demonstrated by speaking not only on the Forum's stage but with several small groups in attendance during breaks.
"I'm a citizen of the world," said the Canadian-born Tardif, who has lived in France for over 40 years and therefore has a strong perspective of hockey from both North American and European viewpoints.
And even beyond those two continents, which are hockey's strongholds, Tardif wants to break new ground elsewhere in the world. That means holding events there "and not just leaving after, but staying and developing."
"I want a strategic plan with the NHL to develop hockey all over the world, and I think they're interested."
As an example, Tardif cited the U18 World Championship, where "we're organizing an event for NHL scouts."
On the Champions Hockey League, Tardif said: "I think the KHL should be there. Maybe they don't want to right now but we have to keep going back and try to find a way. We have to work hard. You have to put the puck on net – it won't go there by itself."
Tardif also believes that women's hockey is a good investment in Europe.
"I don't think people realize the huge steps by European teams," said Tardif. "They've really closed the gap with the North American teams and now, I think the European teams are just a step away."
At the end, Hiebler noted: "I can never say again that I've never met with the IIHF."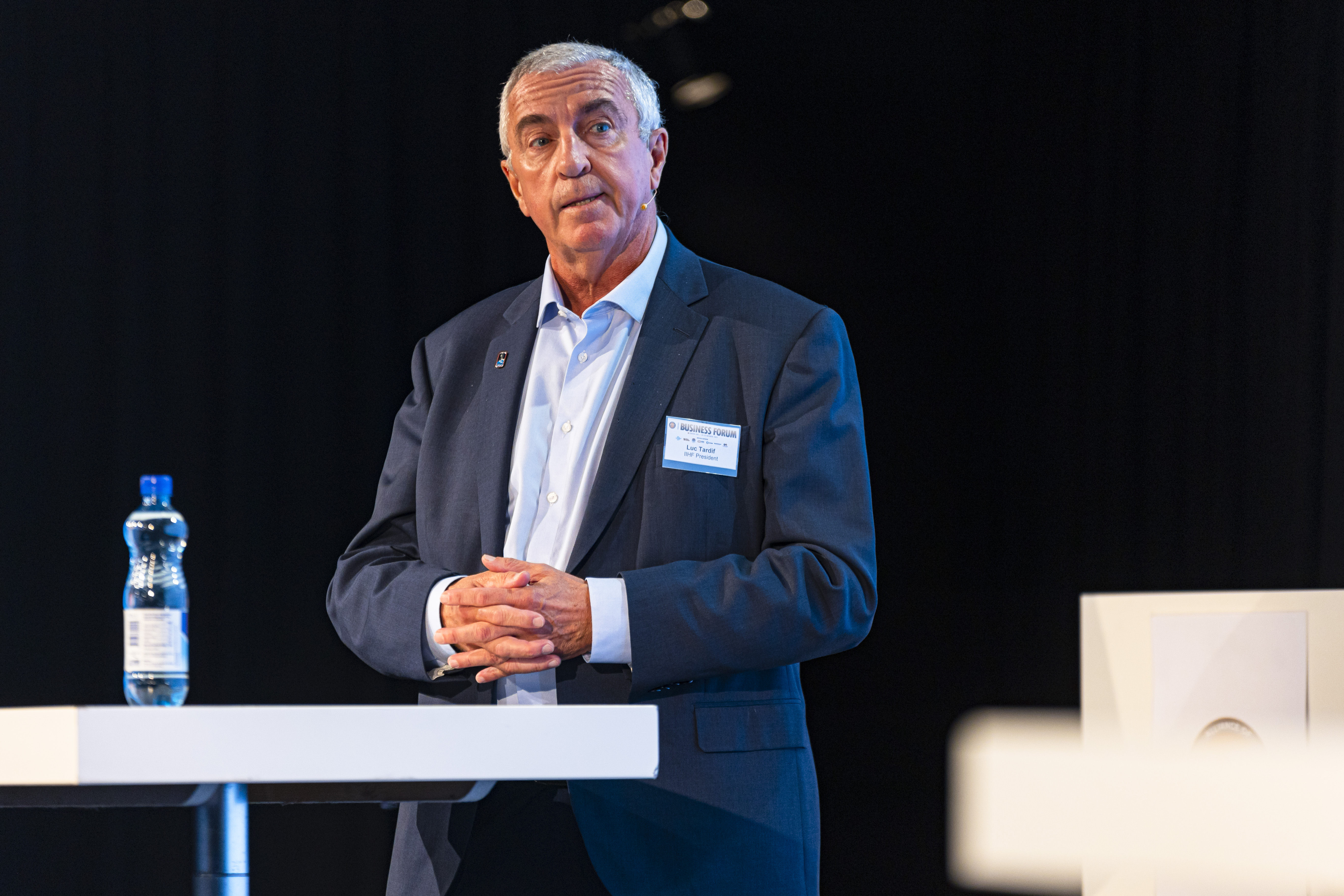 Szymon Szemberg, the E.H.C. Alliance's Managing Director outlined 12 rules for a successful hockey club.
"It's all in the people," said Szemberg, reiterating Fahlström's point about the right or wrong people either positively or negatively affecting a club's culture.
"Why has EV Zug evolved from their little rinky-dink organization into what they are today?" he asked. "It's because of the people."
Szemberg spoke of a "golden triangle" of a hockey club, which consists of "the money guy" or owner, "the sports guy" or general manager, and the coach.
"Unless you have this golden triangle filled with good people, I don't think you will succeed," he explained.
He further explained that "the most important person in your club, at least in short-term, is your coach," who has influence over the players, management, ownership, fans, media, and corporate partners.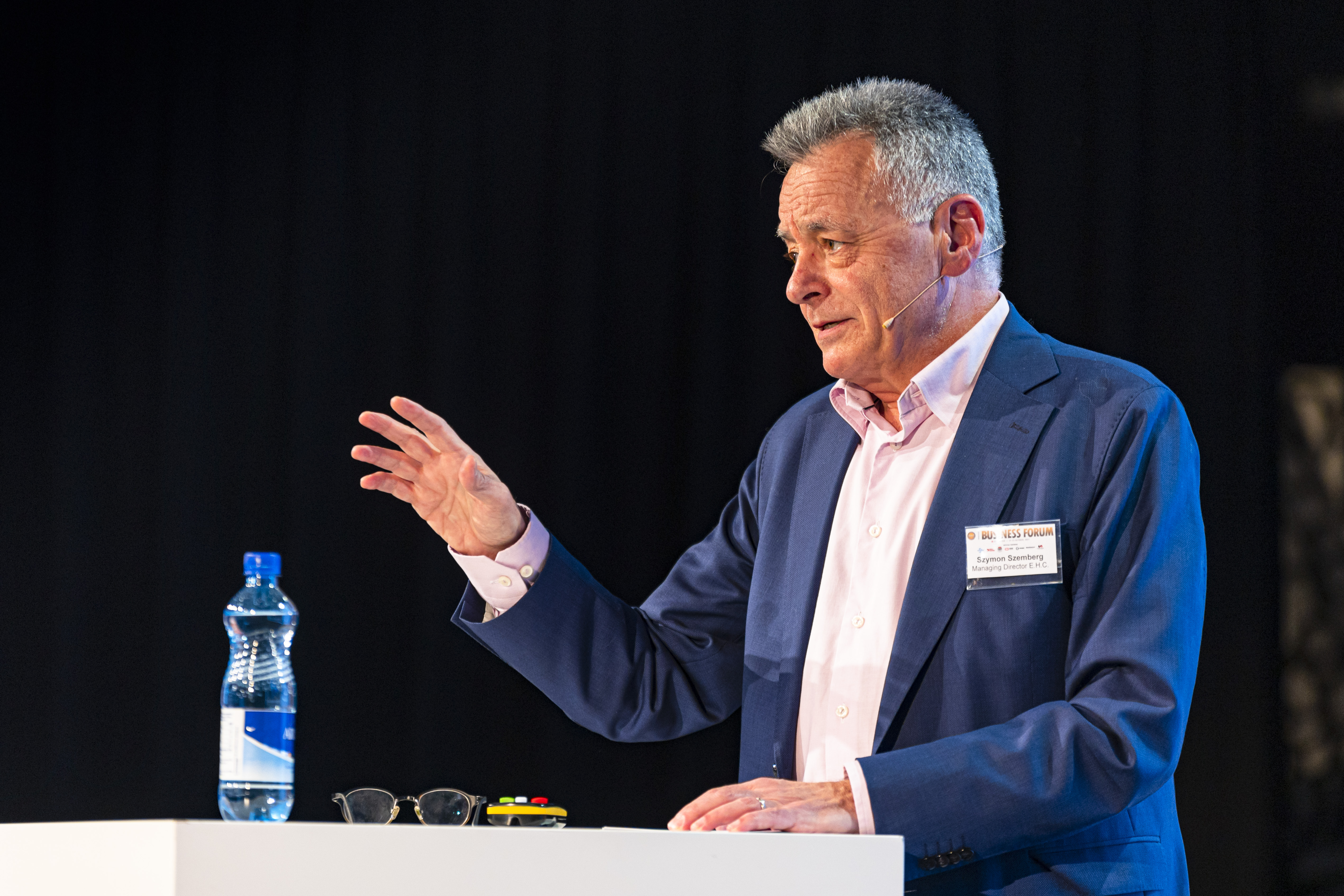 That nicely set the stage for a coach that fits that bill to a tee: Rikard Grönborg of the Zurich Lions, who spoke about the dynamics between the coach and a professional hockey club and how both parties should avoid costly mistakes.
When recruiting a coach, Grönborg advises a team to do its homework. "Ask personal questions. How do you work with people?"
That's because: "When you get to a certain level, all the coaches know Xes and Os. There's no question about the hockey minds. The questions are about the extra stuff. Some teams are younger and want to develop more, while others are more experienced and want to win now."
If a team consistently hires the right people and instills the right people, a club can become an attractive option not only to top players, but also an aspiring coach.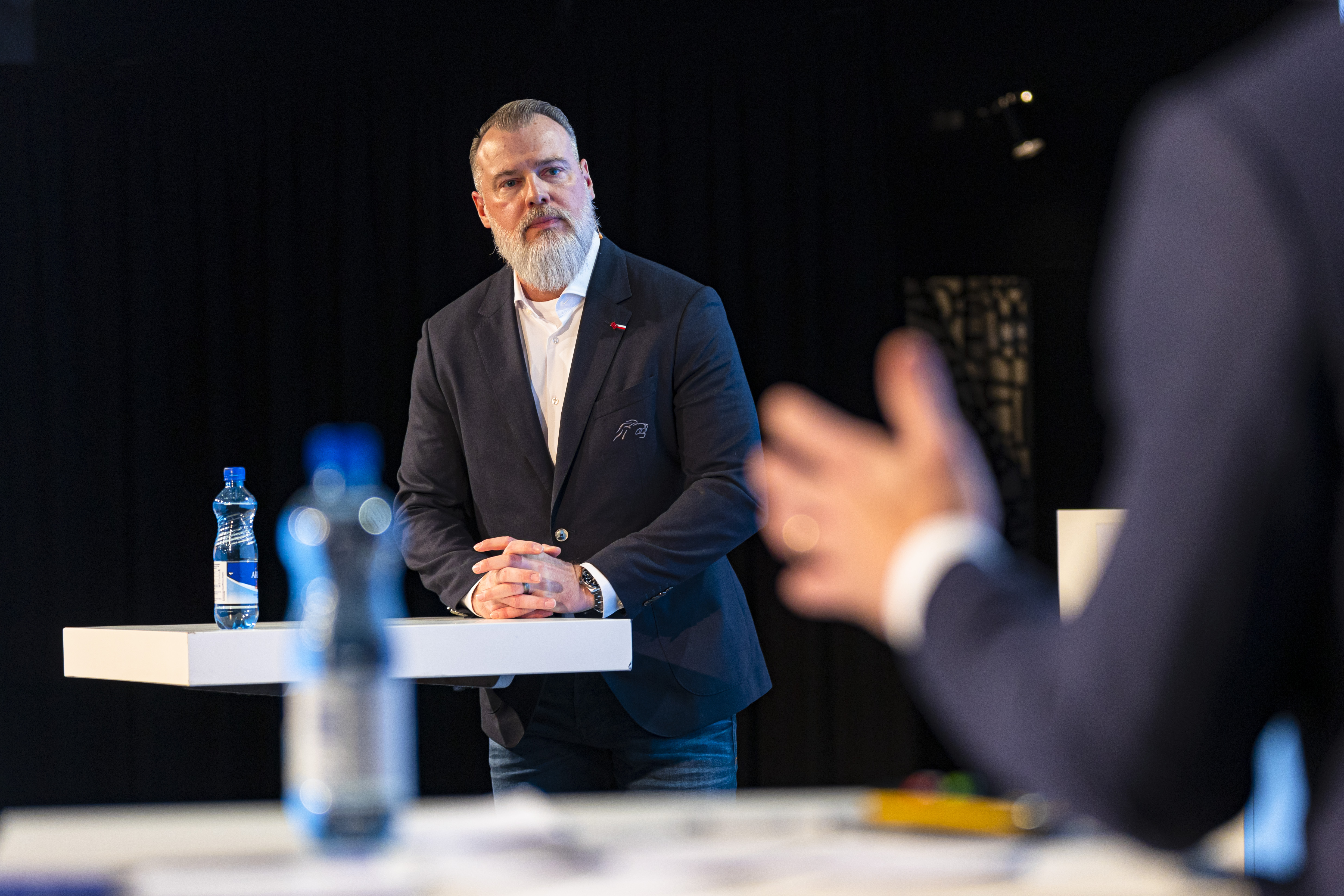 Somewhat different from the rest of the Forum, which was more people-oriented, Dr. Christian Müller concluded the presentations with opportunities in the digital transformation for sports organizations.
The CEO of Infront X, the recently launched brand of Infront Sports' digital offering, Müllerspoke about technology "which increases engagement."
He cited Fan 360, an interesting app that uses technology to recognize users' faces in professional photographs taken at large gatherings, such as professional sporting events.
"People now are used to taking their own pictures wherever they go and posting them on social media," said Müller, "but much like getting spotted in the crowd by the TV cameras, there's definitely an appeal of seeing yourself singled out of a crowd in a professional photograph."
Fan 360 was a big hit at its debut at the 2019/20 Champions Hockey League 2019/20 Champions Hockey League final in Hradec Kralove, Czech Republic, which was unfortunately right before the onset of the pandemic.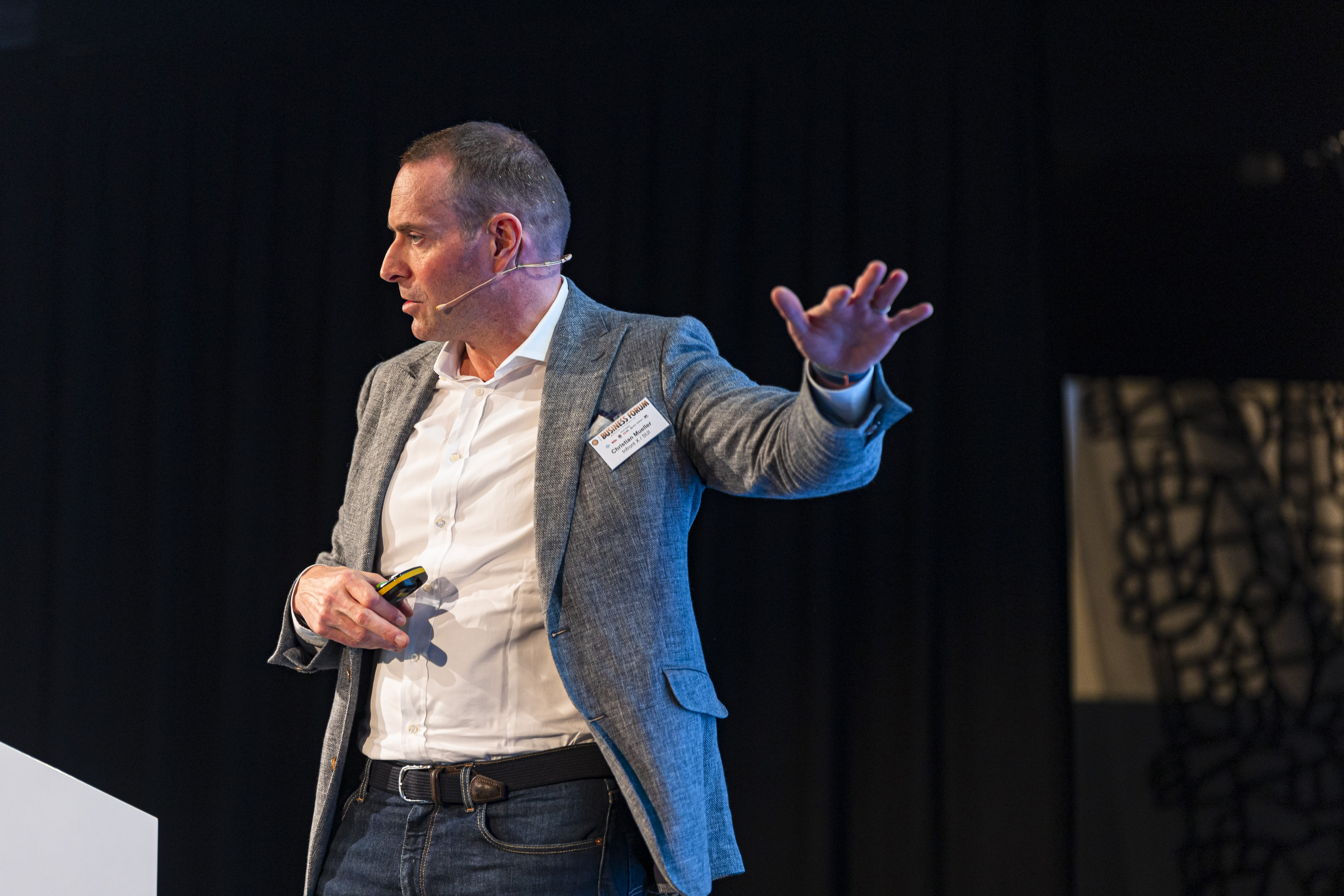 However, despite the setbacks of the past 18 months, the general tone of the weekend was one of optimism for the future of the hockey business.
Photos: Pirmin Ulrich