E.H.C. welcomes 3 new members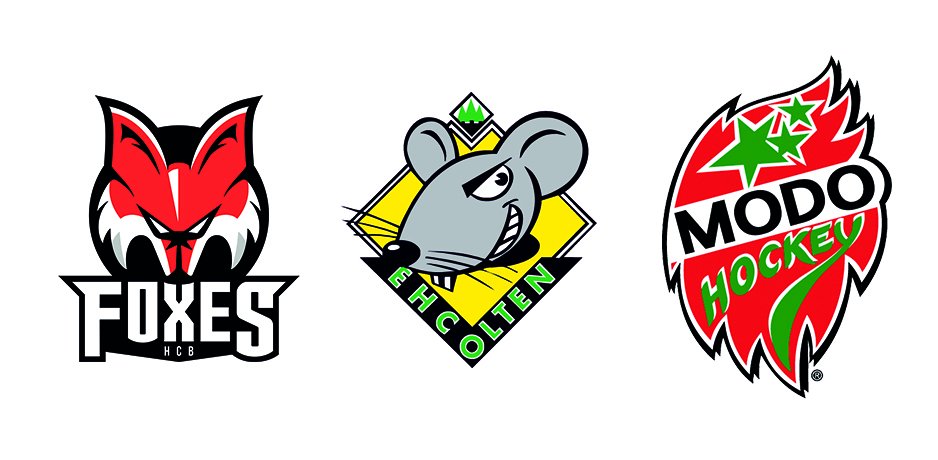 The Alliance of European Hockey Clubs recently welcomed three new clubs, bringing total membership in the Alliance to 100:
EHC Olten (SUI)
HC Bolzano Südtirol Alperia (ITA)
MoDo Hockey Örnsköldsvik (SWE)
"The E.H.C. Alliance is delighted and proud to welcome EHC Olten, HC Bolzano and MoDo Hockey to our organization," said E.H.C. Managing Director Szymon Szemberg. "This class shows that the E.H.C. is an alliance for all professional clubs in Europe, regardless of earlier accomplishments or in which country or league they play. Olten, Bolzano and MoDo represent what is the distinction of European hockey, being a competitive and relevant hockey club despite coming from a fairly small place."
Following is a short presentation of the four new members of the E.H.C. Alliance:
EHC OLTEN: Formed in 1934, Olten has played in the top two divisions of Swiss hockey continuously since 1970. Most of that time has been in the second tier, which is now called the Swiss League. The team's best years were in the 1980s and early 90s, when the team won two league titles and spent a total of seven seasons in Switzerland's top league. Recently, the team has knocked on the door of advancement again, reaching the Swiss League finals two years in a row. Despite playing in a town of only 18,000, Olten's Kleinholz Arena is often filled to its capacity of 6500.
The club's all-time scoring leader is Albert Malgin, father of current Swiss NHLer Denis. Erich Kühnhackl, the German star of the 1970s and 80s played the last couple years of his career in Olten. Other international players who spent at least a couple of years include Slovak Anton Šťastný, Russian Yevgeni Davydov and Canadian Mike McEwen. During the pandemic, star junior players Mason McTavish and Brennan Othmann went to Olten while the OHL was shut down.
HC BOLZANO SÜDTIROL ALPERA: The predominantly German-speaking South Tyrol region has long been Italy's hockey hotbed, largely centred around the city of Bolzano. The local team was popular enough to warrant the construction of a 7,200-capacity rink now called Sparkasse Arena, which co-hosted the 1994 IIHF World Championship. "The Foxes" dominated Italian hockey before joining the Central-European-based ICE Hockey League in 2013, winning that league's title in their first season and again in 2017/18. A regular contender in the multi-national league, Bolzano has also played in the Champions Hockey League three times, twice reaching the Round of 16. Bolzano currently has an ICEHL South Tyrol rivalry with fellow E.H.C. member HC Pustertal.
The club's all-time leader in goals, assists, points and games played is Czech-born, Italian-raised Martin Pavlu, whose father Jaroslav had previously played for Bolzano in the '70s. Not surprisingly, the club has produced many longtime Italian national team players such as Alexander Egger, Anton Bernard, Stefan Zisser, Lucio Topatigh and Gino Pasqualotto.
MODO HOCKEY ÖRNSKÖLDSVIK: Considering its size of just over 30,000 inhabitants and its relatively remote location, it is impressive how many elite players the town of Örnsköldsvik and its beloved hockey club MoDo have produced. Three of its players – Peter Forsberg and twin brothers Daniel and Henrik Sedin – have been enshrined in the Hockey Hall of Fame in Toronto, with numerous others whose names are well-familiar to hockey fans around the world such as Markus Näslund, Anders Hedberg, Victor Hedman and Thomas Gradin.
Established in 1939, MoDo played continuously in Swedish hockey's top tier from 1962 to 2016, winning national titles in 1979 and 2007. Internationally, MoDo reached the final of the 1996 IIHF European Cup, losing in overtime to Lada Togliatti. After being relegated, MoDo spent the past seven seasons in the second-tier Allsvenskan, finally earning its way back into the SHL after a seven-game victory over Djurgården Stockholm in the finals.