Top presenters take it to the next level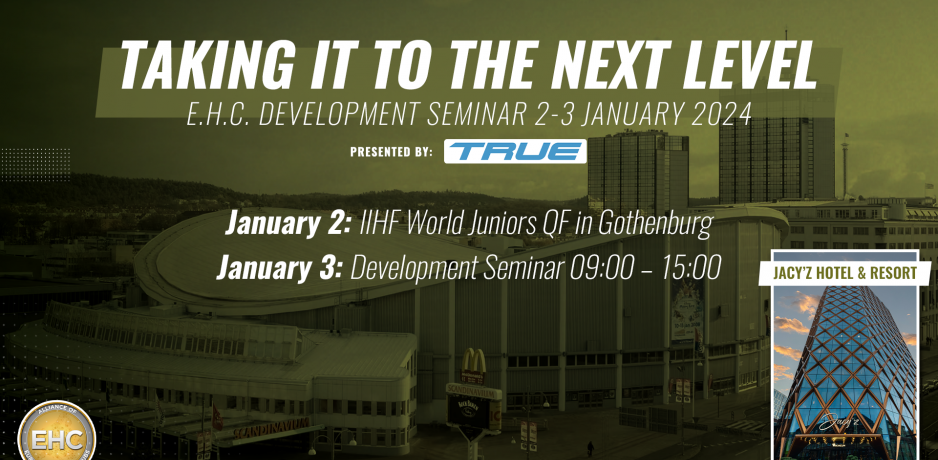 Eight international hockey executives will present at the E.H.C.'s Development Seminar "Taking it to the next level" in Gothenburg on 3 January during the IIHF World Junior Championship. All of them have been part of taking their programs to the next level and they will share their experiences and best practices
.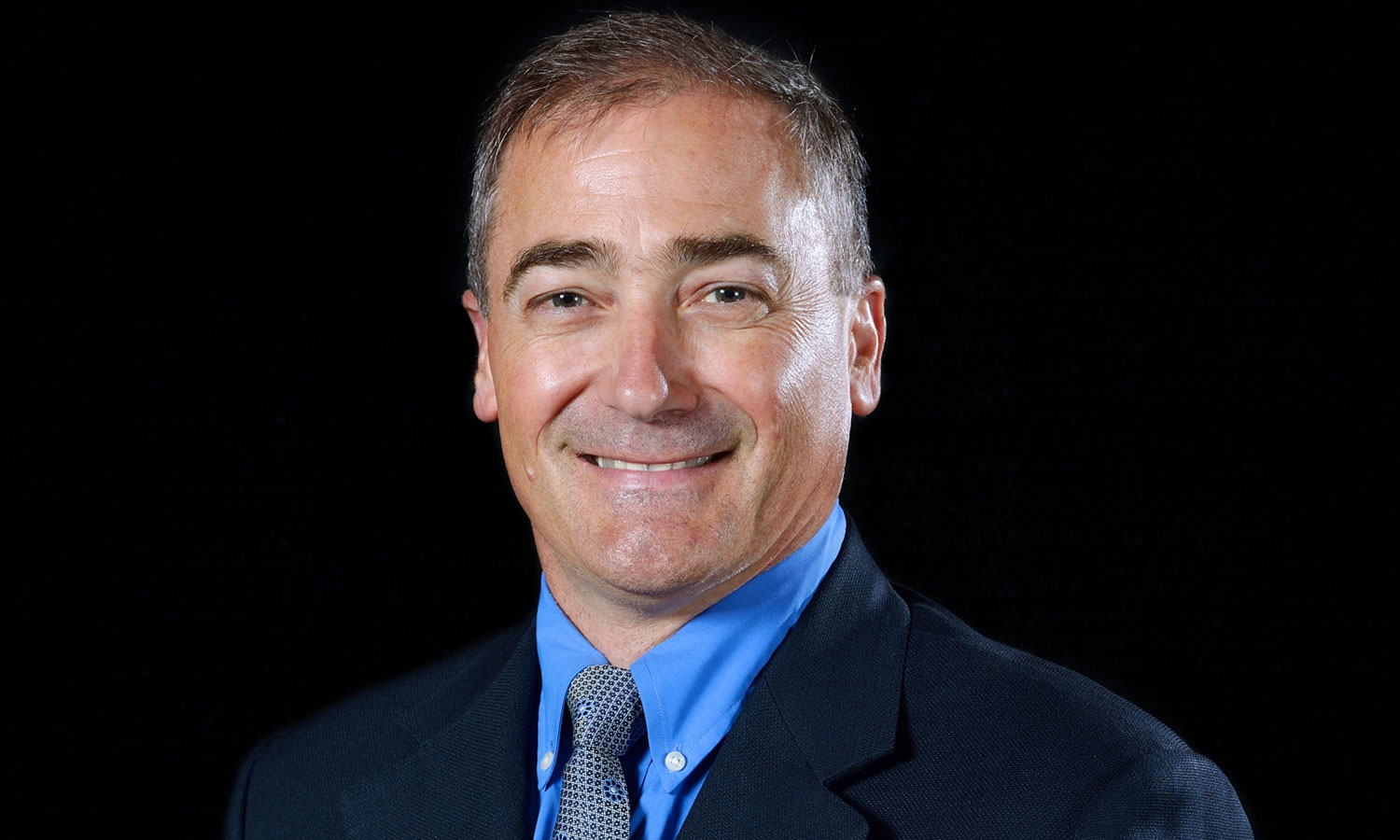 John Vanbiesbrouck, Asst. Executive Director, USA Hockey
USA Hockey – the road to becoming a dominant force on all levels
John Vanbiesbrouck, who oversees all of USA Hockey's international efforts, is one of the most accomplished international goaltenders of the 80s and 90s. The five-time NHL All-Star won 374 games, which when he retired was the most by any American netminder in NHL history. He earned the Vezina Trophy as the top goaltender in the NHL in 1986 as a member of the New York Rangers and 10 years later helped the Florida Panthers advance to the Stanley Cup Finals. Vanbiesbrouck has represented the United States internationally as a player on nine occasions, including the Olympic Winter Games in 1998; two Canada Cups (1987, 1991), four men's world championships (1985, 1987, 1989, 1991) and two world junior championships (1982, 1983).
John will talk about USA Hockey's development program which is an excellent example of a nation taking their game to the next level. In the years 1980-2003, the USA mostly occupied positions 4-7 in the IIHF World Juniors, but has won five gold medals since 2004 and eleven gold medals in the men's U18 since 2002. In addition, the U.S. is a force in all women's IIHF categories.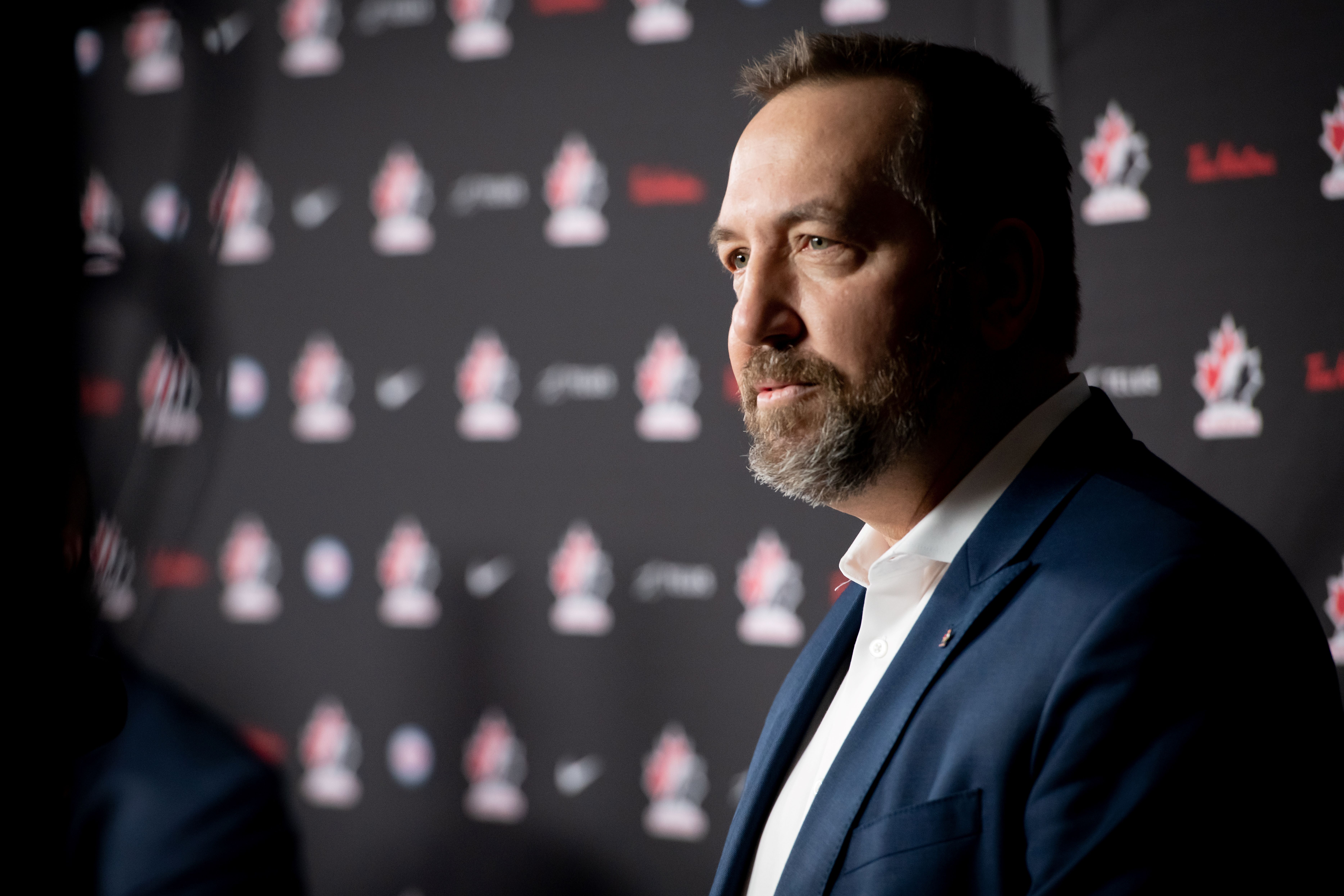 Scott Salmond, Senior VP High Performance and Hockey Operations
How combining skill, speed and grit became Canada's supreme mix
Scott Salmond joined Hockey Canada in 2001 and served as manager of high performance from 2001 to 2005, as director of men's national teams from 2005 to 2010 and as senior director of hockey operations and men's national teams from 2010 until 2014. Scott was promoted to senior vice president of hockey operations in 2018. In his position, Scott oversees all operations for Canada's men's, women's and para hockey teams.
Scott has worked with Hockey Canada's Program of Excellence management group and was responsible for revamping the under-17 program and establishing a gold standard for the Program of Excellence, which has taken Canadian hockey to the next, pre-eminent, level.
During Scott's time as responsible for the development of Canada's hockey program and for the men's national teams, Canada has won 26 gold medals in men's top international competitions. No other nation is even close.
Scott Salmond will explain how Canadian hockey has developed through its Program of Excellence, improving qualities like skill fundamentals and speed and adding it to the traditional Canadian hockey characteristics and how this has reflected in Canada's unprecedented success in international competition in the last 20-25 years.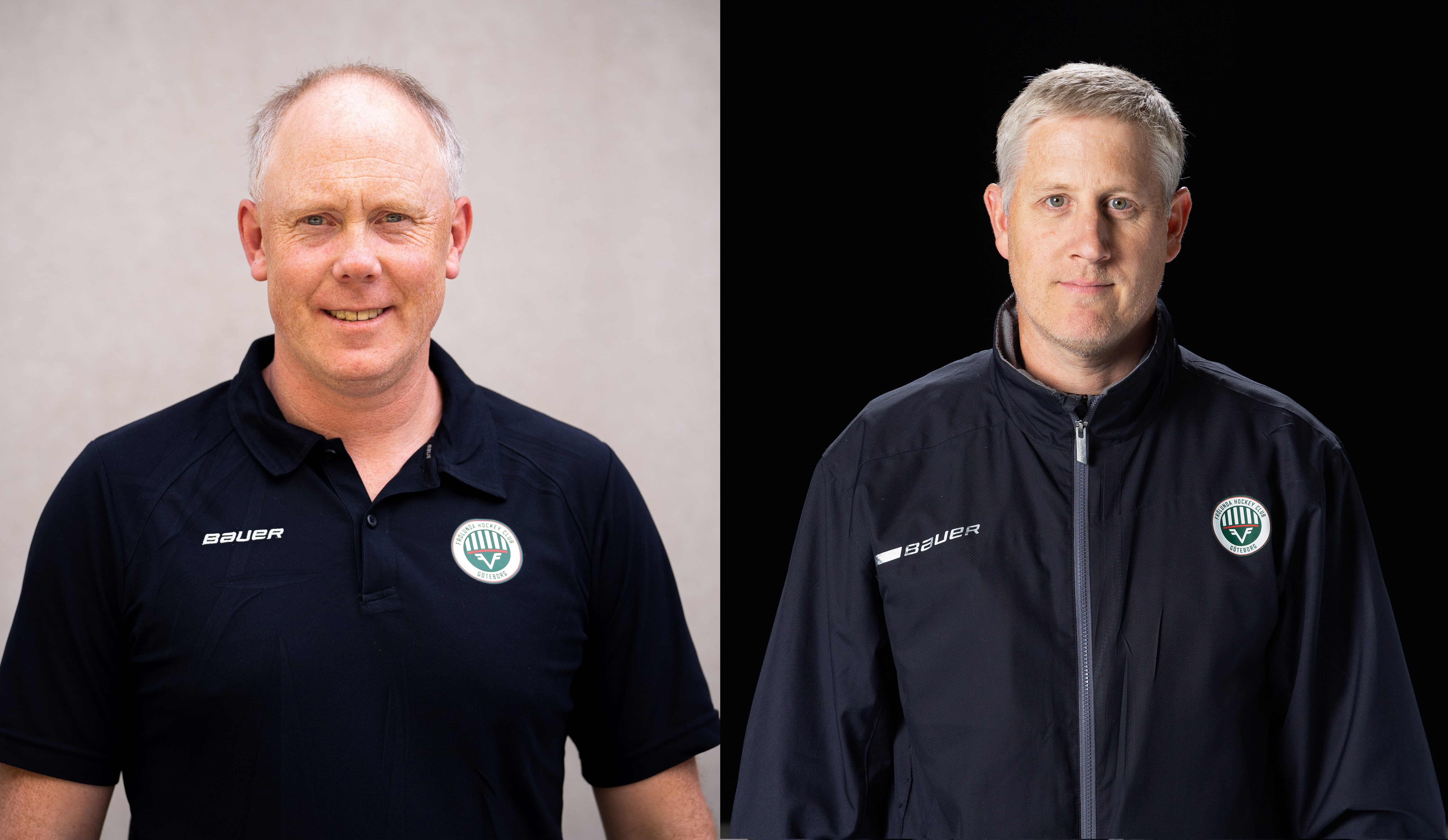 Mikael Ström, Director of Development, Frölunda HC
Martin Dahlin, Head of Academy & U20, Frölunda HC
Development, the Frölunda way – for the SHL club and the NHL
Although developing players for the NHL is not the primary objective of a European hockey organization, it has become an accepted fact that the most talented Europeans are drafted and eventually signed by NHL clubs. Frölunda from Gothenburg is the European club with most players selected in the NHL draft – with 105 – and has had some 85 play in the league. There are currently 36 NHL contracted players who have either graduated from Frölunda's academy or who played with Frölunda when they were signed by an NHL club.
Mikael Ström and Martin Dahlin (father of Buffalo Sabres defenceman Rasmus) will present how Frölunda's youth development program, its Hockey Academy and its recruitment policy is structured to live up to the goal of having at least 50 percent of the players on Frölunda's SHL team come through its academy.
Frölunda has been Europe's most successful club in the last ten-year period with four wins and one additional final in the Champions Hockey League and also two national titles. The list of NHL players with a Frölunda background includes Henrik Lundqvist, Niklas Andersson, Daniel Alfredsson, PJ Axelsson, Alexander Steen, Loui Eriksson, Lars Eller, Erik Karlsson, John Klingberg, Artturi Lehkonen, Lucas Raymond and Rasmus Dahlin.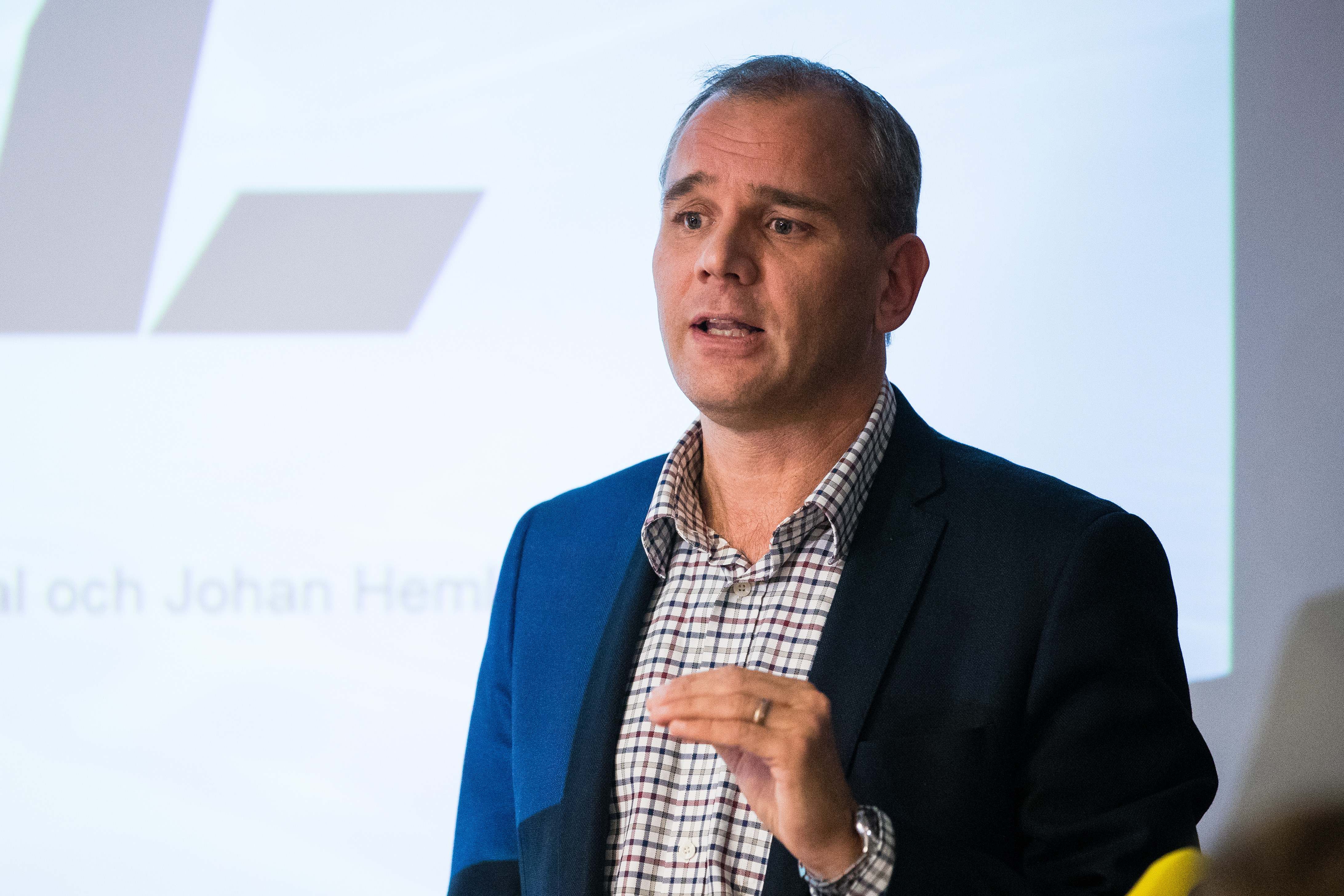 Johan Hemlin, Sports Director, Swedish Hockey League
Explaining Sweden's hockey academy program & junior integration into the SHL
Johan Hemlin was the GM of SHL club Linköping HC for ten seasons before he assumed the position of Director of Hockey Operations at the Swedish Hockey League (SHL) in 2014. Johan holds the position where his objective is to maintain and develop the sportive quality of the SHL while simultaneously acknowledging that Sweden is the main European provider of players to the NHL. In the last three seasons, there have been 140 Swedes with NHL contracts each season, around 100 of them have played at least one game in the NHL and there were 150 Swedish players taking part in the NHL training camps last autumn.
Johan will talk about the SHL club's Hockey Academy program ("Hockeygymnasium") which is the backbone of the country's player development system and how that translates to the SHL being one of the strongest leagues in Europe, with Swedish clubs winning six out of eight Champions Hockey League titles which were on offer since 2015.
Johan will also explain the rules and regulations pertaining to Swedish junior players being promoted and signed by their respective SHL clubs.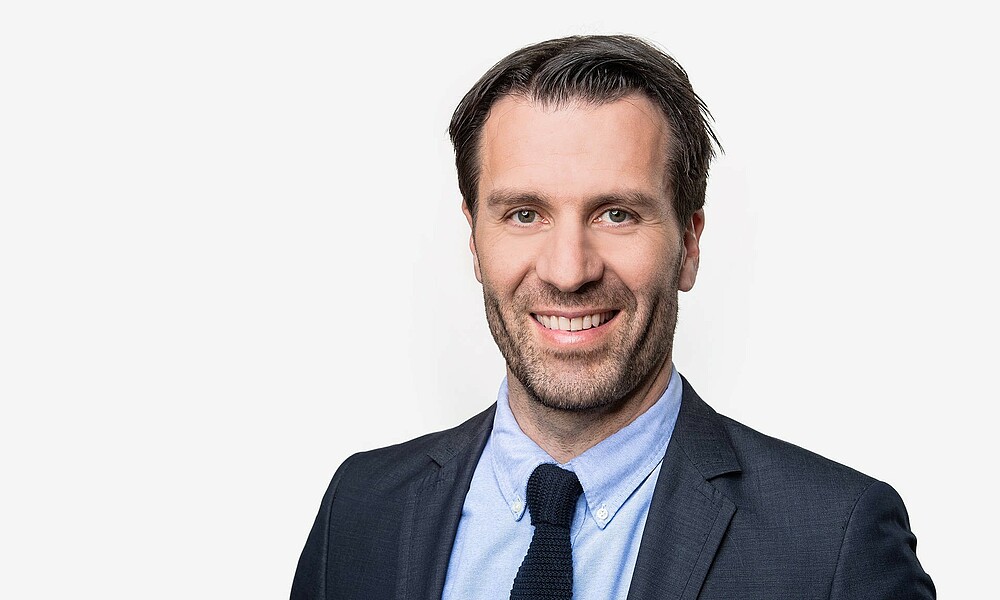 Lars Weibel, Director Sport, Swiss Ice Hockey
What's behind Switzerland's development and climbing in world ranking
Lars Weibel was one of Switzerland's premier goaltenders during his 17 years in the Swiss National League, during which he represented his country in one Olympics, four World Championships and three World Juniors. After three seasons with EV Zug's Youth Academy, Lars assumed the position of General Manager / Director of Sport at the Swiss Ice Hockey Association in 2019.
During Weibel's playing career and his post-career work with development, Switzerland has been the European country that has taken their player development, their clubs and their league to the next level. The men's national team, which for many years was struggling to make the top eight in the World Championships, won the silver medals in 2013 and 2018, losing the latter final in a shootout.
At the same time, Swiss hockey started to develop players of world-class calibre like Mark Streit, Nico Hischier, Kevin Fiala, Nino Niederreiter, Roman Josi, Timo Meier, Pius Suter, Jonas Siegenthaler, Philipp Kurashev and goalie Akira Schmid.
Lars Weibel will present how the federation and the clubs have improved and upgraded their respective programs and their cooperation with the objective of bringing Swiss hockey to the next level. However, Lars will also speak to some of the Swiss society specifics which present coaches and clubs with challenges.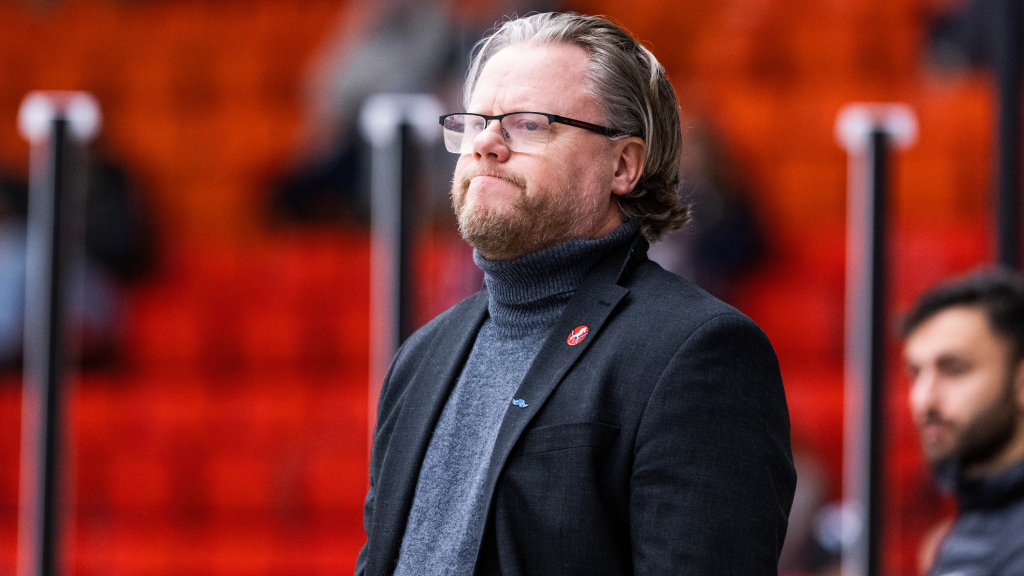 Anders Olsson, Head Coach & Sports Director at HCV Martigny, SUI
Best ways to bring in young players to the first team
Anders Olsson, one of Europe's most devoted and experienced developers of talent, will address the issue which is a constant challenge in many clubs, in most leagues and on all levels – how to bring in young players to your first / pro team, when many coaches rather go with seasoned veterans. You will not find many coaches specializing in youth development with Olsson's experience from so many clubs and countries. He built the modern HV71 (Jönköping, SWE) junior academy from 2007-2015 and during these years HV's junior program delivered some 30 players to the A-team. Anders has also experience from development work in Germany's Jungadler Mannheim, Switzerland's HC Davos and, later, four years as an assistant coach with Swiss EHC Biel-Bienne. He also spent one season as head coach with Norway's top league club Stjernen Fredrikstad.
Anders, who is originally from Gothenburg, is currently head coach with HCV Martigny in the Swiss (2nd tier) League working mainly with young players and preparing them for professional careers.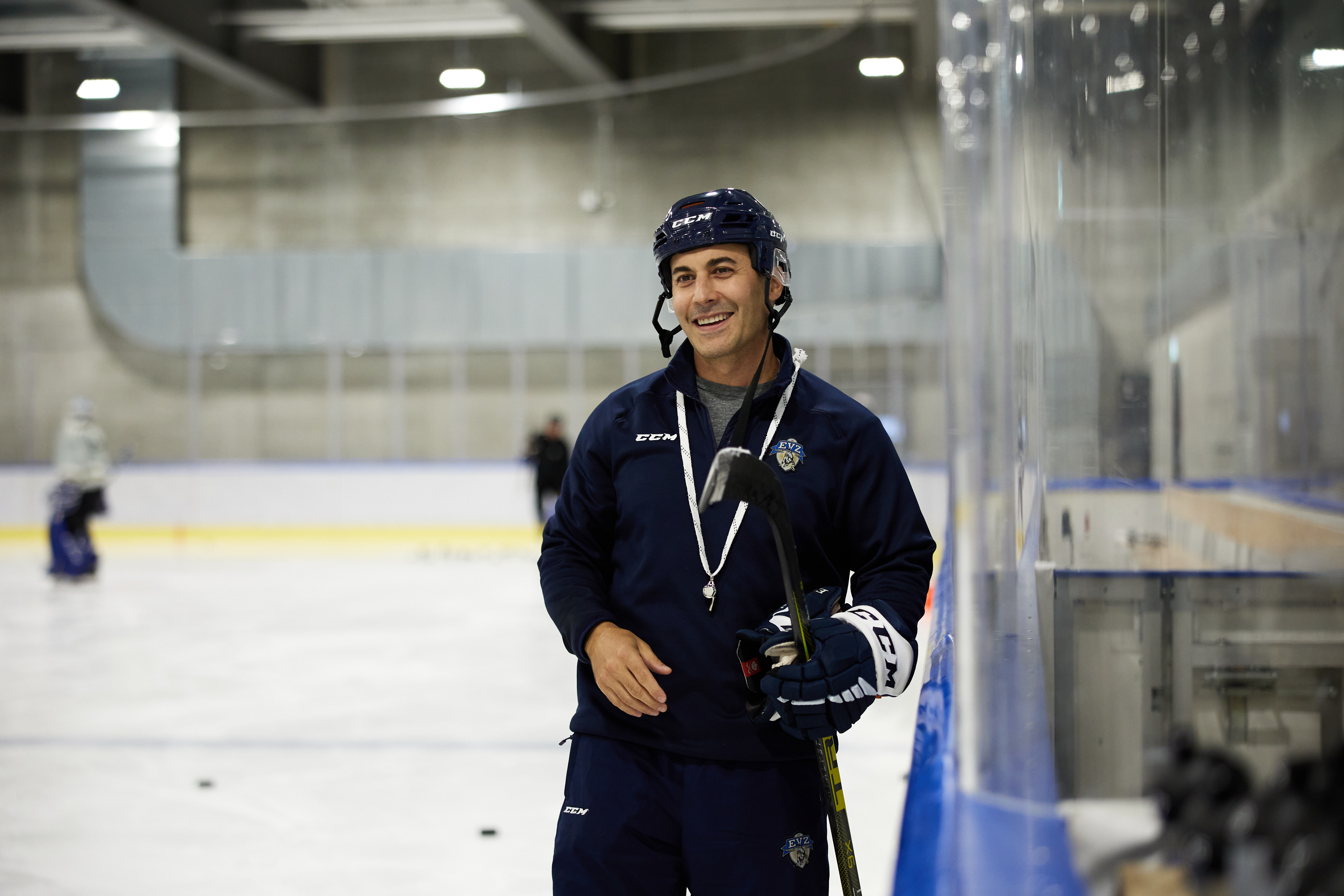 Ted Suihkonen, Head of Development, EV Zug, SUI
Unleashing cognitive skills for exceptional player development
American native Ted Suihkonen has playing experience in the USA, the Netherlands, Italy, Sweden and Germany and he has been working with player development in Norway, Switzerland and Russia. During his time as Director of Player Development with Lokomotiv Yaroslavl, the KHL club had 22 players drafted in the NHL and four of them were first-rounders from the club's academy. Ted is currently the Head of Development with Swiss EV Zug, one of Europe's most ambitious youth and development programs.
Suihkonen is an expert on mental training and cognitive skills, and he has written a book titled: The Cognitive Hockey Player: The Coaching Guide to Developing Hockey IQ for Elite Performance that will be released next year.
Ted will explain how he works with players, helping them take the next step, not only by acquiring fundamental skills but also with cognitive training to develop the players' mental strength and hockey IQ. He also takes his coaching and leadership to the next level, saying that "while fundamental techniques remain crucial, the pinnacle of skill development is the cerebral aspect of the game. It's about discerning opportunities where most see none and acting on them, a skill that's invaluable not just in sports, but in life."

More info on the Development Seminar here
Invitation to register here