TUTORIAL: Jayna Hefford on PWHL's affect on the hockey landscape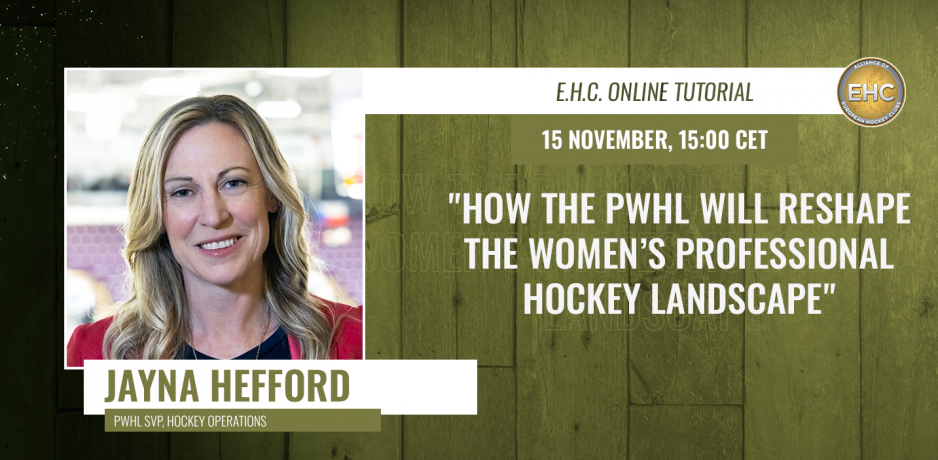 She was one of women's hockey's biggest stars during a career in which she won gold medals at seven World Championships and four Olympics for Canada between 1997 and 2014. She also shone domestically for the Brampton Thunder of the National Women's Hockey League and Canadian Women's Hockey League – the highest leagues available at the time.
But things will soon change and Jayna Hefford, the Senior Vice President of Hockey Operations for the fledgling Professional Women's Hockey League, will tell you exactly how in her online tutorial: How the PWHL will reshape the women's professional hockey landscape.
The PWHL promises to be the elite league that women's hockey has long been missing, for the first time bringing all the world's greatest female hockey players together into the same league. Established this past summer, the PWHL conducted its initial player draft in September. Its inaugural season is slated to begin in January 2024 with teams in six prominent North American hockey markets.
Hefford's tutorial – which begins at 15:00 CET on 15 November – follows a successful series of four online tutorials that the Alliance of European Hockey Clubs presented in early 2023. They included:
To register for Hefford's tutorial, email european@hockeyclubs.eu.