Seider, Hallam, Zug, Jágr, Walter, KAC win at Fenix Outdoor Awards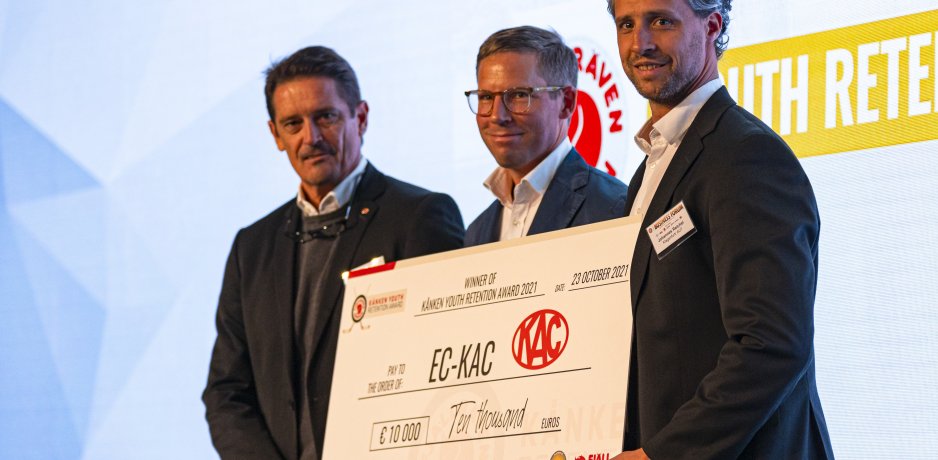 As a result of "finding a way back to normal", the winners of the fifth annual Fenix Outdoor European Hockey Awards were presented as part of the 2021 E.H.C. Hockey Business Forum in Zug, Switzerland. The first three awards were presented just before lunch and the last three just before the Forum was adjourned.
As a consequence of the ceremony taking place during the season, none of the players or coaches who won were present to accept the awards, with team representatives on hand for the Hockey Business Forum standing in.
The legendary Jaromír Jágr sent in a video acceptance speech in which he expressed regret for being unable to attend, but added in his familiar dry sense of humour: "Somebody's gotta play hockey."
The winners:
Young Player of the Year – presented by Fjällräven
Moritz Seider (Rögle Ängelholm, SWE/SHL) – The 6th overall Draft pick of the Detroit Red Wings in 2019, Seider impressed everyone with his mature game. When opponents tried to get the young German to lose control, the teenager simply hit back with force. During the regular season, Seider collected 7+21=28 points in 41 games, while dishing out a team-high 91 hits and averaging almost 21 mins TOI. Seider led Rögle to the SHL finals and was named the league's best defenceman. At the IIHF World Championship, the 20-year-old helped get Germany's best result in 11 years while being named tournament Best Defenceman and elected to the Worlds' All-Star Team.
Other nominees: Jonatan Berggren (Skellefteå AIK, SWE/SHL), Anton Lundell (IFK Helsinki, FIN/Liiga), Janis Moser (EHC Biel-Bienne, SUI/NL) Lukas Reichel (Eisbären Berlin, GER/DEL).
Coach of the Year – presented by Globetrotter
Sam Hallam (Växjö Lakers, SWE/SHL) – In an era when players don't stay very long, Hallam is the man behind the modern-day Swedish hockey dynasty that is the Växjö Lakers. Some claimed Hallam had lost some of his magic following the 2015 and the 2018 national titles when his team finished 7th and 10th in 2019 and 2020. But after two seasons of subpar performances, Hallam and his Lakers showed that they were far from done, winning their third championship in seven years after losing only three games in the playoffs and winning the final versus Rögle in five games.
Other nominees: Bob Hartley (Avangard Omsk, RUS/KHL), Dan Tangnes (EV Zug, SUI/NL), Václav Varaďa (Oceláři Třinec, CZE/Extraliga), Pekka Virta (Lukko Rauma, FIN/Liiga).
Club of the Year – presented by Hanwag
EV Zug (SUI/NL) – After another finals loss in coach Dan Tangnes' first campaign and following the pandemic-shortened 2019/20 season, Zug won the 2020/21 regular season by a record 27 points ahead of Lugano, with a +69 goal difference and only 6 losses in regular time. Zug entered the Corona-shortened playoffs as heavy favourites – and for the first time since 1998, the club delivered, living up to expectations and winning its 2nd championship. Off the ice, club president Hans-Peter Strebel invested over 100 million CHF into the "OYM" high-performance athletic academy.
Other nominated clubs: Avangard Omsk (RUS/KHL), HC Donbass (UKR/UHL) Lukko Rauma (FIN/Liiga),Växjö Lakers (SWE/SHL)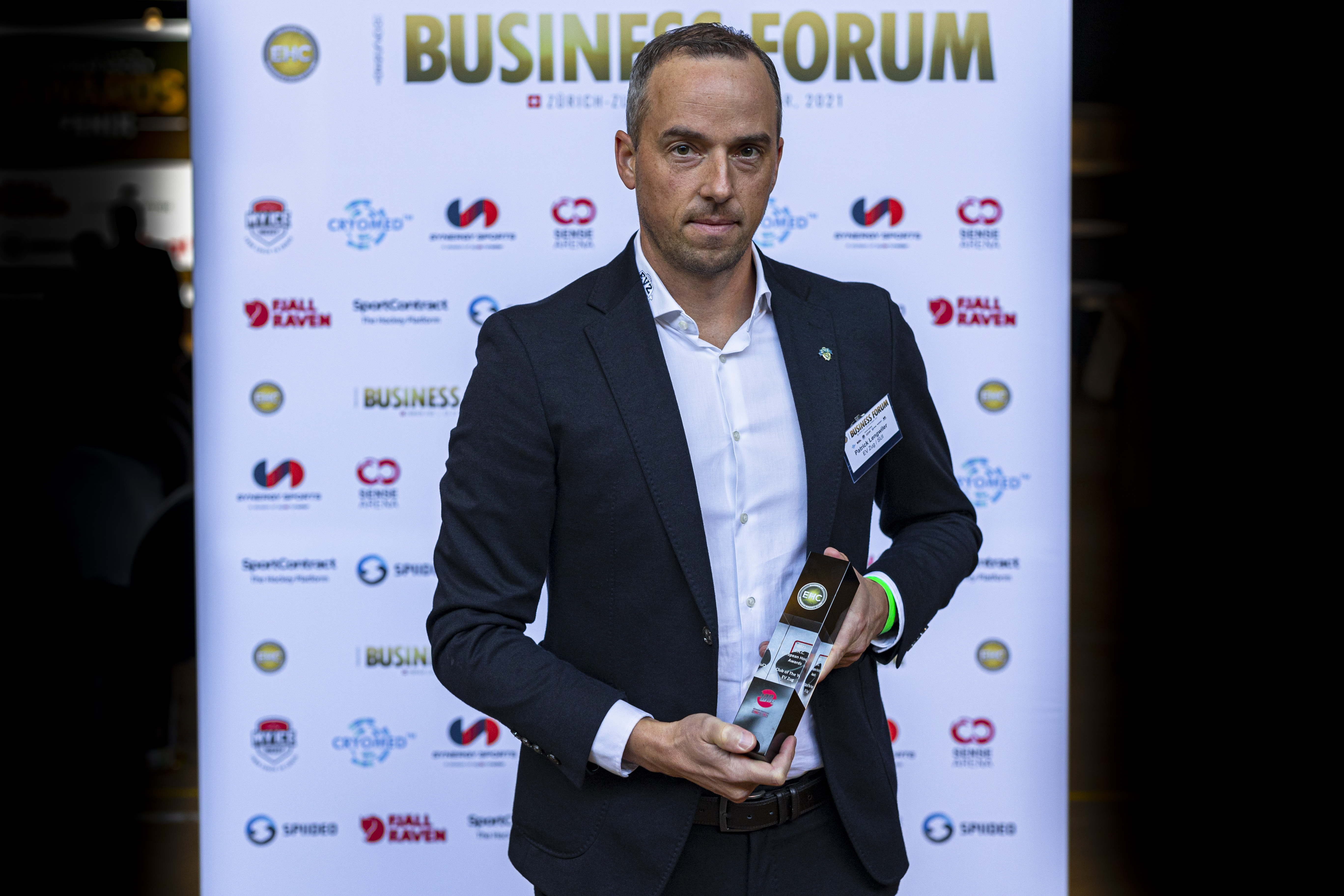 Warrior Career Excellence Award
The Warrior of the Year is awarded to the player who best exemplifies the qualities of sportsmanship and dedication, career excellence, combined with community service and a high standard of playing ability.
Jaromír Jágr (Rytíři Kladno, CZE/Extraliga) – In his 33rd pro season, Jágr helped bring his maternal club Kladno –which he co-owns – promoted back to the top Czech league. It was truly an amazing accomplishment for a player approaching 50, to score 10points in 16 qualification games leading up to the decisive victory. Jágr has won Olympic gold, 2 Stanley Cups and 2 World Championship gold medals, making him one of only 28 members of hockey's Triple Gold Club. Safe to say, there is no European player in hockey history who is even close to Jágr's longevity and durability.
Other nominees: Pavel Datsyuk (Avtomobilist Yekaterinburg, RUS/KHL), Viktor Hübl (HC Litvínov, CZE/Extraliga), Thomas Koch (EC-KAC, AUT/IceHL), Joakim Lindström (Skellefteå, SWE/SHL)
Infront Leadership Award
Philipp Walter (Kölner Haie, GER/DEL) – Few teams were as badly affected by the pandemic as Kölner Haie, which play in Europe's largest arena and suddenly had to play on with no revenue from paid spectators. But somehow, the club managed to survive thanks to the leadership of managing director Philipp Walter.
"We ask ourselves every day what good leadership is about," said Walter. "I think it is a journey. You have to communicate with your employees every day and trust them, whether they're 19 years old or 55. If you do that, they will work hard to pay it back to you."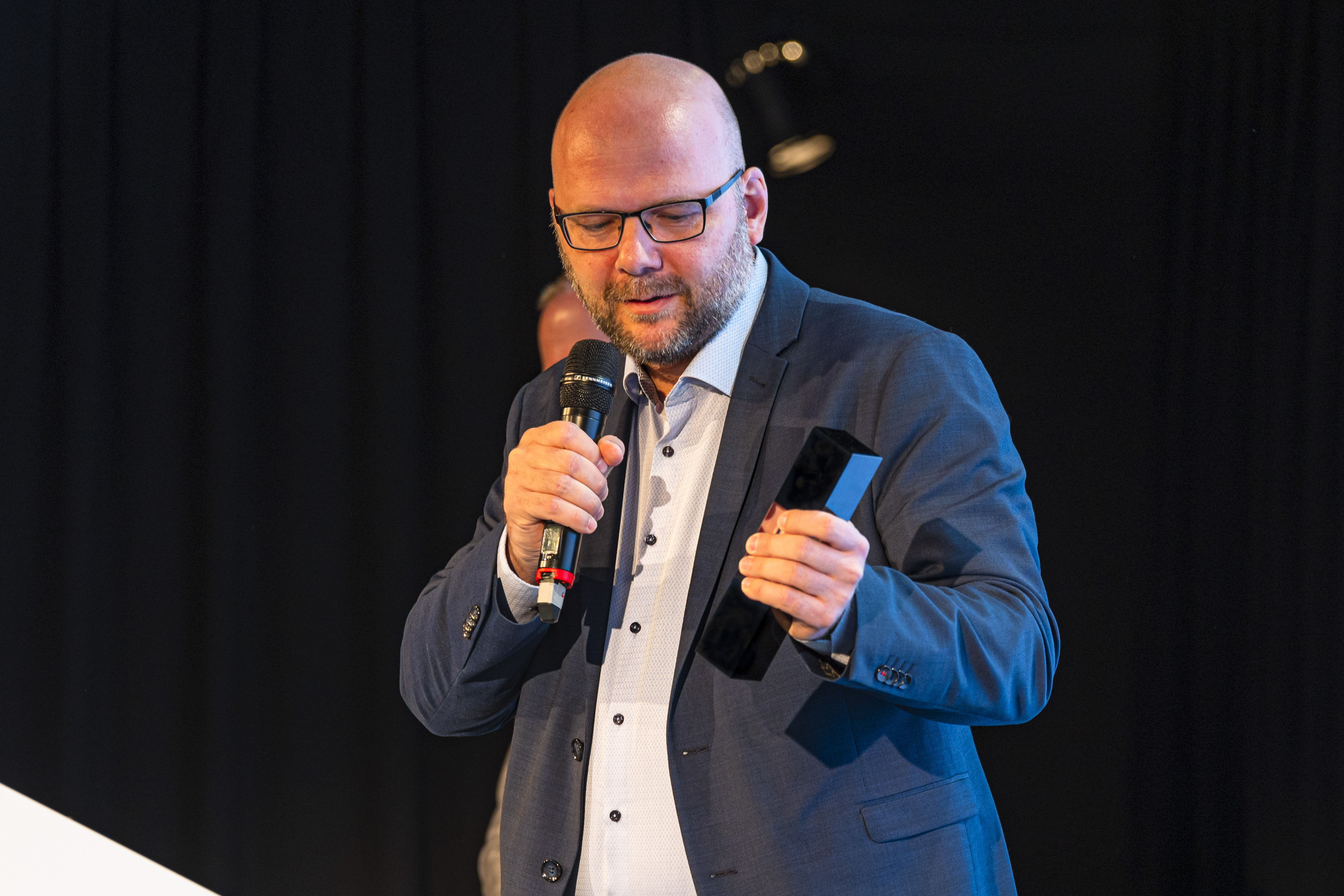 Kånken Youth Retention Award
KAC Klagenfurt (AUT/IceHL) – In the second year of the award which recognizes the club that goes above and beyond to retain boys and girls in the game, the winner is one of Europe's most successful on-ice clubs in Austria's 32-time champion.
Photos: Pirmin Ulrich