A golden opportunity for players and European clubs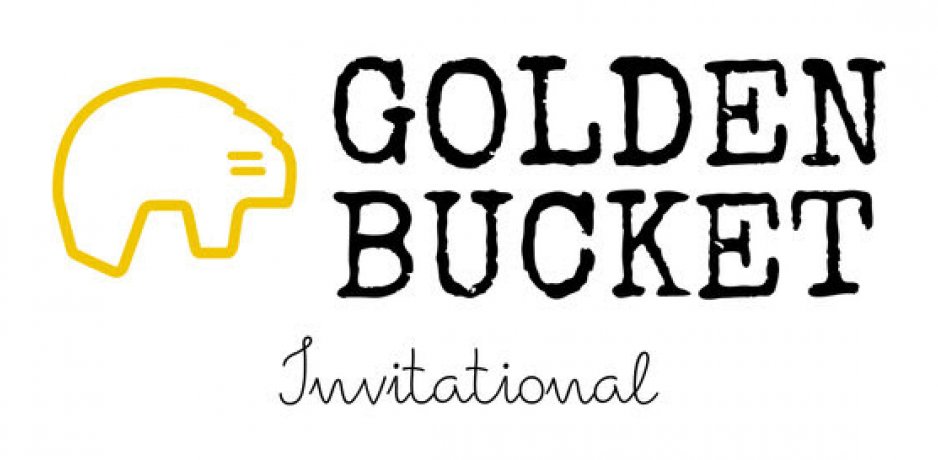 North America has long been a source of players for European hockey clubs but there hasn't always been an efficient way for players to gain exposure to prospective clubs. Mike Baslyk noticed this gap in the market and that's why he's created the Golden Bucket Invitational presented by CCM Hockey.
On the first weekend of May, dozens of young players and representatives from several European clubs will gather at the Sportplexe Pierrefonds in suburban Montreal. A tournament consisting of several short games will take place, and there will also be opportunities for players and club officials to meet off the ice.
"The players largely come from U Sports (Canadian university) and the NCAA (US university)," said Baslyk. "It's mostly targeted towards graduating players 23 or 24 years old who have finished their degrees but would like to continue their hockey careers, or maybe do a master's program in Europe while they play."
In addition to university players: "We're also targeting graduating major junior players who want to go to Europe right away as 21-year-olds, and players who are currently playing professionally in Europe who are maybe looking to move up a level and get seen by teams from some higher-calibre leagues."
While the benefit to players is obvious, Baslyk is quick to say: "I do see it as something that could be beneficial to teams."
After all, what what professional hockey team wouldn't be interested in a source of talented players looking for jobs?
"I see this as a middle ground for players, agents and teams to meet," he said. "This will make things easier by bringing everybody who wants to be together in one place."
At this point you might be wondering, who is this Baslyk guy?
Mike Baslyk played hockey at Concordia University in Montreal from 2005 to 2009, then played two years in Europe – one in the French second league and one in Belgium – with a couple of short stints in the Central Hockey League and Quebec-based LNAH. His playing days ended in 2012 but he's been involved in hockey ever since as a skills coach, head coach, scout, player agent and working for CCM.
He is currently the head coach of the U18 team at the Ontario Hockey Academy in Cornwall, Ontario and also works for Concordia's hockey team in a scouting and player development role.
"Looking back at when I was 24 and graduating, I didn't know much about how European hockey works," he said. "By that, I mean the import rules, the calibre of the various leagues, how much you can earn in each country, and so on. I just kinda went off a friend's recommendation, but I've always thought it could have been done in a more precise way."
Fast forward a few years: "I'm back at Concordia around university players again and there's a couple things I've noticed. First of all, they still think that Canadian university hockey is under-scouted, so there's a bit of a grudge there, and secondly, a large percentage of them would like to explore the European route and learn more about it. Looking around and seeing that nobody was doing anything to address these issues, that's how the idea started."
Through his life in hockey, Baslyk has built up quite a network of connections. To get the ball rolling on this project, he reached out to several of his European connections, as well as reaching out via social media and emailing campaigns to clubs, leagues and federations. These connections have also helped pull in title sponsor CCM Hockey, which is providing jerseys and socks, and four team sponsors: Hockey Monkey, Powerhouse Performance Gym, MFE Sports, and Blade Performance.
Several teams have committed to the event so far, including E.H.C. Alliance members Brûleurs de Loups de Grenoble of the French Synerglace Ligue Magnus, Oceláři Třinec of the Czech Tipsport Extraliga, and Dukla Trenčín of the Slovak Tipos Extraliga. Several clubs from these and other leagues, such as the Austrian-based ICE Hockey League and British Elite Ice Hockey League, have also expressed great interest.
As this is the first year and it's not yet known exactly how many players they'll have, the exact format hasn't been settled on but some of the more important details have been decided. The event will take place over two days – Saturday and Sunday, the 6th and 7th of May at the Sportplexe Pierrefonds.
"Our hope in year one is to get 60 to 70 players to make four to six teams," said Baslyk.
"We're still getting feedback from players and pro teams about what would be beneficial to them. From the team side, what do you want to see that will show you the most about a player? Would it be small-area games that will show you a player's hockey IQ, or full practices with drills that show off different skills? We're still gathering information and we will be announcing something formal shortly.
"The tournament with games is going to happen. It's just whether or not a practice will be added."
Special guests
The first Golden Bucket Invitational's guest coaches include Kyle Hardy, a veteran defenceman from Montreal that has established a lengthy career in France, and currently plays for Grenoble. Like Baslyk, Hardy knows what it's like to pursue a hockey-playing job in Europe after graduating from university.
"Honestly, I didn't know what to expect," Hardy thought back. "It was in 2011 and there wasn't too much information because it was before the time of social media, so I didn't really know what I was getting myself into.
"There were obviously a lot of surprises, a lot of things that were different from playing in Canada or the US, but I've loved what it's had to offer. I didn't know if it was just going to be for a year or two, but here it is all these years later and I'm still loving it."
On his role at the Golden Bucket Invitational, Hardy said: "I guess Mike was looking for coaches who knew what it was like playing in Europe and who would be able to share experiences from playing there."
But in addition to coaching and counselling players at the event, Hardy will also be keeping an eye out for talent that could help his Grenoble team.
"I'll be looking for some diamonds in the rough," said Hardy. "All these guys are just names on a stats sheet but now, so something like this is a great opportunity for players to put themselves out there. When I was talking to Mike, this is something I would have loved when I was that age."
Other special guests include former NHL goaltender and goaltending coach Jim Corsi, Éric Landry, who is now head coach of the Swiss League's Ticino Rockets, and former NHL first-round draft pick Angelo Esposito, whose playing career was cut short by injuries but now hopes to get into coaching.
In addition to watching players perform on the ice, Baslyk wants to create opportunities for two-way communication between players and teams.
"Come and see them not only on the ice, but also meet them off the ice, take them out for lunch and get to know them a little bit better," Baslyk advises team representatives. "In addition to that, we have no problem if teams want to come and deliver a presentation to these players to give them a better idea of what their club stands for, their level of professionalism and what they have to offer players.
"We want to set aside some time for teams to do this and give the players a chance to ask them questions."
If everything works as intended, players and teams both stand to benefit from knowing better what they're getting into before contracts are signed. While both Baslyk and Hardy have positive experiences from playing in Europe, it doesn't always work out.
"We're trying to close that gap so that teams make fewer (signing) mistakes," said Baslyk.
"We want the teams to know that this is not only a wonderful opportunity to scout, but also to recruit and even sign players," he said. "That's going to be the ultimate factor in this becoming a successful event year after year – when they know that if they come to this event, they're going to find quality players that they're going to be able to sign."
As for the players: "I want this to become known as the place you come when you're a graduating player who wants to be seen by multiple teams from multiple countries. Where you can show them what you've got, see who's interested and see what kind of offers you can get."