Name: Werk Arena
Opened: 2014
Address: Frýdecká 850, 739 61 Třinec
Capacity: 5 400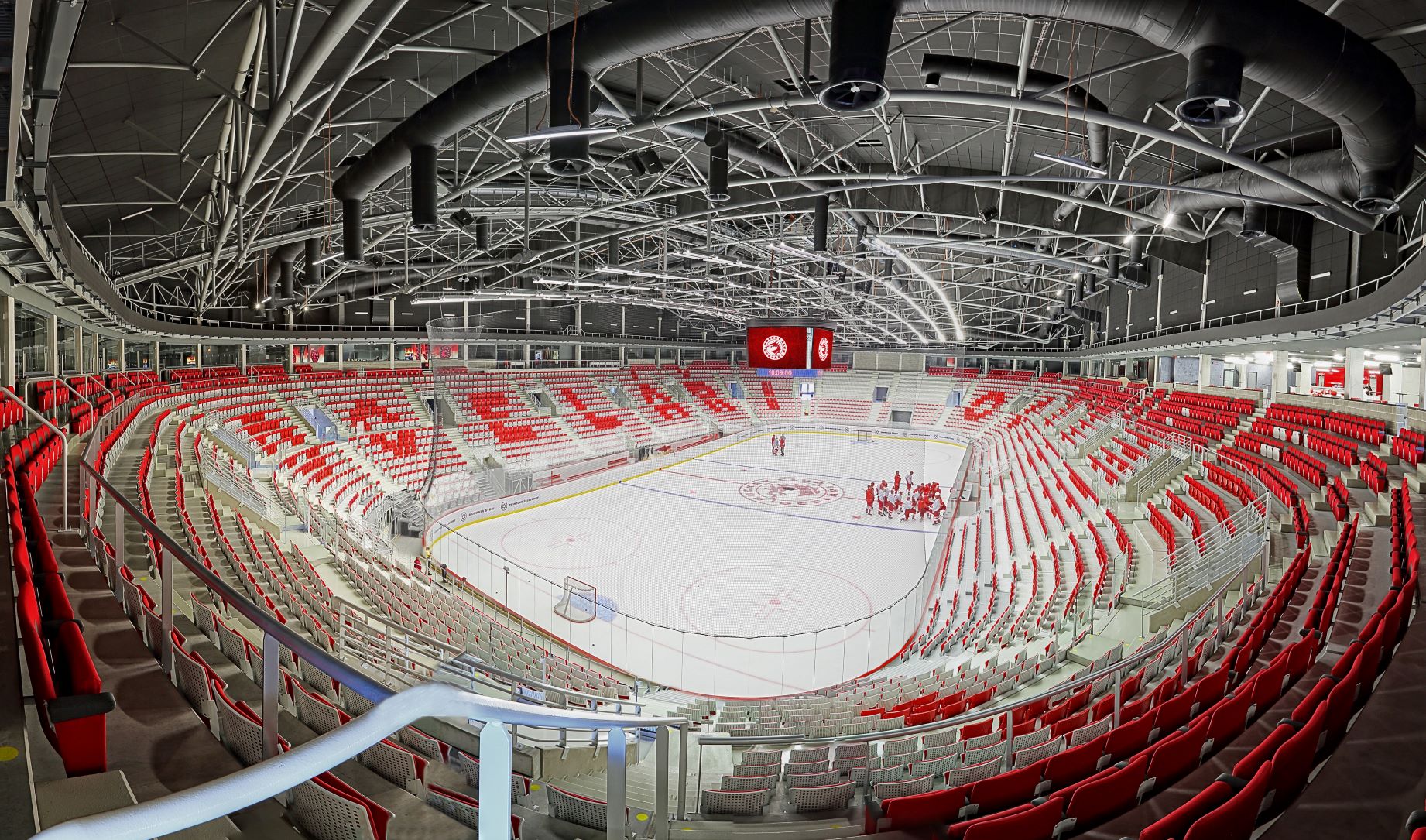 Basic info
Founded
1929
Website
www.hcocelari.cz
Club adress
Frýdecká 850, 739 61 Třinec, Czech Republic
Honours
National titles
(2) – 2011, 2019
European championships or greatest European accomplishments
Champions League semi-finals: (1) – 2018
Last Seasons
2019-20: 2nd regular season, CHL group stage
2018-19: 2nd regular season, league & national champion, CHL group stage
2017-18: 3rd regular season, league finals, CHL semi-finals
2016-17: 2nd regular season, quarter-finals
2015-16: 10th regular season,CHL round of 32
About club
HC Oceláři Třinec was founded in 1929 and represents the biggest Czech steelmaking company (Třinecké železárny – Moravia Steel Group) with only domestic capital and the largest amount of steel production in the Czech Republic. The tradition of steelmaking production dates back to 1839 and products are exported to more than 60 countries all over the world. This company is a key partner and owner of our hockey club.
Full professionalization of the club from a small town near the Polish and Slovak borders came in the nineties and in 1995, advanced to the top Czech league. In its third season in the Extraliga, Třinec advanced to the league finals. The first national title came in 2011, Třinec defeated regional rival Vítkovice 4-1 in finals.
The new era of the club dates back to 2014, when Werk Arena was built - the pride of the whole region and one of the most modern arenas in Central Europe. In 2019, the team celebrated its second title in club history, defeating Liberec 4-2. Internationally, the team made the Champions Hockey League semi-finals in 2017/18 and the Spengler Cup final in 2019.