Hockey Business Forum: Change is coming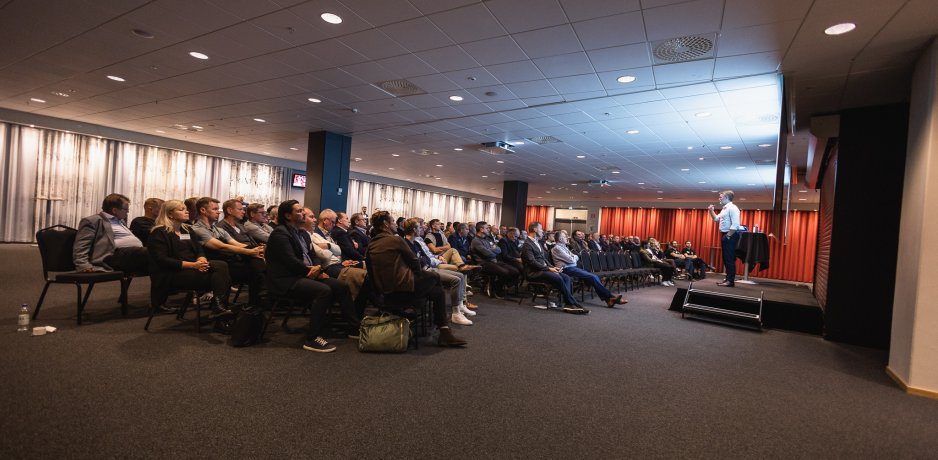 Change is coming, so it's best to embrace it. That seemed to be the message the speakers at the 2022 EHC Alliance Hockey Business Forum were sending.
The world is always changing, but never as quickly as in these days. It's debatable whether sports, and hockey, have ever been simply a refuge from the rest of the society, but in 2022, it's obvious that not only is hockey not an island, but embracing social change is a must, whether talking about changing demographics or gender equality.
And in some cases, it's simply a matter of survival.
That point was brought home by MC Mike Helber who after welcoming everybody to Malmö, Sweden, introduced Mykyta Zhdanov, former commercial director of HC Mariupol whose two-year-old arena is now in ruins, and the people of the town evacuated from the Russian invasion. HC Mariupol has been made an Associate Member of the EHC while Mykyta is making a home in Tampere, Finland, where he also worked as a volunteer during the 2022 World Championship.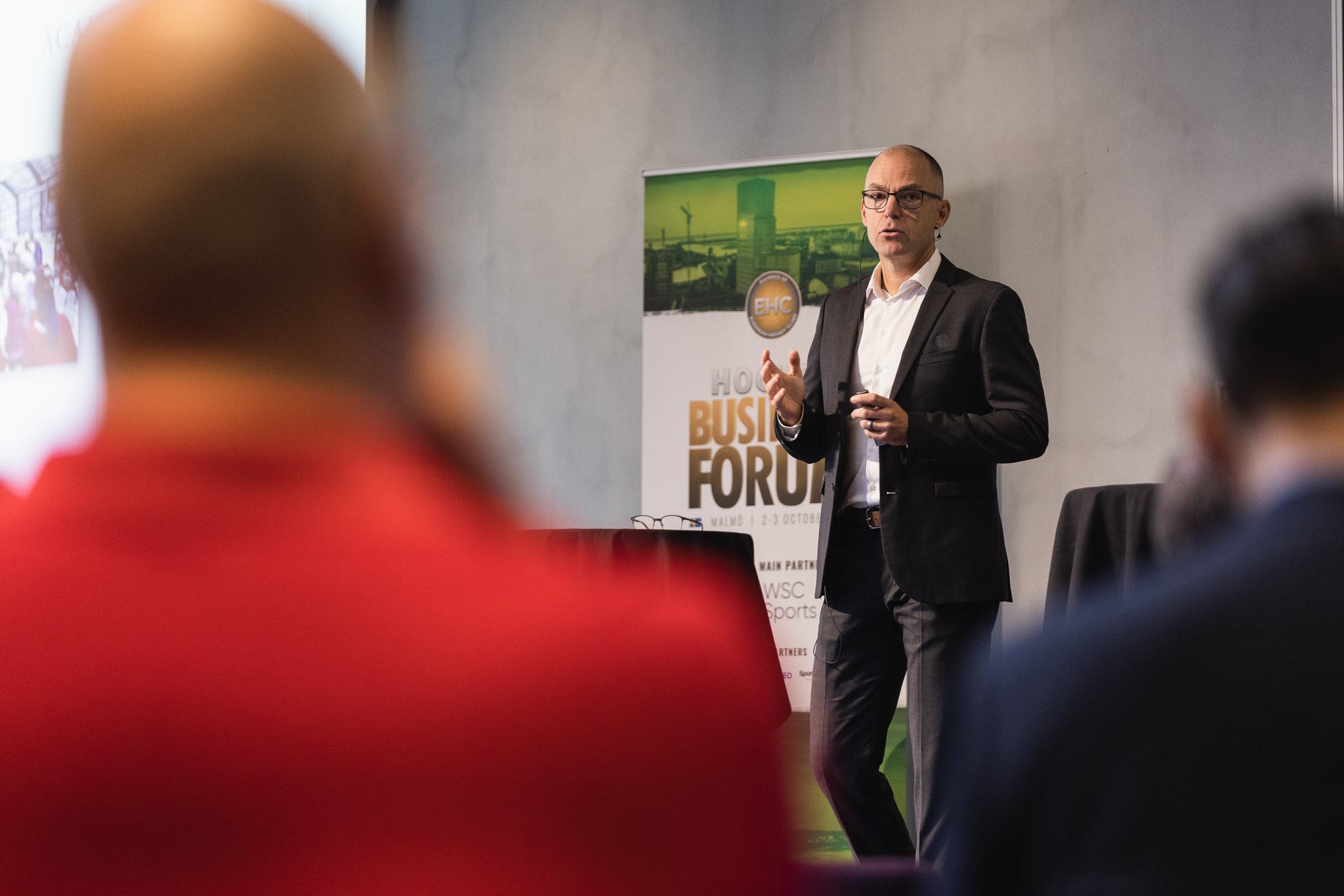 Then it was time for the two southern Sweden teams, the Malmö Redhawks and Rögle BK to present themselves. Malmö is a big city in Sweden while Rögle's home base is in Ängelholm, a town of 30,000 just an hour's drive from Malmö. Both teams have managed to carve themselves a nice niche in the region. In Malmö's case, there's now stability and the club's vision for 2025 is to have an average attendance of 9,000, up from 6,300 in 2019. Rögle, in turn, just finished their arena expansion to 6,300, and according to club CEO Daniel Koch, that's exactly where they like to be.
"We want to sell it out and create a fantastic atmosphere," he said. That includes the communal singing of the club's anthem, welcoming the players onto the ice.
They've also re-defined their home market to include everybody within a 40-minute drive from the arena, giving them a potential fan base of 500,000 to work with.
Then it was time to talk about fan experience and social change. Mark Bradley, Fan Experience Company, highlighted the importance of club identity: What does the club stand for? Bohemia FC in Dublin has used their kits to highlight social problems, such as homelessness.
"You want to be something beyond hockey. Explore the journey. What else can you be famous for?" he said.
Two-time Stanley Cup winner Johnny Oduya highlighted the significance of attracting new demographics into the game.
"If we don't do something now, we'll be having a completely different conversation in 20 years," he said.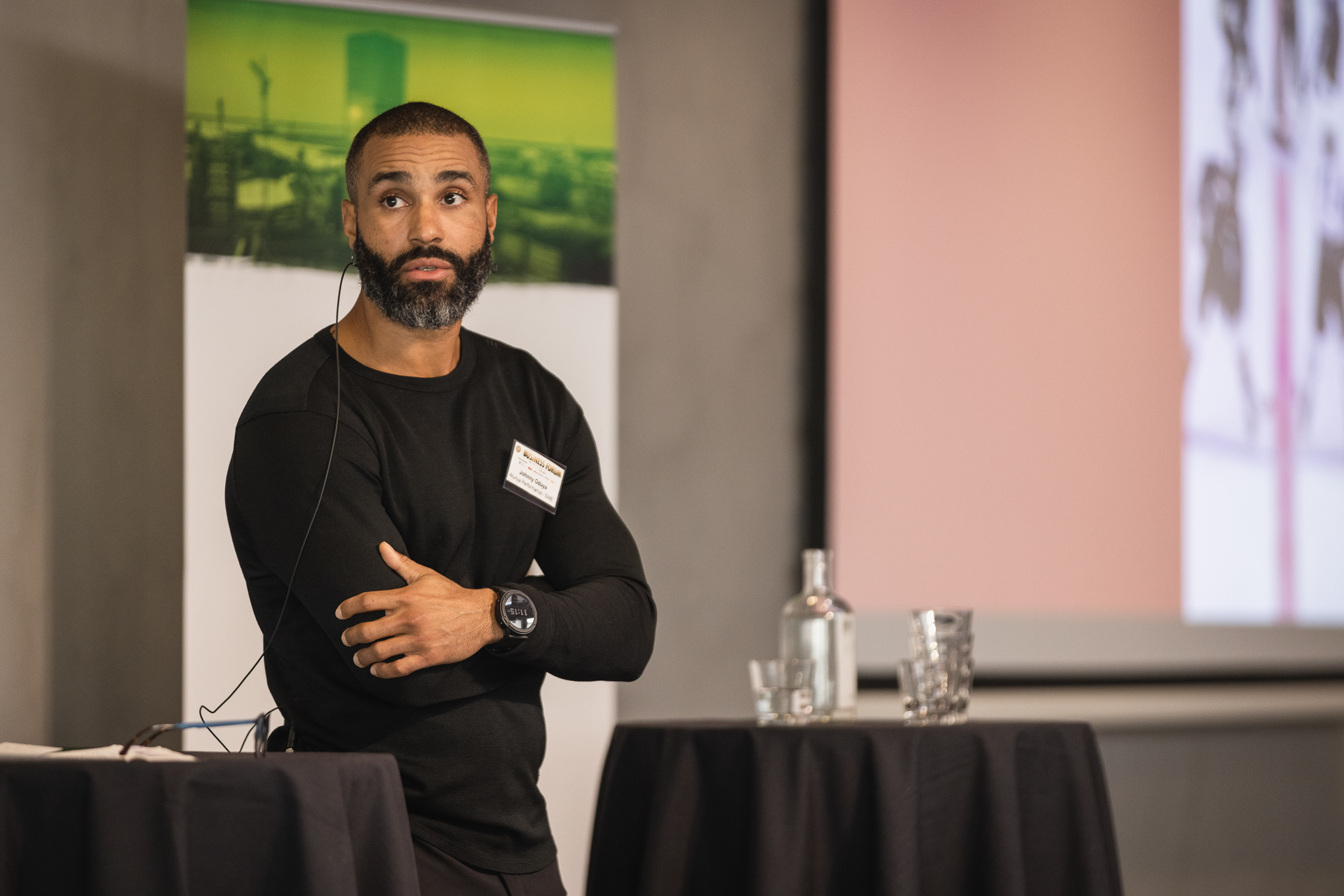 According to Oduya, cost – often brought as a major reason for declining player registration – isn't the only thing stopping people from finding hockey. Culture is another one. How can you fall in love with something you don't know exists?
"Hockey is a fantastic opportunity to bring people into society. It may even be better than soccer where clubs often are connected to social groups or where you immigrated from," he said.
Later in the day, Florence Schelling made a passionate plea to the hockey establishment for them to hire more women into the hockey operations.
"These women are just as knowledgeable about hockey as men. The only difference is the sports bra they wear when they play," she said.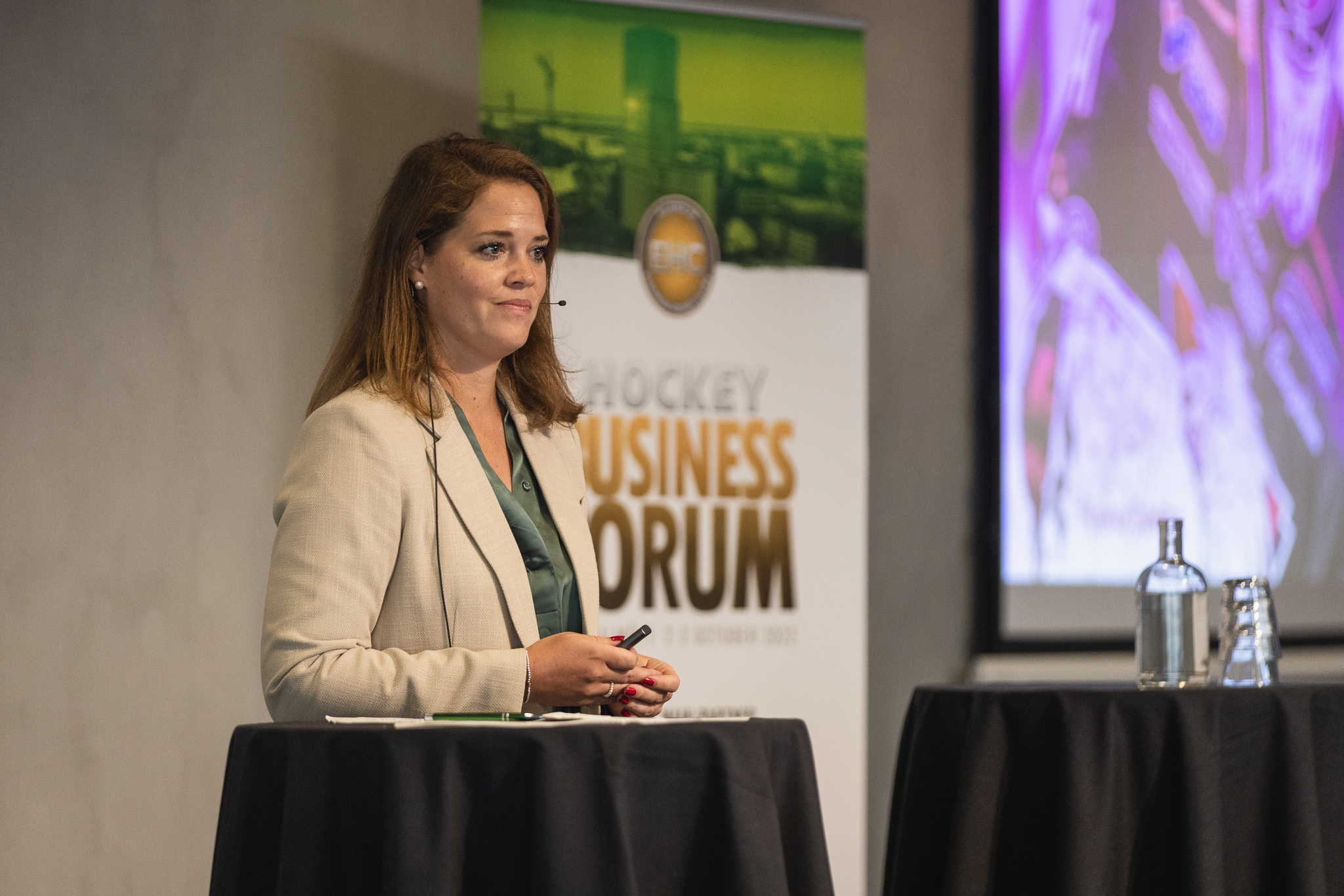 One team that has successfully managed to simultaneously promote gender equality and do business is Luleå Hockey in northern Sweden. The basic principles, according to communications director Robert Hedlund, are quite simple.
"Treat players as professionals and with equality. Make sure everybody feels that they're part of the same club and the same organization," he said.
That means giving the women's team equal space on the website and on social media, allowing the players to practice during the day, access to the gym, and flying to away games.
Not only have they won four titles since 2016, but they've also added more than 300 corporate partners and taken the revenues from zero to 800,000 euros in seven years.
Stanis Elsborg of Play the Game posed one of the more surprising questions, and answers, to the audience.
"Can you imagine the hockey World Championship in Saudi Arabia? If you do nothing, you'll see it in the next 15 years," he said, and went on to point out all the ways sports have been used for political purposes in recent years. However, unlike after the 2014 Olympics, when the sports world simply watched idly as Vladimir Putin used the Sochi Olympics to create a new national identity before annexing Crimea, with war crimes in Ukraine, the sports world has reacted, he noted.
However, the IIHF ranked second lowest of the six major sports organizations on "democratic processes" in Play the Game's Sports Governance Observer in 2019. The powers of change were sitting in the room, he said.
After Michael Swarén from Dalarna University made the case for allowing body checks in women's hockey by presenting data gathered from the men's under-20 league and the Swedish women's league, which showed that women already had as many hits to the head as men, but that they weren't prepared for contact.
"Just by changing officiating in 2019 and allowing for more contact, concussions went down from 35 a year to seven," he said.
The intense day came to a conclusion with EHC Alliance Managing director Szymon Szemberg arguing for promotion and relegation between different leagues.
"Relegation can be a great opportunity for a new start. The club can get rid of bad contracts and bring up promising young players from its own system," he added.
"We let the NHL affect us too much," he said.
Photos: Nils Byrfors