Engaging fans, grow revenue; Naoum's perfect trip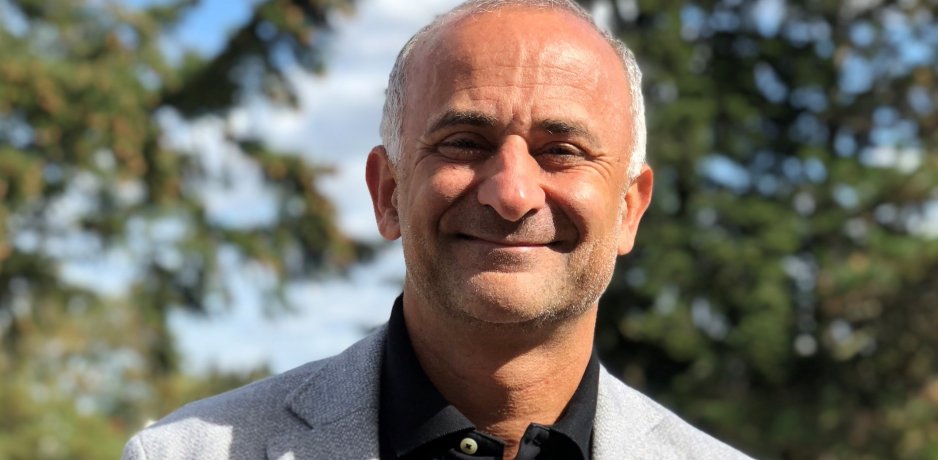 To stay successful in today's pro sport, a club needs to find new ways to engage fans and grow revenue. Few people know more about this challenge than Fadi Naoum, Senior Vice President for Sports and Entertainment at SAP. Naoum is a confirmed speaker at the 2019 E.H.C. Hockey Business Forum in Berlin, 30 September.
Fadi Naoum's key responsibility is to ensure that sports and entertainment organizations can run their businesses end to end and that they get a holistic view of their players, fans and their business. Naoum will speak on the topic of Fan engagement & Experience and Revenue growth & Ticket yield and the title of his presentation is: "Fan engagement – the perfect trip."
SAP, the German multinational software giant where Naoum is Senior Vice President for Sports and Entertainment, serves customers like hockey's Adler Mannheim (DEL) and San Jose Sharks (NHL) and football's TSG 1899 Hoffenheim, FC Bayern München, 1. FC Nürnberg and Eintracht Frankfurt, also the German Football Association (DFB) and SAP Arena.

SAP's and Naoum's mission: The customers' digital transformation journey towards the intelligent sports club, creating more value for visitors, fans and arena management. The portfolio of SAP's sports and entertainment comprises of Team Management & Team Performance and Ticketing & Point of Sale innovations and is providing a 360° view on business and sports data.

Naoum has a very strong track record in hockey due to his long-time engagement with the reigning DEL champion Adler Mannheim, which has called SAP Arena its home since 2005, and which fully runs on the SAP Sports & Entertainment infrastructure. Mannheim is, since moving into the SAP Arena, one of Europe's leading clubs in terms of attendance; last season averaging 11 422 during the regular season, which was fifth-highest in Europe.
Naoum has been in global leading SAP positions for more than 20 years. He holds a Master's degree in Economic Data Processing from Cologne University in Germany.

Make sure not to miss this presentation specially designed for the E.H.C. Hockey Business Forum.