Confirmed Speakers for E.H.C. Hockey Business Forum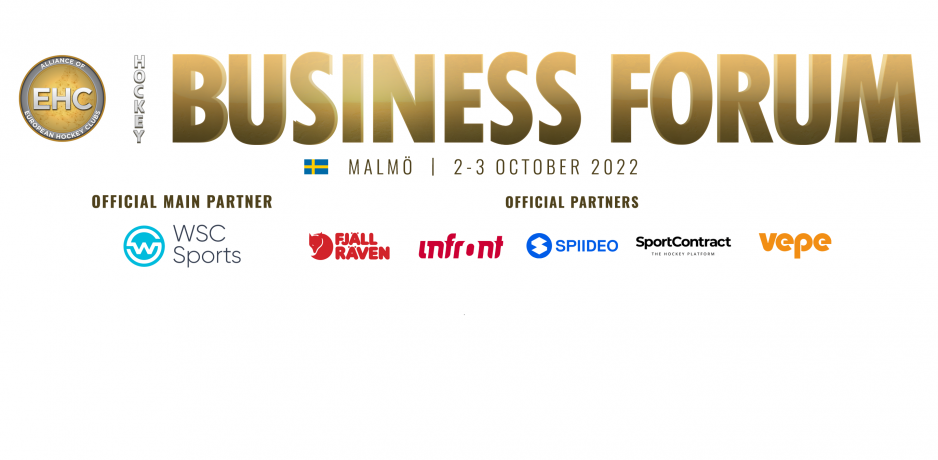 The Alliance of European Hockey Clubs is proud to announce the 11 speakers for the 2022 E.H.C. Hockey Business Forum on 2–3 October in Malmö, Sweden. All presentations are specifically produced for this event and are targeting the interests and needs of professional hockey clubs.
The speakers in the order they are presenting:
NICLAS CARLNÉN: Malmö FF — giant in Sweden, underdog in Europe (Sunday lunch)
The CEO of Sweden's superior football club will talk about Malmö's very special situation in European football, the club's role in demographically challenged Malmö — and what football's club alliance ECA does for their member clubs. Carlnén became the CEO of Malmö FF in 2014, presiding over the club's most successful era, with five national titles, one cup title and multiple qualifications to the UEFA Champions League and the Europa League, with finances which are the envy of any other Swedish sports club. He was earlier the GM of FC Rosengård, Sweden's most successful women's football club.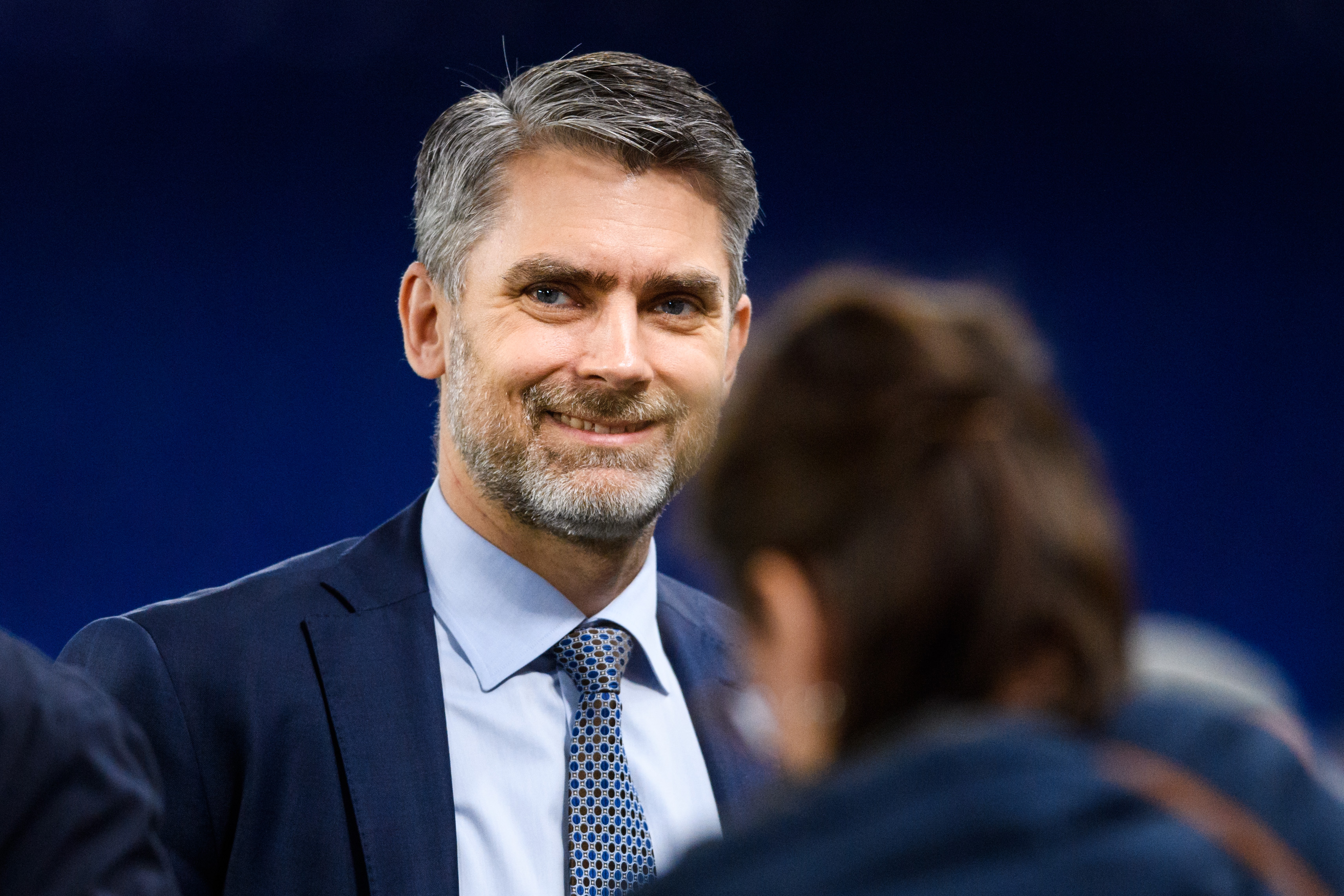 TOM KELLHEIM: Host Malmö Redhawks — aiming to fulfill club's huge potential
As always, the hosting club will open the Forum. The vice-chairman of the Malmö Redhawks will present the club's background, its business model and how the club from one of the most expansive areas in Scandinavia plans to elevate its status and leave the up-and-down life in the SHL. Tom is also the chairman of Malmö Redhawks' youth and development program, as well as a business consultant and entrepreneur.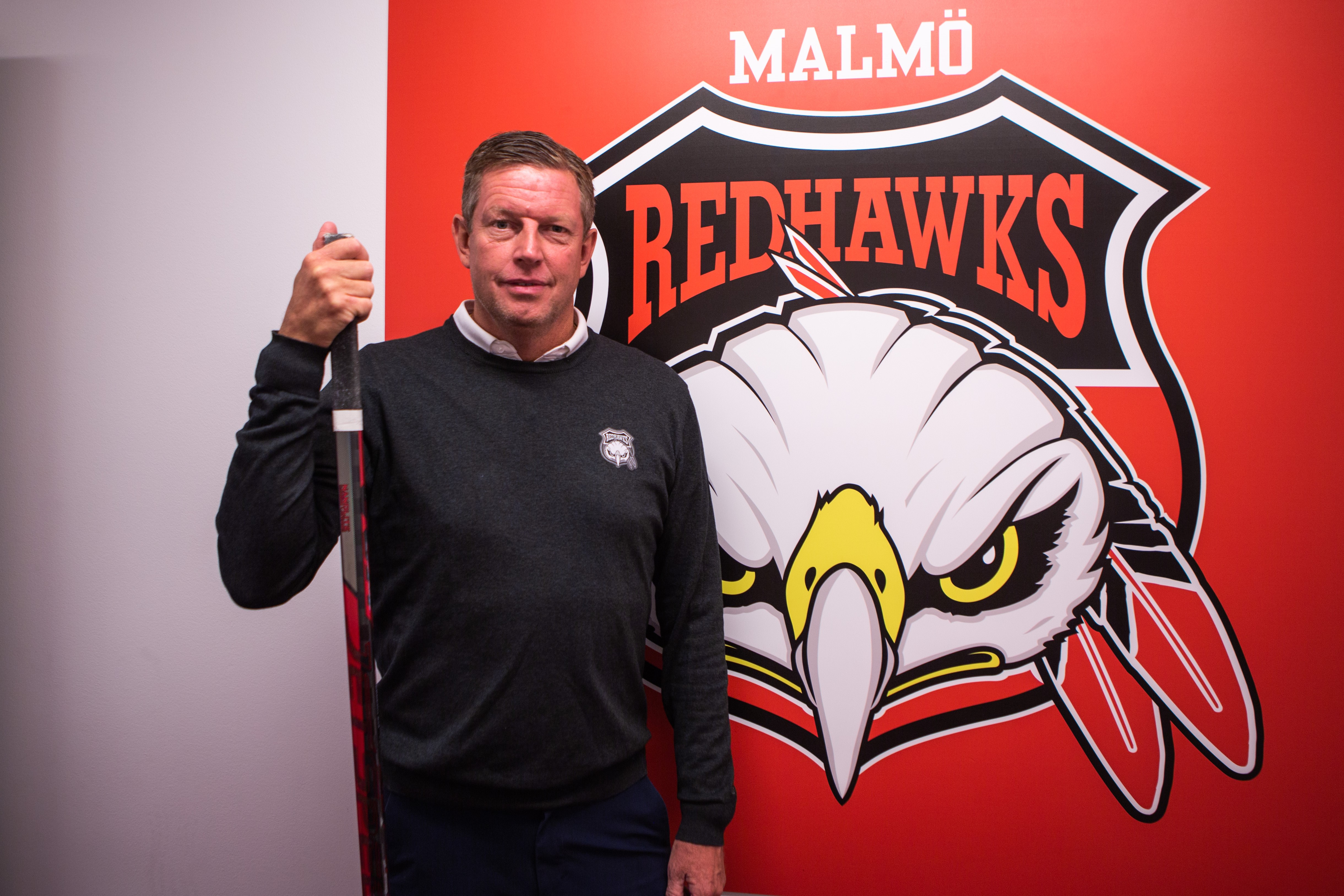 DANIEL KOCH: How a club from a town of 28 000 became the European champion
The CEO of the CHL champion Rögle BK will talk about how the club expanded its catchment base to become a hockey power despite being surrounded by football and the economics behind this sensational rise to glory. Koch became Rögle's CEO in 2019. He has a corporate background, working more than 16 years with Nestlé, mostly in the USA, but also in Switzerland. Daniel holds an MBA from the Edinburgh Business School, Heriot-Watt University.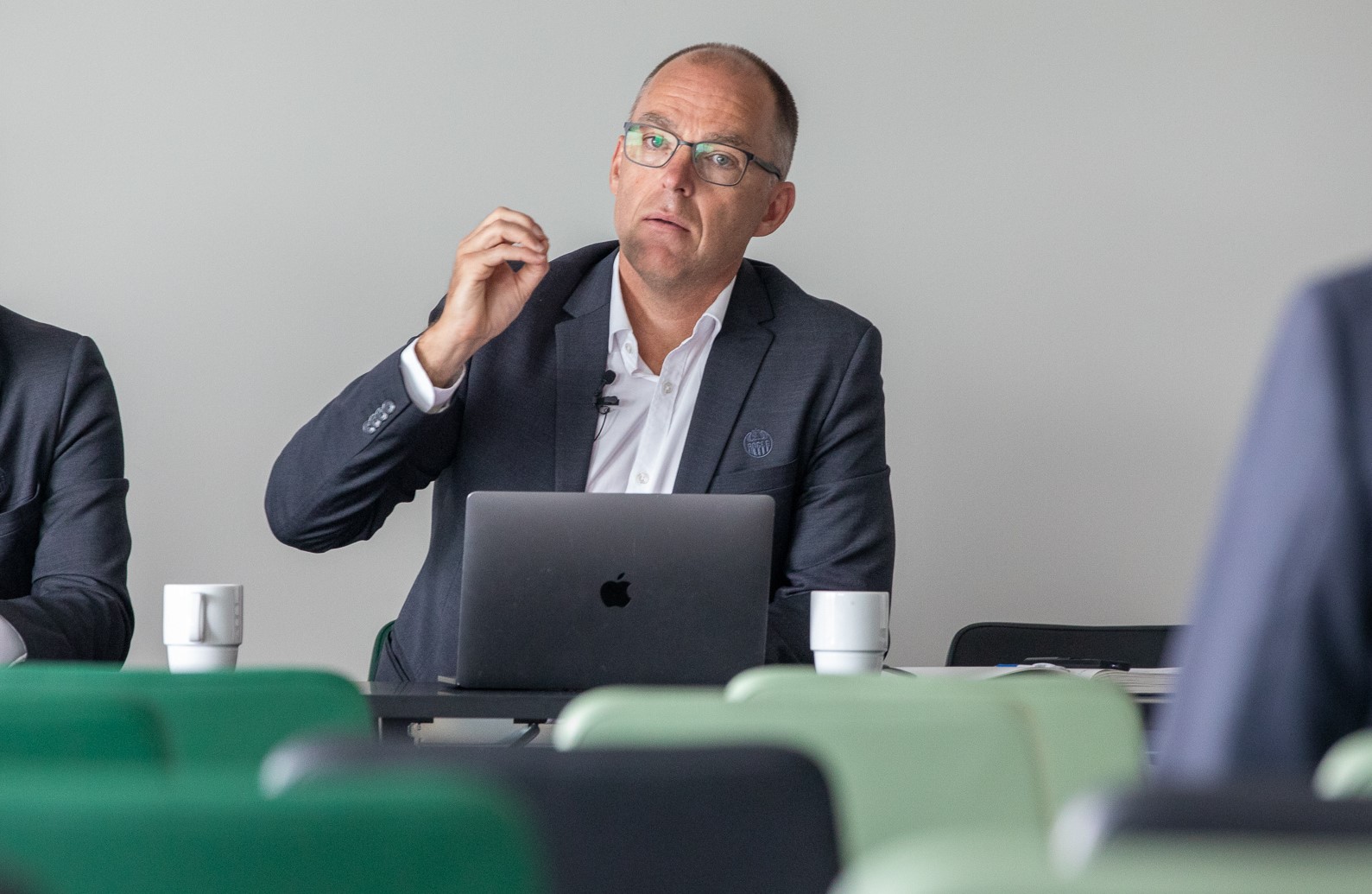 MARK BRADLEY: Key to future growth — be more than a hockey club
The expert on customer and fan engagement and the founder of the Fan Experience Company will argue that we need to rethink the purpose of our hockey clubs. To secure the future, clubs must do more than just play the game. The Fan Experience Company is devoted to improving fan experiences, engagement and attendance growth for sports clubs. Mark's background is in organization design and service excellence. He was a lead judge for the Unisys / Management Today Service Excellence awards (2000-2005), wrote two books on customer engagement, undertook a global series of major event 'mystery shops' for Sport Business magazine and created the first study certificate on fan engagement for FC Barcelona's Innovation Hub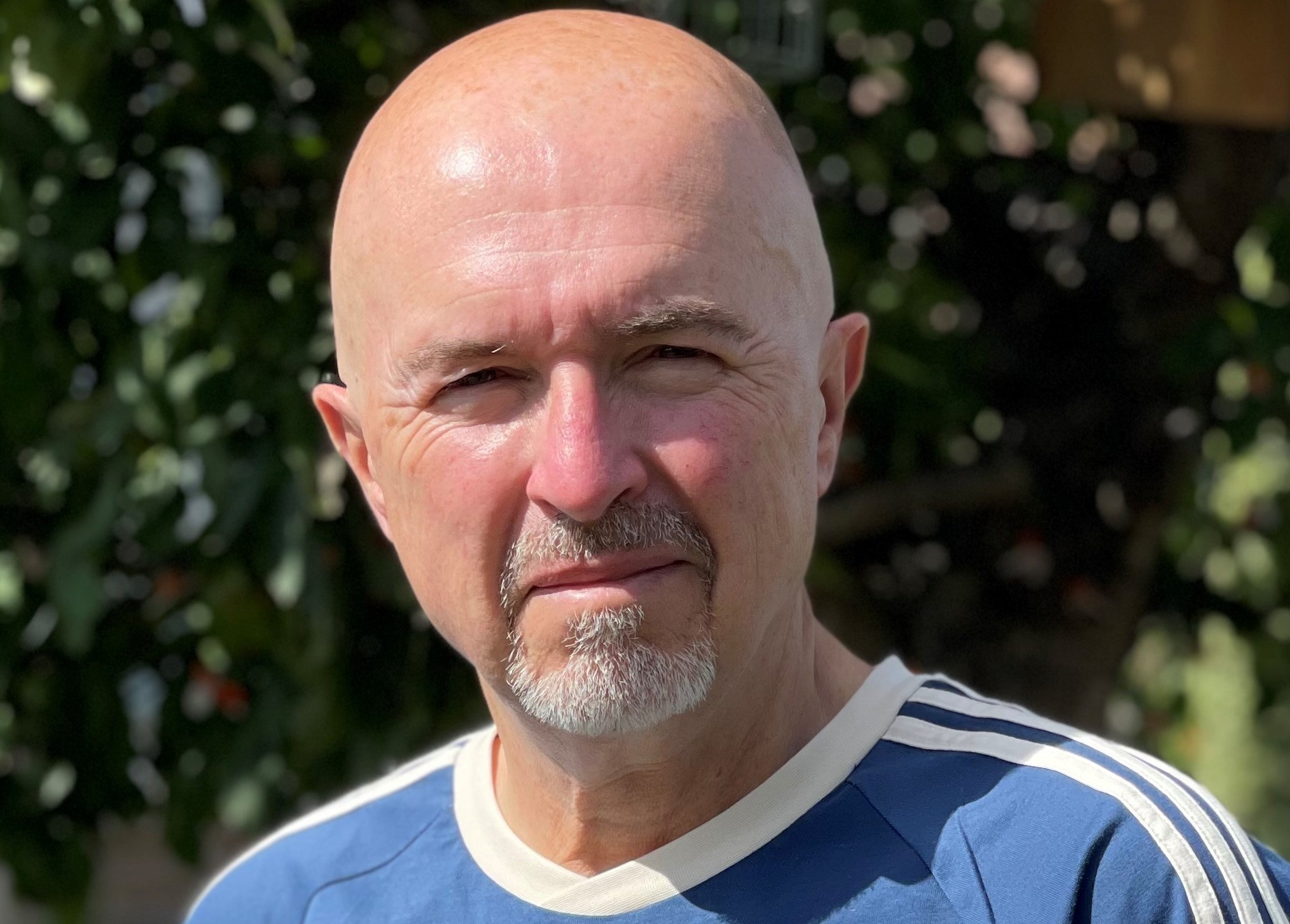 IDO RATZON: Unlocking the full potential of ice hockey's media digital rights
The business development expert at WSC Sports will hold a leadership session on how changes in sports consumption habits make fans take in their favourite sport in new ways, while providing fresh case studies from leading leagues in the world. Ido Ratzon is the regional lead for Central and Northern Europe at WSC Sports, covering mainly the Nordics and DACH regions. In addition to being a true sports enthusiast and a hardcore Maccabi Tel Aviv Basketball fan, he also works with leading sports organizations and media rights owners in Europe such as Deutsche Telekom, HockeyAllsvenskan, SDHL, Red Bull Munich, German Bundesliga, Infront, and the EuroLeague. Ido holds a bachelor's degree in Economics and Business Management from The Reichman University in Israel.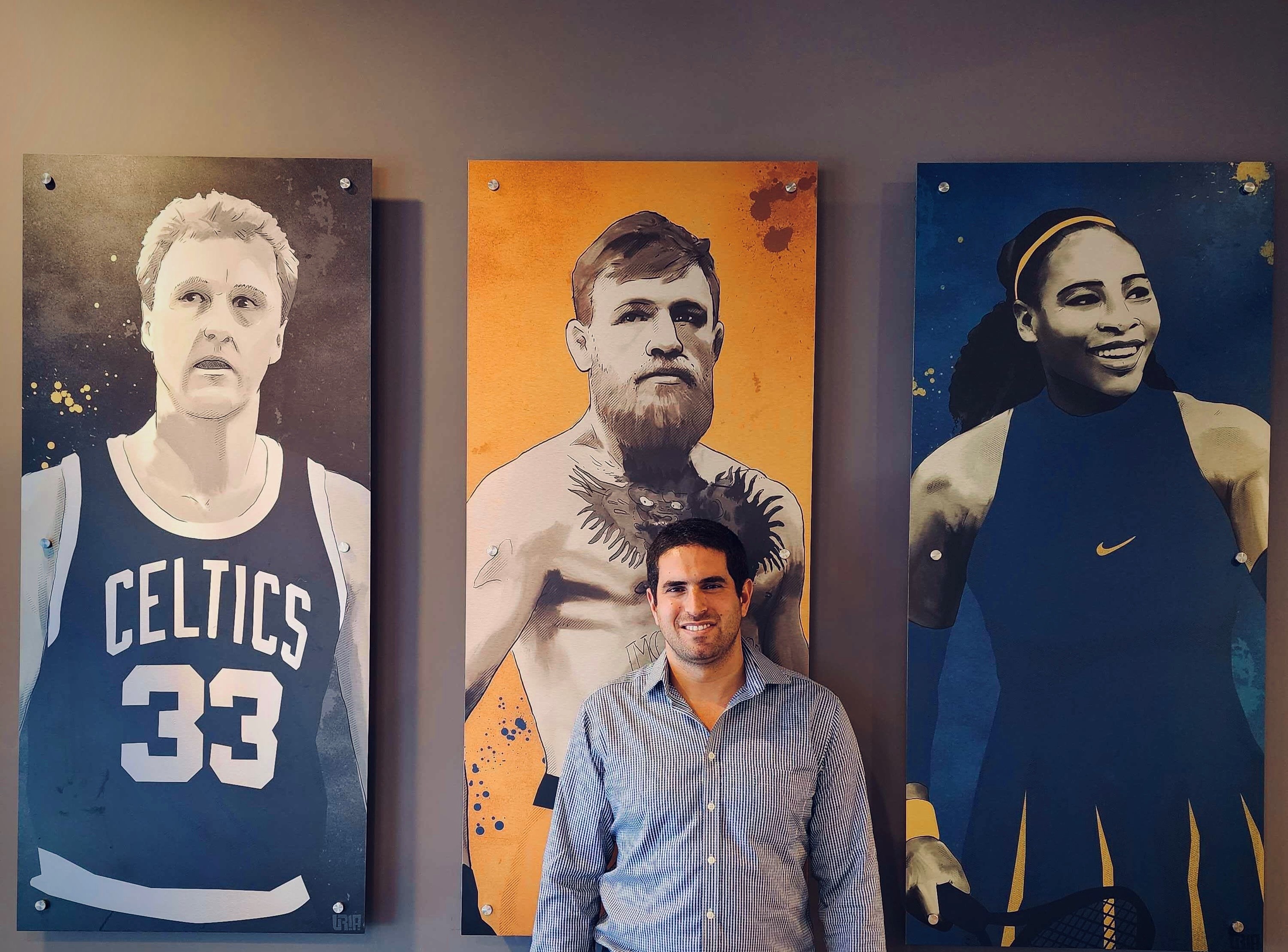 JOHNNY ODUYA: Hockey must find new demographics — or risk fading away
The two-time Stanley Cup winner with Chicago and Olympic silver-medallist will explain why hockey's long-term existence depends on the sport expanding its recruitment beyond the traditional demographics. Oduya is today the Chief Executive Officer at Hale, a centre and community for breathwork and the founder of ATUNYA Performance, which provides high-performing training apparel. Oduya, who played 12 years in the NHL, has also won Olympic silver with Sweden in 2014.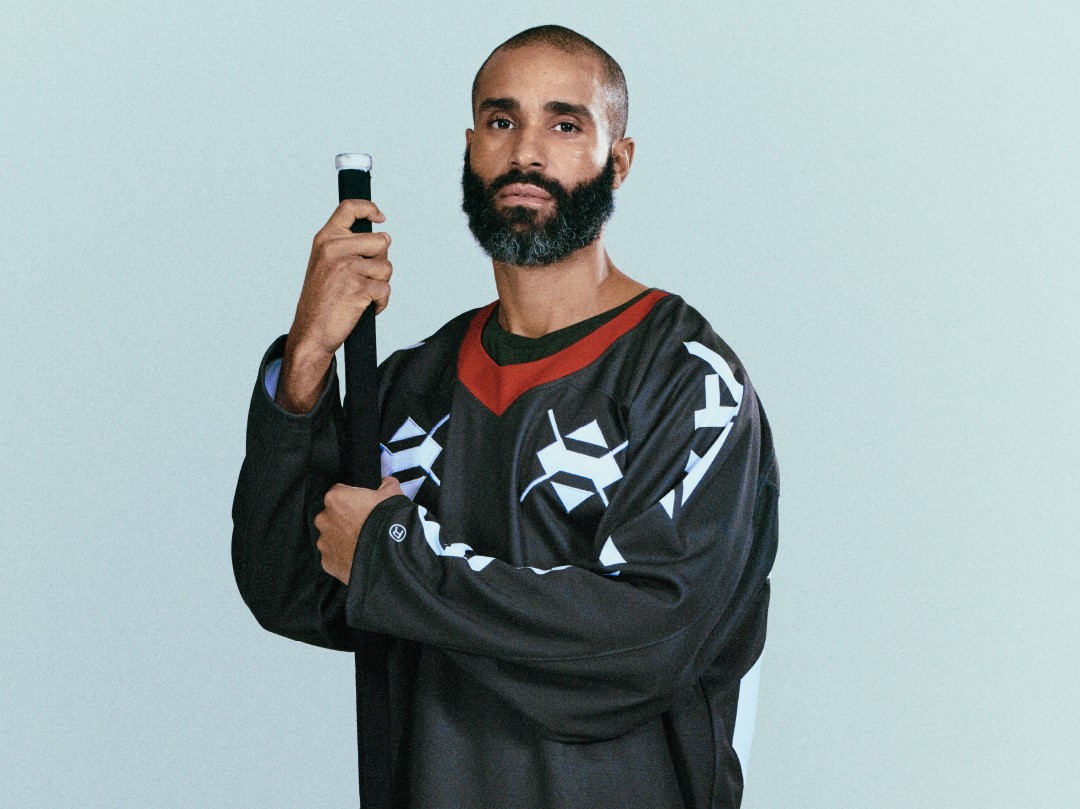 ERIK WILLANDER: Club's board can save millions by asking the GM the right questions
The youth coach and management consultant believes that a board of a pro club MUST ask the GM/Sports Director the right questions about the team's performance—before it's too late. The board's tool: LEAD indicators. What are they? Willander, who is the Director of Youth Hockey at Mats Sundin's maternal club Sollentuna HC in the northern part of Stockholm, will argue that in today's professional hockey, a club's board cannot solely determine the long-term vision for a club but must actively and continuously monitor the job of the GM or Sports Director.

STANIS ELSBORG: In the shadow of Ukraine — why sport needs to raise its ethical standards
Senior analyst at Play the Game will give a presentation on why sports federations, leagues, clubs and players have a responsibility to act — not only talk — when it comes to raising ethical standards in international sports. Play the Game is an initiative aiming at raising the ethical standards of sport and promoting democracy, transparency, and freedom of expression in world sport. He holds a Master of Science in Humanities and Social Sport Sciences from the University of Copenhagen specializing in the field of sport, politics and national identity. Moreover, Stanis Elsborg is an active sports political commentator in several news media addressing the connection between sport and politics.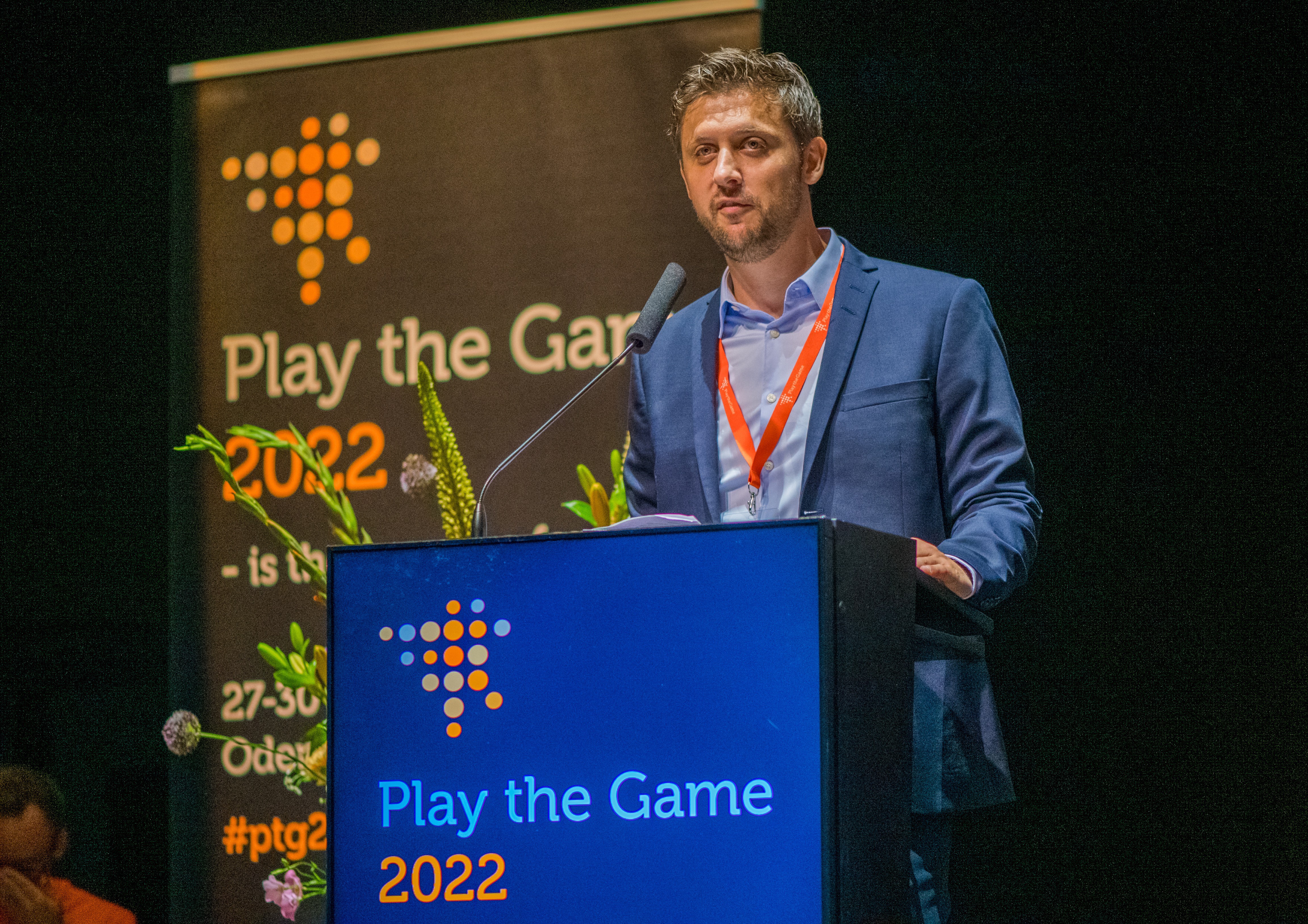 ROBERT HEDLUND: Women's pro hockey — not just for equality, it can be good business
The Head of Communications at Luleå Hockey — the five-time Swedish women's champions — will present the club's impressive women's program and why the women's team is good business in Luleå. Robert has been with Luleå Hockey for more than 17 years, and since 2013 as Communications Director. He frequently represents the club in national and international gatherings and is a very appreciated speaker and presenter. Robert is a strong advocate for the club's women's team, one of the leading women's hockey programs in the world.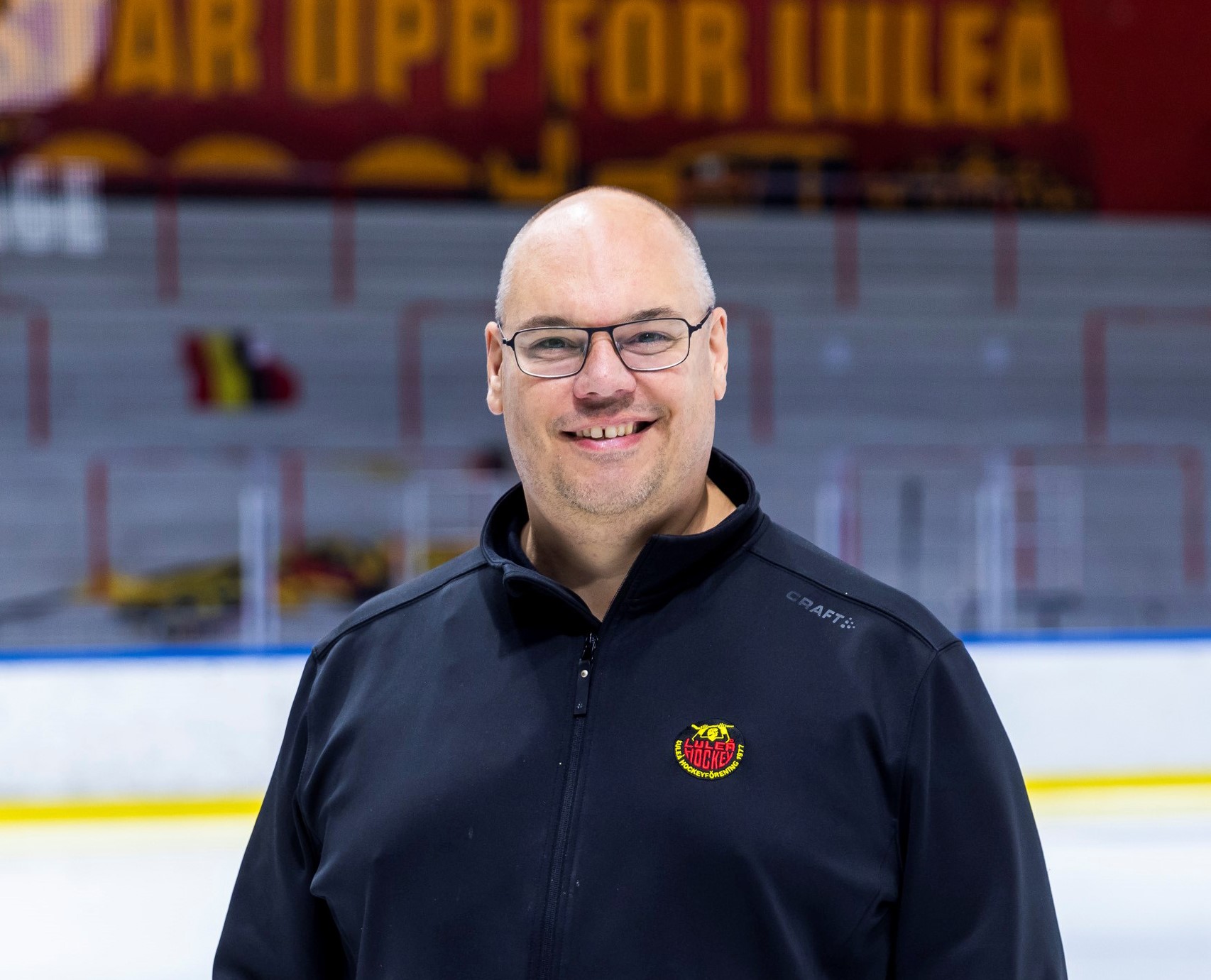 FLORENCE SCHELLING: Hockey operation — setting yourself up for the years to come
The four-time Swiss Olympian and 2014 Bronze-medallist questions why North American clubs are much better than European ones when it comes to hiring women in hockey operations, and in the process, making good use of gender-specific qualities. Florence has a Master of Science in Business Administration with a concentration in Strategy and Management in International Organizations from Linköping University. She also holds a bachelor's in business administration from Northeastern University, Mass. Schelling played for Switzerland at 14 events between 2004 and 2018. During that stretch, she played in 63 of a possible 70 games for her country, winning 31 and losing 30 and posting 10 shutouts.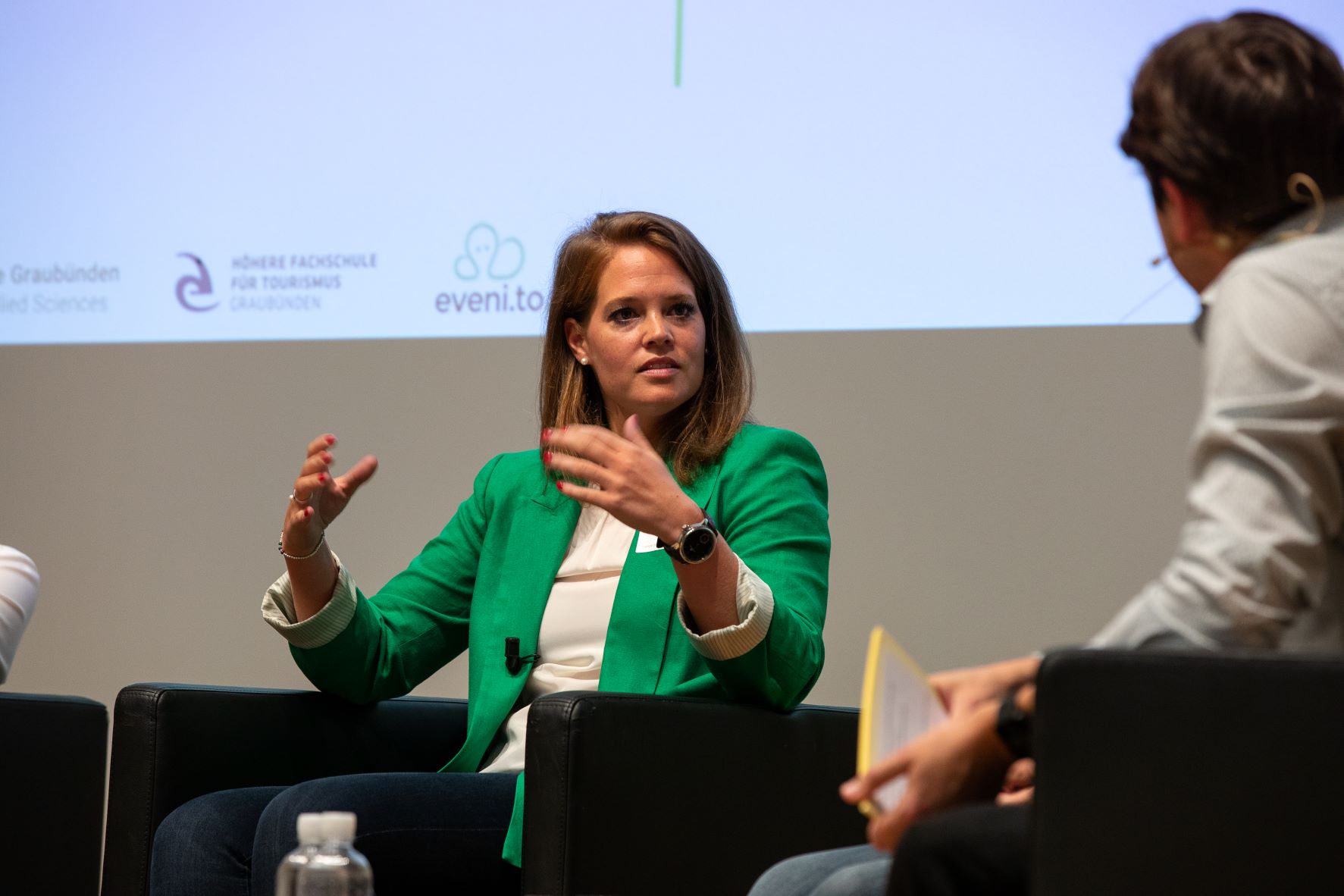 MIKAEL SWARÉN: Why SDHL is world's first women's league to play with body checking
The university researcher will shatter the conventional consensus that playing without body checking would lead to fewer concussions and why there is really no reason why women should play hockey according to a different rule book. As a researcher, he is specialized in objective measurement methods in sports. He has 15 years of experience working with elite sports and different Swedish Olympic athletes and teams. Since 2019, Mikael has been involved in Swedish Ice Hockey's project to reduce concussions in Swedish ice hockey. He is also part of the Swedish ice hockey federation's Players' Safety Group where he collects and analyzes different parameters which affect the players' safety as well as their on-ice performances.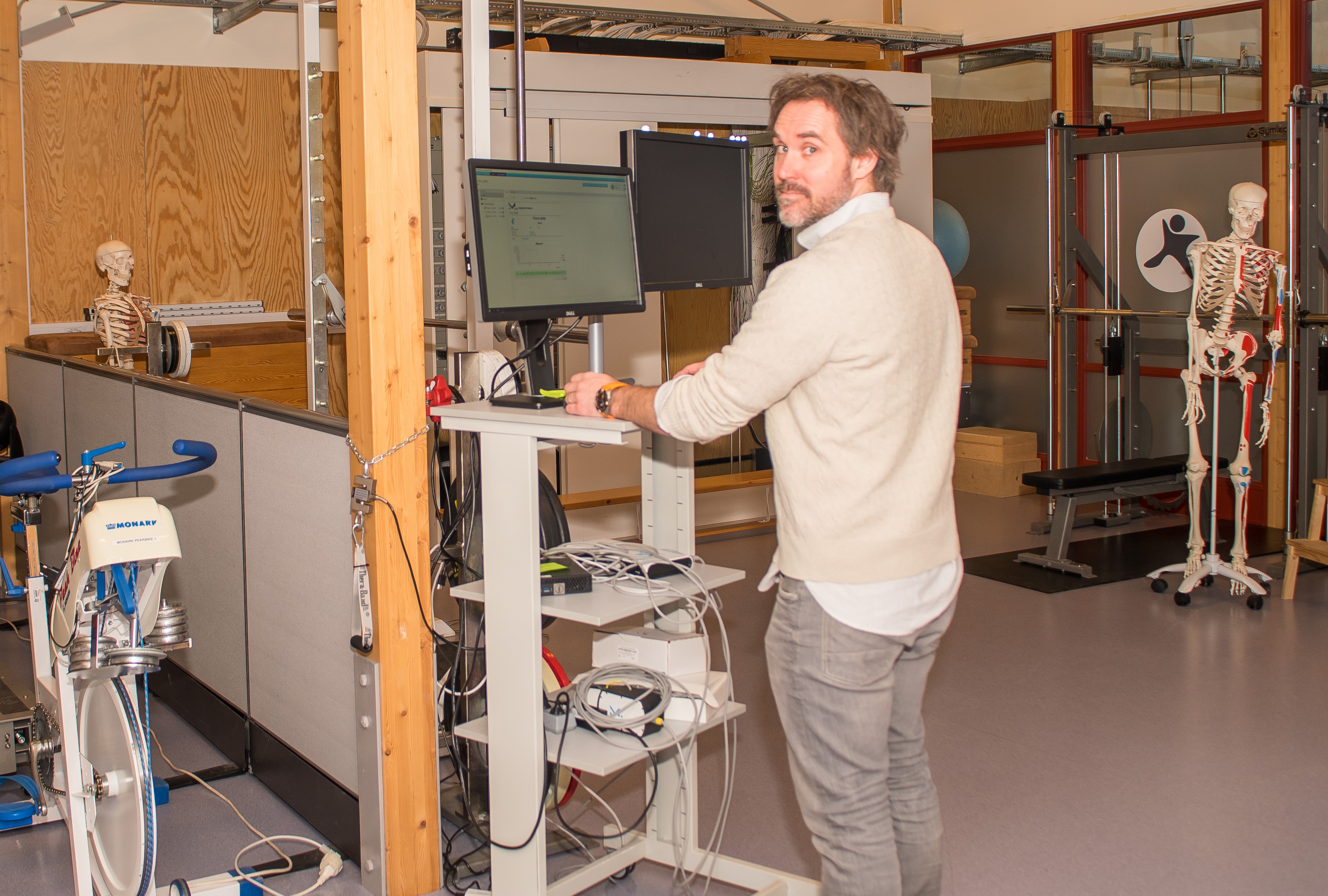 SZYMON SZEMBERG: Embrace relegation (and promotion) — the lifeblood of European team sport
Following last year's appreciated "12 Rules for Running a Successful Hockey Club" the E.H.C.'s Managing Director will make the case for promotion & relegation for hockey leagues, and that relegation to a lower division can turn into something good. Szymon, who worked in newspaper journalism for more than 20 years, joined the IIHF's communication staff in 2001 and became Communications Director in 2007. In 2013, he became the Project Lead for what eventually became the Champions Hockey League and was the CHL's COO from 2014 to 2015, before he assumed the role with the E.H.C. Alliance in 2015.