What hockey can learn from basketball's Euroleague success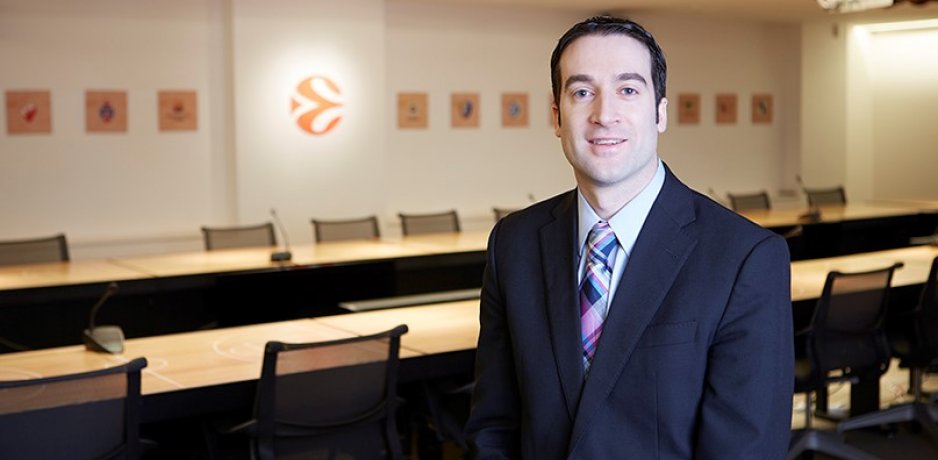 Eduard J. Scott is the Chief Operations Officer at Euroleague Basketball and a confirmed speaker at the 2019 E.H.C. Hockey Business Forum on 30 September. Scott will explain how the top basketball clubs in Europe joined together to own and self-manage their own competitions, making constant improvements to the product so that a framework exists within which clubs can increase their revenue potential.
What can hockey learn – and maybe even benefit?
For all hockey executives who see the potential in our Champions Hockey League and European interaction (and for those who may be uncertain) make sure not to miss this presentation specially designed for the 2019 E.H.C. Hockey Business Forum.
Scott's presentation will aim to explain what makes Euroleague Basketball work, analyse some of the synergies that exist between basketball and ice hockey (look no further than the NHL and the NBA), discuss the importance of having elite clubs inside and to support the product, and share Euroleague Basketball clubs experience with other stakeholders such as the NBA, FIBA, the national federations or the national leagues.
Now 37, Scott was born in Crawley, United Kingdom. Throughout his youth, he was passionate about sports getting involved as a player, coach, referee, volunteer and administrator in several different disciplines, albeit focusing mainly on basketball.
From a young age, Scott's focus moved away from playing and towards coaching. In his native UK, he held assistant and head coaching roles in his school, local club, regional, university, semi-professional and national teams. In the United States of America, he was Team Manager and subsequently the Video Coordinator with Michigan State University Women's Basketball team.
Scott, who also is very knowledgeable about sport's governance structures, graduated from the University of Surrey in Guildford, England with a BEng in Electronic Engineering. He completed a Masters in Sports Marketing & Communication from Ca' Foscari University in Venice, Italy, as well as a Global Master in Sports Management and Legal Skills from ISDE in Barcelona, Spain.
His first steps in sports administration came from being the volunteer Chairperson at Crawley Basketball Club, then being elected to the same role across all University of Surrey Sports Clubs. In 2004, upon graduation, he was hired as Membership Officer at England Basketball, the national basketball federation.
In 2006, Scott joined Euroleague Basketball, evolving from Operations Executive to Sports Programmes Manager, to Sports Director, until arriving at his current role as Chief Operations Officer. In 2012, he worked for LOCOG as the Basketball Technical Officials Group Leader during the 2012 Summer Olympic Games and Summer Paralympic Games.