Value-driven clubs are the way of the future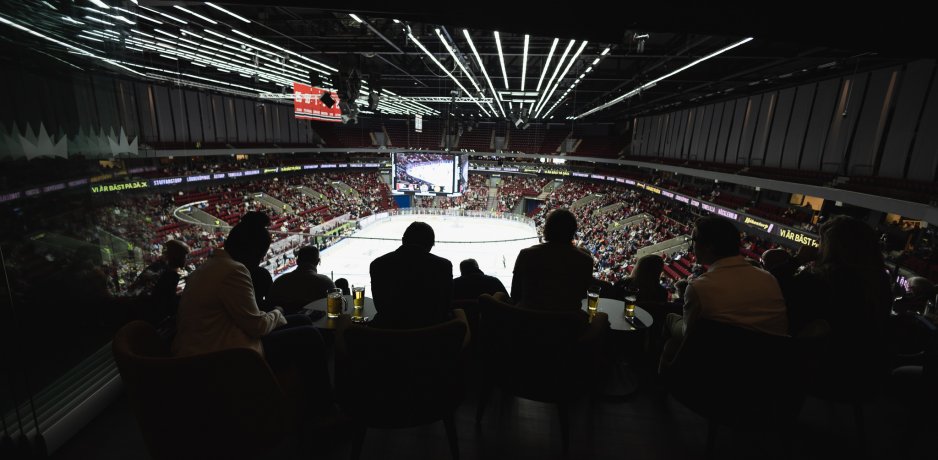 According to Mark Bradley, director at Fan Experience Company, sports clubs need to ask themselves one key question: Why?
During the Hockey Business Forum, it became obvious that European hockey clubs face several challenges as they plot their way to future growth. Some clubs, like Rögle in Ängelholm – with a population of 30,000 – try to expand their geographical home market to cover, literally, more ground. Others, like the Redhawks in Malmö, a city with the majority of people having at least one parent not born in Sweden, with 169 different nationalities represented, most of them not from traditional hockey markets.
Add to that going to a regular season game isn't as self-evident to traditional hockey fans as it used to be, either. The old hotdog, beer, and popcorn model simply doesn't cut it anymore.
Also, the average age of a sports fan is going up. Young people have a different attitude towards sports. They aren't as club loyal, either, and are more prone to follow their favourite player instead. The solution? A strong club identity, says Mark Bradley, founder and director at Fan Experience Company.
"A club has to transcend hockey. The leadership has to explore the entire fan journey and see what the club can be famous for," he says.
So why does the club exist? What's its raison d'être? What does it stand for?
Bradley, whose been in the fan experience business since the early 2000s, has seen the full spectrum of approaches. The bottom rung is naturally not to do anything, then there are clubs like Liverpool and Barcelona who are known for "Mes que un club" and "You'll never walk alone," respectively, and then, there are clubs who have gone to the community they represent and defined their identity.
"An example is Blackburn Rovers who've worked with community leaders in a town where 40 percent have a Southeast Asian background. In the past, they had a prayer room but hardly talked about it. Then the Rovers looked at the community and their challenge to get people involved," Bradley says.
The club has sponsored the festival that celebrates Eid, the end of Ramadhan and in April 2022, they became the first football club in the UK to welcome thousands of local Muslim community to have their Eid prayers – on the pitch.
"They now have sponsors that pay for transport so that kids can get to games and attend them in an alcohol-free area and serve all the right dishes," Bradley adds.
Suddenly, the club is a part of the community.
Other examples include Bohemian FC in Dublin, who use their kits for social change, running activities for older people and programmes for prisoners. In 221, they gave 15 percent of their replica jersey sales to charities helping homeless people and in 2020, their away kit featured the slogan "Refugees Welcome". English Lewes Football Club became the first club in the world to give equal pay to their players in the men's and women's teams.
People, especially young people, notice these things. And they gravitate towards clubs that have a strong value base.
"Value-driven clubs and organizations are able to do this [because values] subsequently drive hiring and training of staff and the language used in communication. If everything is attuned to the values, operations become crystal clear," Bradley says.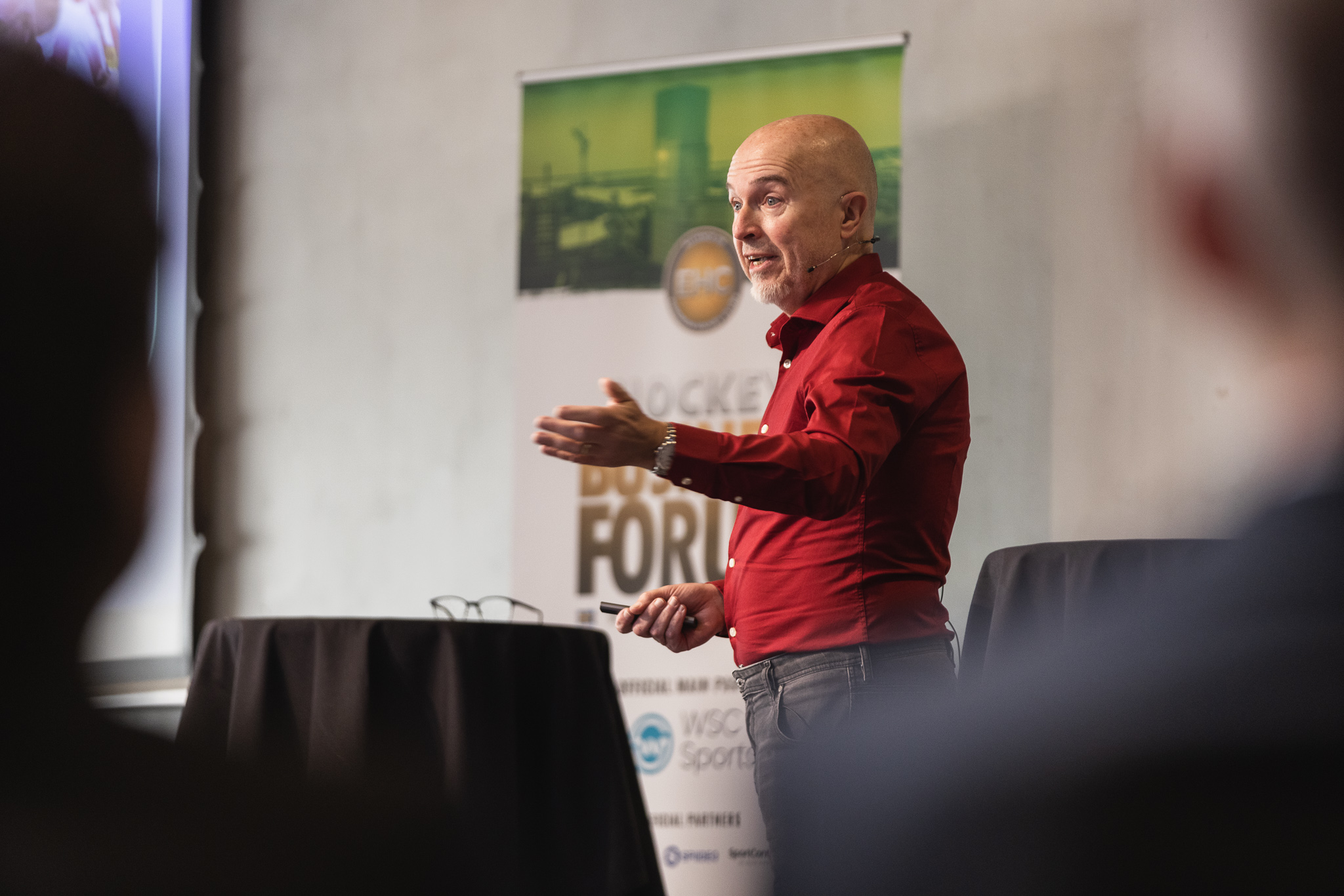 European hockey clubs don't seem to have got there quite yet.
During the Hockey Business Forum, Rögle's CEO Daniel Koch told the audience about the club's plans to install solar cells on the roof of their arena – but he talked about it as a cost-saving measure, instead of a value-based decision.
"Football was timid at first, too, and there are stages to this work. The club has to look at its existing strengths, what players believe in, what the staff believe in, what the community's needs are, but also consider the macro trends, such as attitudes toward climate change, healthy healthy eating," he adds.
Their and the community's mutual history is also a good place to start.
"Sunderland, whose supporter I've been for more than fifty years, call their stadium the Stadium of Light, after the miner's lamp, which is fitting since Sunderland used to be a mining town. Both my grandfathers went in the pits as teenagers. However, all I see in Sunderland is the big lamp, but I don't see sons of miners talking about their dads or the mining values. In 1984, Bruce Springsteen donated 35,000 pounds to the miners that were on strike. That is nowhere to be seen," he says.
"Ask, 'Why?' In the UK, when clubs want to attract young people to the matches, they think that young people don't have any money and lower ticket prices. That devalues the product and doesn't answer the question why go? Or, more pertinently, why wouldn't you go to a match?" Bradley says.
Fan Experience Company has conducted thousands of "mystery shopper" visits to sports clubs around the world to see what the fan experience truly is like, and that's what he recommends club executives do, too.
"How many CEOs routinely travel to a game as a fan: buy a ticket and get refreshments at a concession stand, then visits the fan store?" Bradley asks rhetorically.
"When I couldn't find a fan store outside the arena [in Malmö], I saw that there were still people in the shop inside the arena. When one person came out, I grabbed the door and walked in, but was ushered out," he says.
"A CEO would see things like that. Why does a steward feel that he has to get rid of a guy who's there to spend 100 euros on merchandise?"
It's the human connection, like the communal singing of the club anthem Rögle's CEO also talked about, that makes the difference.
"We did 30 consecutive games as mystery shoppers for Cardiff City who made the turnstiles light up when a child had a birthday. A person came up to her, congratulate her, and gave her a free hat and a scarf, their photo would go up on the screen. That child will never follow another team," Bradley says.
"When you get guests in your house, you want to give them the best experience, right?"
Photos: Nils Byrfors