Stefan Larsson – new E.H.C. Alliance board member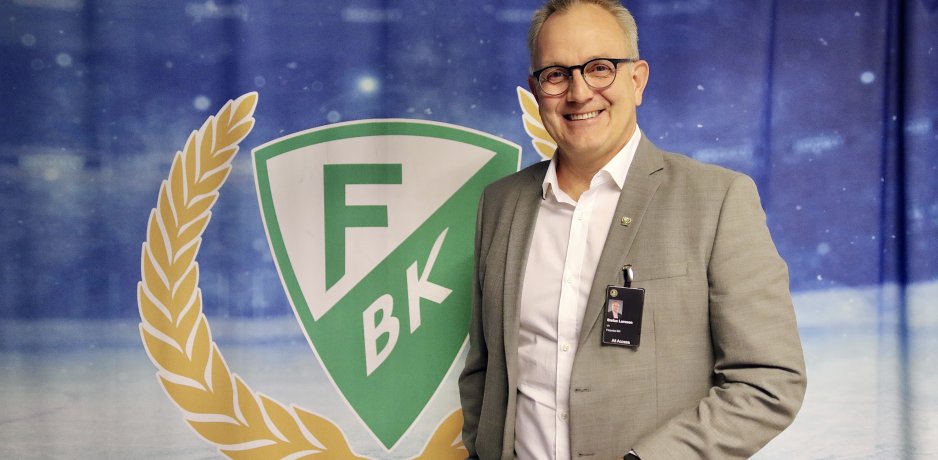 Stefan Larsson, the CEO of Sweden's Färjestad BK from Karlstad is the new member on the board of the Alliance of European Hockey Clubs. Larsson succeeds Håkan Loob, who has accepted a job in television.
Stefan Larsson has been the CEO of Färjestad BK since 2014. Leading up to assuming this position with the Swedish powerhouse club, Larsson was with Scandinavian Airlines (SAS), and his last position there before accepting the Färjestad job seven years ago was Regional General Manager, Americas and he was based in New York. Stefan also has an Oslo and Stockholm School of Economics education.
During Larsson's time at the helm of Färjestad, the Karlstad club has substantially increased its attendance as well as its commercial revenues. Stefan Larsson, who was unanimously elected by member SHL-clubs as the Swedish representative on the E.H.C. board, succeeds Håkan Loob.
"Håkan's position will be tough to fill," said Larsson when the E.H.C. Board had their first physical board meeting in Zug, Switzerland on 22 October after a one and a half year's interruption due to the pandemic. "Håkan was instrumental in founding the club alliance and I am proud to have been asked to succeed him."
Håkan Loob, whose efforts led to the founding of the E.H.C. Alliance in 2016, has accepted an expert commentator role with Swedish state television SVT whose journalistic integrity rules don't allow any conflicting assignments. Thus, Loob had to step down immediately at the beginning of October 2021.
"My club Färjestad has for many years had the ambition to be a driving force in the international development of hockey in Europe, so this role as an E.H.C. board member is fully in line with those efforts," said Larsson. "And I am also very happy that my fellow Swedish clubs accepted me as their representative."
Stefan Larsson steps in as an interim board member and he will be formally elected by the entire constituency at the 2022 E.H.C. General Meeting on 15-16 June in Prague, Czech Republic. This will also be the opportunity to officially recognize Håkan Loob and to say thank you for his contributions to the E.H.C. and to club hockey in Europe.
Photo: Stefan Eriksson, Färjestad BK