Solidarity needed as clubs face existential threats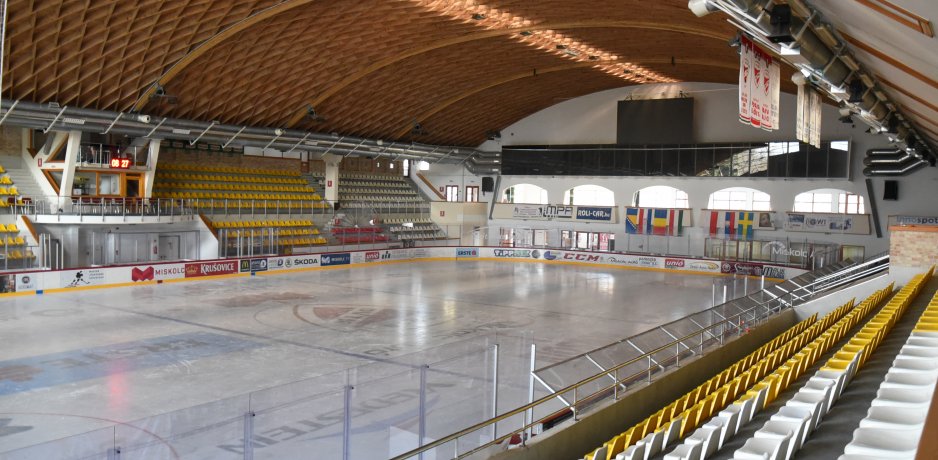 The current Coronavirus Pandemic presents the biggest global challenge of our lifetime. The priorities are of course health and to mitigate the pandemic's effects on the world's economies. But once we are through this unprecedented situation, we may be coming back to a much-changed world of sports. For some ice hockey clubs, this shutdown may result in an existential threat, and consequently to hockey's pyramid as we know it.
One of the biggest challenges of the Covid-19 pandemic – aside from the obvious – is for observers to find the right balance between being alarmist and negligent. We must trust the experts and the authorities who have the knowledge and are mandated to make sure to take us through this, while installing the right levels of trust and confidence, but also explaining the risks if we don't take the right measures.
When it comes to our sport, and in particular European professional hockey, basically all European leagues came to an abrupt halt roughly between March 10 and 20. The Russian KHL cancelled the remainder of its season on March 25. As this is being written on March 27, Belarus is the lone league – probably in the world – that is still playing.
Hockey was hit by the pandemic, and its ensuing restrictions on public gatherings, during the most wonderful time of the year, when the national league playoffs create fantastic hockey, high emotions, full stadia – and season-high revenues. Europe's hockey clubs had all the reasons to be optimistic ahead of the 2020 playoffs, as attendance numbers for the 2019/20 season had been record-high.
If we just for a moment allow ourselves to look just at the economic factors, clubs are suffering losses from missing match-day revenue and in the long-term the situation can mean losses from expected partnership revenues, central agreements (TV & marketing) and possibly also from season-ticket sales for the 2020/21 campaign. At this time it is difficult to precisely predict the financial effects on hockey-supporting corporations, commercial partners like agencies and broadcasters and on regular households.
But as many have said during this crisis: We must hope for the best but be prepared for the worst.
Without being accused of alarmism, the situation among several professional hockey clubs in Europe is extremely difficult. This is clear just after discussions that we have had with some executives from some of our E.H.C. Alliance members. There is virtually no income, while fixed and overhead costs must be taken care of. For some clubs, which are not in the position to have accumulated equity or who are not blessed with generous ownership or patronage – often small-market clubs – the effects of the coronavirus pose an existential threat.
Several clubs have already announced measures like salary deferrals or paid, temporary interruption in work (furlough) or outright pay cuts. This goes for office staff and for players.
Once this is over, we may see a different hockey landscape in Europe. Some clubs will make it, some maybe not. As Europe has a different sporting and club culture from North America, clubs will most likely not disappear. But for top-league clubs which are already suffering this can lead to a decision to, at least for the time being, accept a significantly lower budget and consequently a self-imposed relegation to the second-tier league, or even down to what virtually is an amateur league – and to start all over.
It is worth reminding that only during the five years that the Alliance of European Hockey Clubs has existed, seven European professional hockey clubs have faced either bankruptcy, ceasing of operations or a complete re-construction going from a pro club with ambitions to win a national title to a being regional youth-development club. And that during economic good times.
Unless someone remembers the Spanish Flu – when millions perished and which stopped the 1919 Stanley Cup Finals – these are unprecedented times for sports clubs. And unique situations crave extraordinary measures. In hockey, it means we need to find ways to show solidarity with clubs that are hit the hardest. Although every club first and foremost is responsible for their own future, this is the time to apply a broader perspective.
To put it bluntly – there is little joy if my club goes through this with limited damage if I don't have any clubs to play against. Basically all European leagues have three layers of clubs: A) Financially powerful B) Middle of the pack and C) Small-market with limited means and thus financially vulnerable.
This is a time for the leagues and its more powerful clubs to show solidarity, especially with the small-market clubs. Once things get back to normal, all focus will be back on making all clubs as competitive as possible – both regarding budget and on-ice roster – with the goal to win games and titles. But there are reasons to believe that at least the 2020/21 season, and maybe even the next, will be more about damage mitigation and consolidation.
In German football, the four Bundesliga clubs that qualified for this season's UEFA Champions League have created a €20 million solidarity fund to support clubs in German football's top league and second-tier 2. Bundesliga during the coronavirus pandemic.

Big clubs Bayern Munich, Borussia Dortmund, Bayer Leverkusen and RB Leipzig have agreed to forego their annual share of organizing body the German Football League's (DFL) national media revenue, which would have amounted to approximately €12.5 million. The clubs will contribute the other €7.5 million from their own resources.
This is also a time for solidarity in hockey and realizing that this is a threat to all of us. We will come out of this stronger if we also show solidarity over the borders. It's not only about cash infusion.

Best practices and effective measures to keep clubs alive and stable should be shared between clubs and leagues across Europe. One challenge we have in hockey is that the international perspective and pan-European approach is relatively new in comparison with other major team sports like football, basketball and handball.
These sports have had uninterrupted top-level European club and league interaction for many years, whereas hockey has been a lot back-and-forth. In particular, football and handball have for more than a decade now built a solid partnership between the traditional international federations, professional clubs and leagues.
In the situation we are in, this partnership and the basic realization that we are in it together, can mean the difference between clubs' insolvency and survival. A difference between players having places to play or be out of work.

On Thursday 26 March, theNew York Times wrote about a common initiative from all stakeholders in football's professional game (international federations, professional clubs and leagues) where the world governing body FIFA opened a process towards a plan to help football clubs survive the shutdown.
The FIFA document reads: "It is clear that the Covid-19 virus outbreak has frustrated football employment agreements on a global basis, the obligations placed on both parties are made impossible — players and coaches are unable to work; clubs are unable to provide work, nor are they in a position to compensate employees for work not provided."
FIFA has also tried to provide a framework for the negotiations, starting with a recommendation that clubs and their players come to an agreement to defer or reduce salary while no football is being played.
The Times writes that FIFA's most direct initiative, though, is a suggestion that it could dip into its own cash reserves to help pay salaries for players suddenly left without an income.
FIFA understands that if the clubs go under, the whole pyramid – which includes the UEFA Champions League, the UEFA Euro and the FIFA World Cup – is at risk.
Hockey is in the same situation.
Szymon Szemberg
Managing Director
E.H.C. Alliance
Photo: DVTK Jegesmedvék