Official Event Partners of the 2022 E.H.C. Hockey Business Forum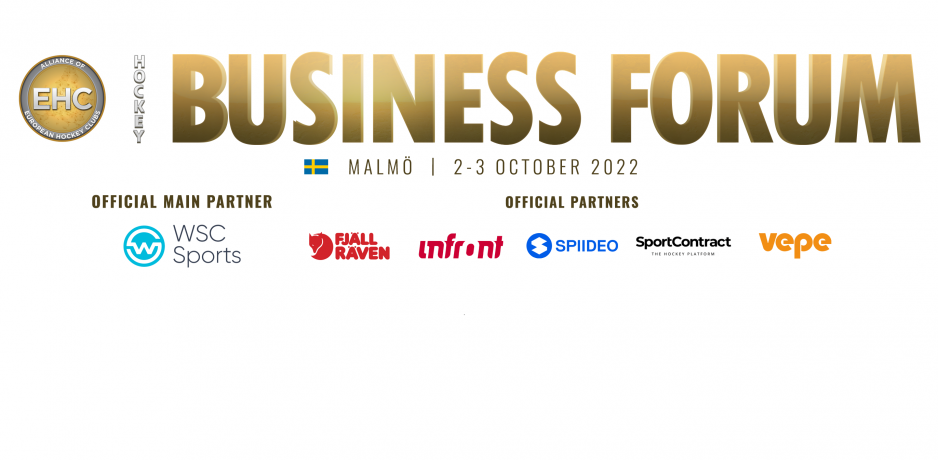 The following companies are the Official Event Partners & Trade Show Partners of the 2022 E.H.C. Hockey Business Forum in Malmö, Sweden. The participants at the Forum will have the opportunity to meet, network and make business with these industrious companies.
Main Official Partner – WSC Sports

WSC Sports automates the creation and distribution of highlights for over 250 leagues, clubs and broadcast partners across the globe, including the NBA, NHL, ESPN, YouTubeTV, IIHF, HockeyAllsvenskan, Red Bull Munich, Bundesliga and Serie A
Utilizing advanced AI and Machine Learning technologies WSC Sports' proprietary platform analyzes live sports broadcasts, identifies each and every event that occurs in a game, and in real-time creates and publishes customized short-form videos. This enables sports media rights owners to maximize the use of their content, creating new revenue streams and a personalized fan experience on every platform for every type of fan.
For more information visit: https://wsc-sports.com/


Official Event Partner – Fjällräven

Hailing from the small town of Örnsköldsvik in Sweden, a place where mountains and forests meet the sea, Fjällräven is the outdoor clothing and equipment company that's committed to making nature more accessible. In true Swedish style, Fjällräven focuses on simplicity and practicality, and we have the utmost respect for the environment.
Fjällräven's core mission and driving force has always been, and always will be, to enable and inspire more people to spend time in nature. Fjällräven wants its products to help you feel secure and at home in the outdoors, now and in the future.

Fjällräven is part of Fenix Outdoor International AG together with the brands Tierra, Primus, Brunton, Royal Robbins and Hanwag (development and production of outdoor gear and apparel) while Naturkompaniet (SWE), Partioaitta (FIN) and Globetrotter (GER) make up Fenix's retail division. Fenix Outdoor was founded in 2002, with Fjällräven founded in 1960 by Åke Nordin in Örnsköldsvik, Sweden. The iconic popularity of the Kånken rucksack has reached global proportions.

Fenix Outdoor is the main partner of the Alliance of European Hockey Clubs since 2015 and has the naming rights to three annual awards: Fjällräven Young Player of the Year, Globetrotter Coach of the Year and Hanwag Club of the Year.
For more info visit: https://www.fjallraven.com/uk/en-gb


Official Event Partner – Infront Lab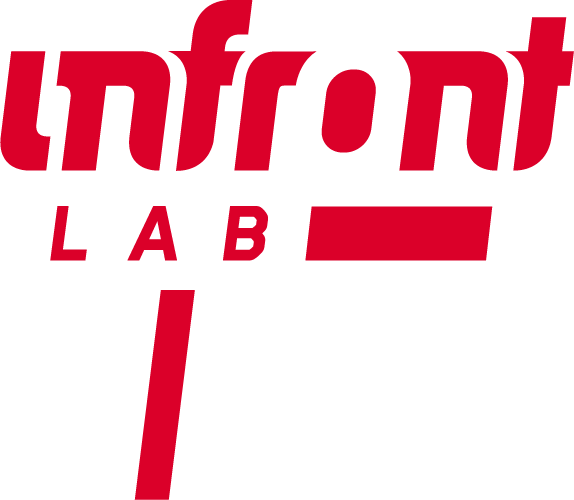 The digital and innovation arm of Infront Sports & Media AG, Infront Lab is a tech-savvy, sports-dedicated, global team working to help sports organizations.
Located in the heart of Israel's tech capital and across the European sports landscape, the Lab has a front-row seat to the latest developments, cutting-edge technologies and the world's top sports companies.
Infront Lab uses data, actionable insights and innovative approaches to create forward-thinking products that help clients get closer to fans and match clients with relevant tech partners to improve sport experiences.
Want to learn more about Infront Lab, our products and services?
Visit our website and reach out to our team today: https://www.infront.sport/sports-technology.
Official Event Partner – Spiideo

With headquarters in Malmö, Sweden and with some of the world's premier sports clubs, leagues and federations as customers, Spiideo is an industry leader in technology to provide video sports recording, analysis and streaming solutions in ice hockey, as well as in soccer, basketball, rugby, field hockey, handball, lacrosse and in individual sports.
Spiideo delivers astonishingly simple, powerful, and innovative solutions to the global sports community that shape the future of sports video production, analysis, and consumption.

With flexible camera systems for Ice Hockey, Spiideo cameras feature automatic recording, auto-follow, and virtual panorama technology that integrates directly with both Spiideo Perform and Spiideo Play.

By living in Spiideo, sports organizations are able to eliminate manual recording processes, analyze performances in a single platform, share footage from the cloud, and earn revenue through streaming.

Manually filming practices is a waste of time and money. With Spiideo's performance analysis and camera system installed in your arena/training field, video recording is always available for training sessions as well as matches. There is no longer a need for manual camera setups and handling, no camera operator, and no hassle with cables and video files. All you need is the easy-to-use app for iPad, iPhone and Apple Watch or you can use a computer to access it via the web.
For more information: https://www.spiideo.com/
For a demo: https://www.youtube.com/watch?v=Wwc3Hs-Udo8


Official Event Partner – SportContract

Founded by former professional player Thorsten Apel in 2000, SportContract is Europe's leading and innovative analytic and scouting software provider for professional and elite youth hockey. Among SportContract's club partners are 45 members of the E.H.C. Alliance, as well as many teams in the National Hockey League.
SportContract is a leader of innovation in the world of hockey video & analytics, providing advanced Data & Analytics, Next Gen Video Editor, and Scouting & Player Development Systems all integrated – simple usage in a single platform.
SportContract has recently developed the most advanced Video Editor for Pre-Game Scouting, Post Game Video Analytics and Player Development available in hockey – Always accessible – real-time collaboration between coaches and players.
SportContract delivers a new way of thinking and problem-solving by making processes easier and analytical insights clearer.
As such, SportContract continues to grow, and is proud to be a leading partner and service provider for most major teams and leagues in European ice hockey.

For more information visit: https://sportcontract.net


Official Event Partner – Vepe

Vepe NextGen LED 360° boards set the new standard for modern arenas. Premium quality LED screens are integrated into the whole set of boards. The key advantages for clubs and arenas include:
More entertainment for fans – better event experience
More advertising revenues for clubs – new possibilities for partners
Vepe NextGen LED 360° boards allow targeted content creation in multipurpose arenas easily. They are easy to operate as they are compatible with existing arena video systems. A patented quick-locking system makes dismantling and re-assembly fast and easy.
The first clubs utilizing this opportunity have had great results. Vepe is proud to present NextGen LED 360° for professional hockey clubs looking for more revenues and better game events.
Vepe has developed and manufactured ice hockey dasher boards as a pioneer in Finland since 1976. Over 2000 boards have been delivered to 26 countries. Vepe brought the first flexible boards into Europe for the 2012 IIHF World Championships in Stockholm. In 2022 in Beijing, the Winter Olympic ice hockey and Winter Paralympic para ice hockey tournaments were played with Vepe Flexi boards.
For more information visit: https://vepe.fi/en/services/sport/ice-hockey-dasher-boards


Trade Show Partner – Ticketmaster

From the smallest clubs to the biggest tournaments and leagues, sports clients choose to work with Ticketmaster because we deliver exceptional experiences for fans. And the Alliance of European Hockey Clubs is no exception.
At Ticketmaster, we're renowned for our dedicated and passionate team of sports professionals, with knowledge and experience of the industry on a local and global scale.
We have the technology and the marketing reach to outperform and overdeliver. Through Ticketmaster, clients like the Alliance of European Hockey Clubs can transform their ticketing with state-of-the-art sports technology. Every client receives a bespoke and individualized service tailored to their needs so they can connect directly to fans.
For more information: ticketmastersport.com
Twitter: https://twitter.com/TMSportB2B
LinkedIn: https://www.linkedin.com/showcase/ticketmaster-sport

Trade Show Partner – PolarCool

PolarCol is a medical device company that develops, markets, and sells products for sports medicine to teams, organizations and athletes. The company focuses on the treatment of concussive and sub-concussive brain injuries with the portable cooling device PolarCap® System, a clinically proven acute treatment for concussion for improved recovery and shortened return to play.
As a treatment for concussion PolarCap® System has been clinically evaluated in a 5-year study, (initial 3-year study + 2-year follow-up study) in partnership between Lund University and the Swedish Ice Hockey League (SHL). The results show that treated players returned to play significantly sooner, as well as show an immediate acute relief of symptoms. Most interestingly, the study found that long-term absence (3 weeks or more) was greatly reduced among treated players (by almost 80%).
Our solution is based on the scientific evidence that suffering brain injury when having elevated brain temperature is negative. PolarCap® System is therefore intended to, as soon as possible after injury, rapidly but in a controlled manner reduce the exercise-induced brain temperature.
Our mission is to enhance the safety of athletes by reducing the severity of head injuries through cooling. PolarCool provides a safe treatment with significant clinical improvements to recovery after head injuries. In addition to the PolarCap® System, PolarCool also offers education and knowledge on concussion and its associated risks. We stay true to our company slogan "We Protect Sports".
PolarCool AB (publ) is based in Lund, Sweden, and its shares are listed on Spotlight Stock Market.
For more information visit: http://www.polarcool.se


Trade Show Partner – Never Offside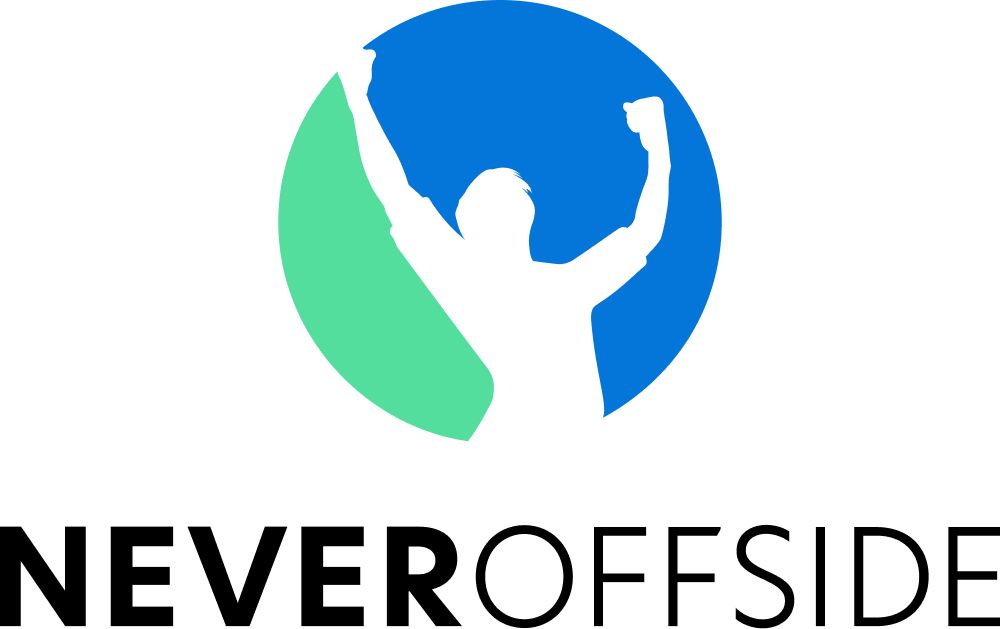 Founded in 2017 in Stockholm, Sweden, Never Offside provides a digital platform uniting content, commerce, sponsorship, and fan engagement for sports organizations. Consisting of a tight-knit group of people, we pride ourselves on being enthusiastic, engaging, relevant, and modern as we help you build your digital arena.
By focusing on the cornerstones of what it means to run a modern sports organization, we have developed a platform that makes life easier, creates new revenue streams, builds relationships, and engages fanbases.
We chose the name Never Offside because that is exactly what we think our mission is; to prevent our partners from ever getting caught offside. Every day, we strive to help sports organizations in their day-to-day operations by offering a top-of-the-line digital platform. We want to make sure our partners have all the right tools to operate at a low cost while also utilizing new revenue streams and providing value for partners and fans.
The current market is extremely fragmented, with sports organizations relying on a multitude of different providers to ensure a strong digital presence. We aim to prevent further fragmentation by integrating several features and services into one singular platform.
For more information visit: https://neveroffside.com/

Click here for the full Program and a list of Presentations and Confirmed Speakers at the 2022 E.H.C. Hockey Business Forum.