L.A. King "Lucky Luc" confirmed for Berlin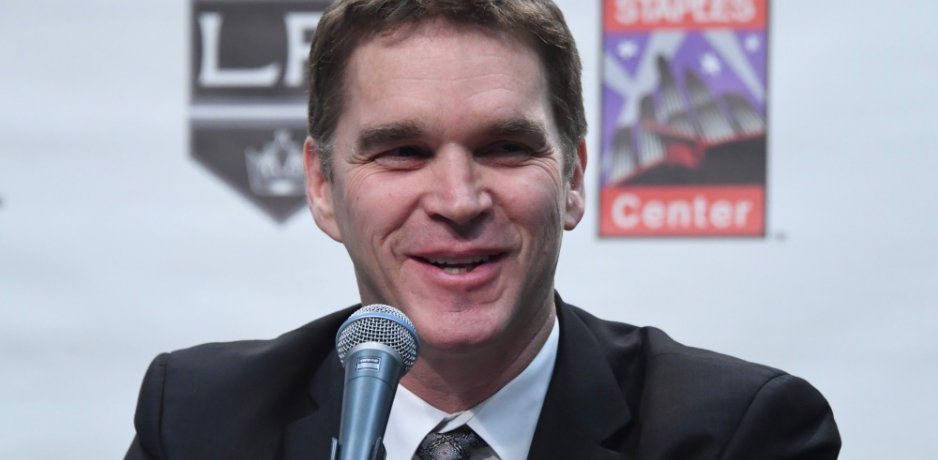 We are thrilled to announce that Hall-of-Famer Luc Robitaille is confirmed presenter at the E.H.C. Hockey Business Forum in Berlin on 30 September. The President of the Los Angeles Kings will speak about the NHL club's ownership and involvement in the Eisbären Berlin, on the day following Eisbären's game against the Chicago Blackhawks.
The appearance by Luc Robitaille, the highest scoring left winger in NHL history, at the E.H.C. Hockey Business Forum will be part of the traditional hosting-club presentation, which this time of course is the seven-time DEL champion Eisbären Berlin.
Formerly known as Dynamo Berlin during the times of the German Democratic Republic, the club became EHC Eisbären Berlin following the fall of the Berlin Wall in 1989. After 10 years of financial distress under the new social system in the reunified German, Die Eisbären were saved in 1999 by the investment from American entrepreneur Philip Anschutz, also the owner of the Los Angeles Kings.
Twenty years later, Eisbären Berlin is not only a successful professional hockey club with an impressive youth program, but it has become a part of Berlin's entertainment industry, playing out of one of Europe's most imposing arenas.
Robitaille will explain the objective behind the investment and about the synergies of the ownership and cooperation between the Los Angeles Kings and the Eisbären Berlin, a cooperation during which the Kings have won two Stanley Cups and the Eisbären seven DEL titles.
The Montreal-born Robitaille was one of hockey's most accomplished players during his 19 seasons as a professional. Besides his two Stanley Cups as an executive, he won the Cup as a member of the 2002 Detroit Red Wings. Robitaille scored an incredible 1394 points in 1431 NHL regular-season games, adding 127 points in 159 playoff games.

Inducted to the Hockey Hall of Fame in 2009, Robitaille also had vast international impact for his country, helping win Canada's first IIHF World Championship gold in 33 years when he scored eight points in eight games at the 1994 Worlds in Italy, including a remarkable a shootout goal in the final against Finland. He also won the 1991 Canada Cup with Team Canada.
After retiring in 2006, Robitaille eventually assumed President's duties with the Kings in 2007, a position he has held for 12 years. The E.H.C. Alliance is thrilled to welcome Luc Robitaille to Berlin and the Hockey Business Forum.