Infront Leadership Award presented to Philipp Walter, Kölner Haie CEO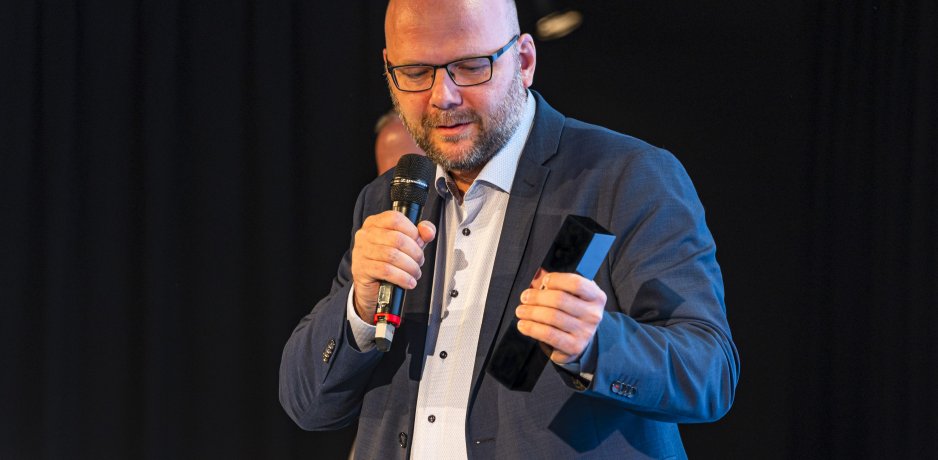 Kölner Haie CEO presented with second edition of award at E.H.C. Hockey Business Forum
Zug, Switzerland – Infront and the Alliance of European Hockey Clubs (E.H.C.) have named Kölner Haie ice hockey club CEO Philipp Walter as the winner of the second Infront Leadership Award.
The award, presented jointly by Infront and E.H.C., recognizes the distinguished leadership of an individual in European club ice hockey, based on outstanding commercial and social achievements at their club and the connected community.
Since being named CEO in June 2018 Walter managed through various commercial initiatives to considerably increase the club's revenue from ticketing, merchandising and hospitality, which substantially improved the financial performance of the club.
During the Covid-19 pandemic, Walter established the successful ticketing campaign "immerwigger" which engaged the club's fan community and allowed supporters to purchase symbolic, digital tickets, which proceeds were used to secure the future of the club in a particularly difficult season.
Walter also helped drive a corporate social responsibility program focused on creating a clean city, with staff and players of the club removing several bags of waste away from the LANXESS arena, advocating for the local area to keep the city clean.
Bruno Marty, Infront Senior Vice President of ProSports said: "Philipp has illustrated that with enough initiative and drive, anything can be achieved both on the commercial and community side. His combined efforts to propel Kölner Haie as a business, creating revenue streams despite the challenges of the last 18 months and efforts to ensure it becomes a more sustainable club make him the perfect choice for this award."
Szymon Szemberg, Managing Director of the E.H.C. Alliance said: "Kölner Haie has been on an upward trajectory commercially for several years and it is no coincidence that Philipp has been at the head of this. He is an astute operator who has managed to deepen the connection between new and old fans alike whilst steadying the ship commercially."
A panel representing Infront, E.H.C., Champions Hockey League (CHL) and Hockey Europe were responsible for picking the winner.
Photo: Pirmin Ulrich