Huston, we have an opportunity! Sustainability & economic growth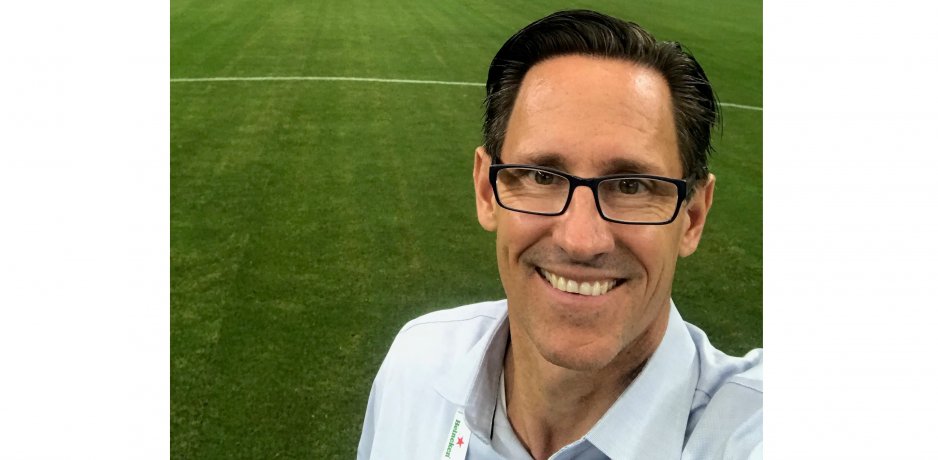 Sustainable Development is the most significant economic growth opportunity in human history. Tom Huston – confirmed speaker at the 2019 E.H.C. Hockey Business Forum – calls it "Hockey's best financial proposition in 40 years." It will be one of the must-listen-to presentations in Berlin on 30 September.
When it comes to expertise on event organization and operations, sponsorship, business development, branding, media rights and licensing, few people have a more impressive track record than Tom Huston.
The American native, who for many years now has resided in Switzerland, has worked at the highest marketing level with the UEFA Champions League, the Champions Hockey League, America's Cup sailing before he moved on to help organizations to achieve revenue growth, return on investment and competitive advantage with measurable positive social and environmental impacts.
Huston, co-founder and CEO of Gameplan:IMPACT, calls it the Triple Bottom Line. This will be the topic of his presentation in Berlin on 30 September.

"Senior executives and business leaders around the globe now believe that sustainability and environmentally friendly operation will be a prerequisite for profitability by 2030," says Huston. "And professional sports clubs are no exception. This must be seen as an opportunity for sports and this why I say that this is hockey's best financial proposition in 40 years."
Huston is very familiar with hockey and he was actually the one who is credited for coming up with the name "Champions Hockey League" back in 2007 when he was the COO of the agency that had the commercial rights to the first edition of the CHL and the two Victoria Cup events, with NHL club participation, in 2008 and 2009.
"I am very excited to be able to meet some old friends from hockey in Berlin and to present to the club, league and other hockey executives at the Hockey Business Forum," said Huston. "This should be a great event."