Hockey fans returned this season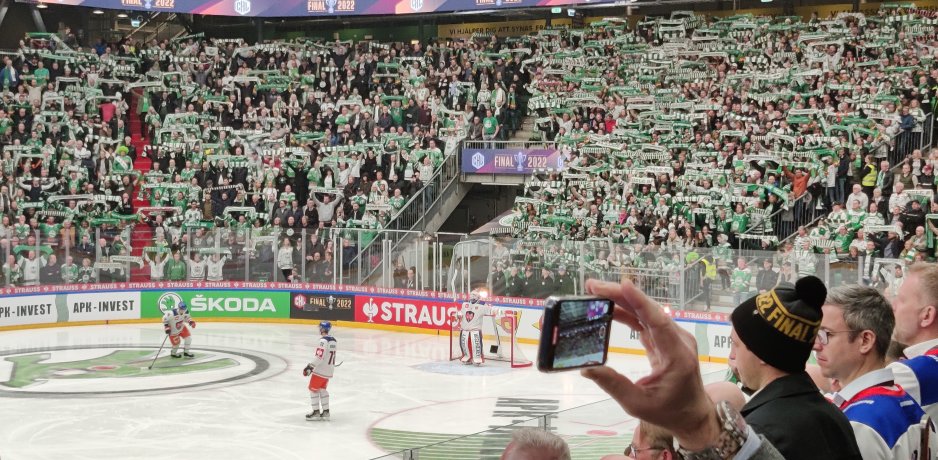 ​The IIHF released its annual attendance report on Tuesday, based on numbers reported by the clubs and submitted to their respective national leagues. Although it is annual, it is the first report since the 2019/20 season, as last season was logically skipped.
See the top 100 teams in Europe attendance-wise here, as reported by the IIHF, and then choose from the list of seasons on the right to compare with past seasons.
Although there was a 2020/21 hockey season, several leagues played reduced schedules and although many leagues had some paid attendance, this was often only at the beginning and end, with most of the games played either behind closed doors or with an extremely limited number of spectators.
After that experience, this past season was a significant step back towards normal although, as we can see by the numbers, that overall attendance was far from what we'd come to expect pre-pandemic.
There are a number of reasons for this. Firstly, and most significantly, many countries had capacity limits for large events over at least part of the season. Secondly, even when there were no such limits, entry was often restricted to spectators who could produce either proof of vaccination and/or a recent COVID-negative test. Thirdly, many people who could have otherwise attended simply didn't feel comfortable doing so.
In addition to rankings of teams, the IIHF also compared leagues in its report. When comparing attendances of teams and leagues, one must keep in mind the different levels of restrictions in various jurisdictions.
Despite a significant drop from attendance numbers it usually boasts, SC Bern still produced a healthy total that almost any other club would love to achieve at the best of times, with an average of 13 348 spectators per game. It is the 20th consecutive time that Bern has topped all European hockey clubs in the report.
With the Covid situation apparently headed in the right direction, there should be plenty of optimism for another big increase in attendance in 2022/23.