From DDR's Dynamo to showbiz Eisbären; by Peter Lee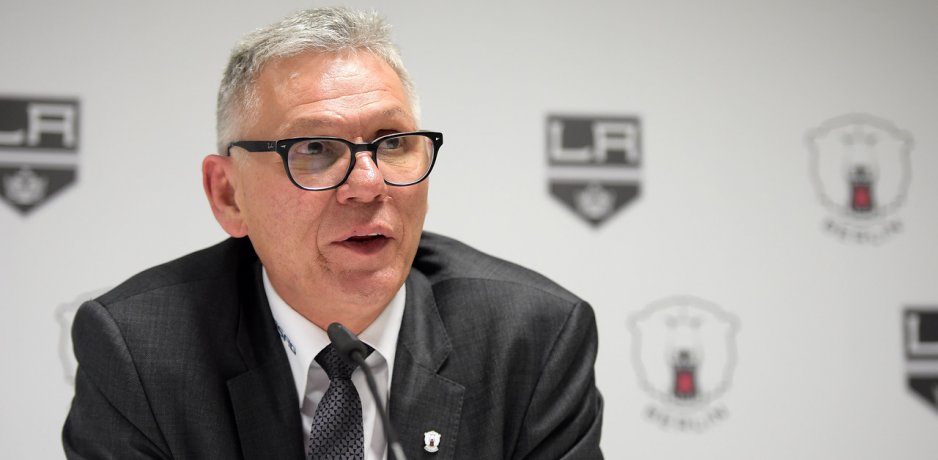 Eisbären Berlin is one of the most amazing stories in the history of European club hockey. The club's CEO Peter Lee – confirmed speaker at the 2019 E.H.C. Hockey Business Forum – will explain the club's development from near bankruptcy to a thriving sports & entertainment industry and how the club has preserved its unique soul.
The contrasts behind what today is the seven-time DEL champion Eisbären Berlin and its predecessor Dynamo Berlin couldn't be bigger. Founded during the Stalinist era in the 1950s, Dynamo Berlin was the club of the East German "People's Police" (Deutsche Volkspolizei) and played for many years in what was called the smallest hockey league in the world, as the DDR's hockey championship consisted of two teams, Dynamo Berlin and Dynamo Weisswasser.
Everything changed in 1989 as the Berlin Wall was torn down, including that the state support to the clubs in the former East Germany. In order not to get linked to its dubious past, the club changed its name to Eisbären but the financial challenges continued and the club was close to bankruptcy in 1999 when U.S. entrepreneur Philip Anschutz stepped in via his Anschutz Entertainment Group.
The rest is history, as will be explained by Peter Lee, the England-born Canadian who was a 30-goal scorer in the National Hockey League, went on to have a 10-year career with Düsseldorf in the German league and who finally assumed GM duties at Eisbären Berlin, approximately at the same time as the club was saved by AEG.
Lee will explain what is behind the Eisbären Berlin's business model, the cooperation with AEG and the NHL Los Angeles Kings and how the club has managed to skillfully navigate through today's demands of professional sport with focus on revenue streams, corporate partnerships and at the same time keep the aura of the people's team with strong sentiments to the club's past.

Lee's presentation will be part of the 2019 E.H.C. Hockey Business Forum, which will take place just next to the Eisbären's home rink, the Mercedes Benz Arena.