Europe presents another dimension for young North Americans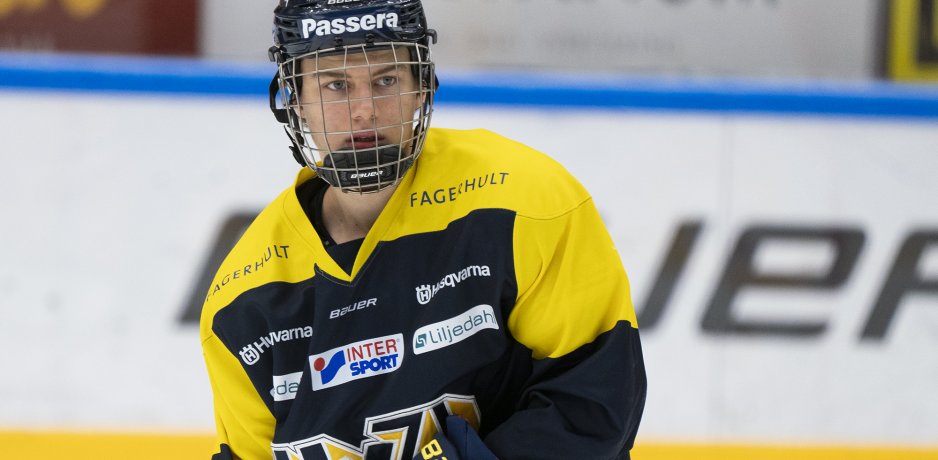 That some young and talented Canadian and American hockey players are joining European clubs this autumn cannot yet be described as a trend, as the transactions so far are related to the pandemic and the postponed start of many North American leagues. But players like Connor Bedard and Jack Drury can start a trend, as the European system has many advantages for players under development.
The pandemic has turned the hockey world up-side-down and one sometimes has to think twice whether we are still in the 2019-2020 season (like the NHL finals) or if 2020-2021 has started, and if so, then where and when.
In a normal case, the NHL training camps for the 2020-2021 season would have been underway while the Canadian junior leagues would have just started their season. Since many of the leagues are projected to start in December, and possibly even later, there are many players who are off and who have limited access to practices and competitive games.
Although Connor Bedard is at least three years away from playing in the NHL, the 15-year-old has moved to Jönköping to practice with the juniors of the SHL club HV71. The extremely gifted forward, who was granted exceptional player status and therefore is eligible to play in the Western Hockey League before turning 16, chose the Swedish club for the time being before his club, the Regina Pats, are able to start their training camp.
Bedard, who hopes to return to the Pats soon, is at HV71 just for practice and development purposes. For now, playing league games is not planned. Other, older, players have signed on to play, for as long as the North American leagues are on hold.

American Jack Drury, 20, from Harvard University (Carolina, 2018, 2nd round, #42 overall) will play with Växjö Lakers of the SHL, Oliver Wahlström is loaned by the NY Islanders to AIK Stockholm of the 2nd tier Allsvenskan, and Edmonton Oilers' Evan Bouchard joined Södertälje SK, also of the Allsvenskan.
The first exceptional young player of who took an opportunity to develop in Europe was Auston Matthews, when he left the US National Team Development Program at 17 to join the ZSC Lions Zurich of the Swiss League in 2015, prior to his draft year.
Matthews is such a talented player, that he would have become an NHL star regardless of which path he had taken in his last season before signing an NHL contract. But in retrospect, there is little doubt that the season in Zurich, and having Marc Crawford as a coach, was very good for his development.
Matthews was at that point already too good for his North American level, having put up 117 points in 60 games for the US National U18 Team in 2014/15. In Switzerland, Matthews had the opportunity to practice with and play against seasoned pros, something he could not have done in the US or Canada due to the different hockey structure there.
The 44-game regular-season schedule, with very limited travel in Switzerland, allowed Matthews to focus on practicing and polishing his fundamentals, but at the same time being under pressure to perform in a competitive league, with Europe's highest attendance, while playing for a club where losses are not taken lightly. Due to the different organization of pro clubs in Europe, Matthews was able to occasionally also practice with Zurich's U20 team.
It is not likely that Matthews, had he spent yet another season with the USNTP, would have been selected for Team USA at the IIHF World Championship. But since he proved that he could excel against professional players, Matthews was picked for the US Worlds team where he elevated his game and scored six goals and three assists in 10 games. In his rookie NHL season, Matthews scored 40 goals, added 29 assists for 69 points in 82 games.
Why Zurich and Matthews were such a good combo was that they benefitted from each other. Matthews found himself in an environment that was perfect for him at his stage of development (something which he could not have found back home) while at the same time being good enough to help the team to win. A perfect tradeoff.
With some players, although very young, it's a no-brainer. Matthews was 17, going on 18, so good that a coach like Crawford could give him an important role on a team that is under pressure to perform.
But not every player is a Matthews. Raphaël Lavoie, although a high 2nd rounder in the 2019 NHL draft, did not prove himself to be a front-line player on Swedish Rögle Angelholm and was released just as the SHL season was about to begin. In this case, the necessary tradeoff did not work. Rögle may have been a good place for Lavoie, but Rögle's coach can't justify a selection based on the player's and maybe Edmonton's needs. Under these circumstances, an import player must be good enough to help the team.
The situation is, of course, totally different for Bedard. He only wants to practice before the Pats open their season. But the superbly gifted forward is a beneficiary, not only of the excellent junior program at HV71, but also of the different system in Europe, where a pro team has the entire youth program within their structure, and in the same building.
Forget for a moment that Bedard belongs to the Regina Pats. This is an opportunity that could be presented to him or any other gifted player from Canada or the USA:
At HV71, Bedard starts to practice with the club's under-18 juniors, where he of course also can play. He is so advanced that he aside from the U18 program, also practices with the U20 team. This of course gives him yet another opportunity to improve.


After Christmas, if the club's SHL team has some injuries or players away on national team duty, Bedard could occasionally practice with the pro team. Logistically, there is no issue. All three locker rooms are in the same building at the Husqvarna Garden, equipped with four ice-sheets and other excellent training facilities like the "skills corner" to which players have free access 18:00 – 22:00.


Next year, at 16, Bedard would probably be a mainstay on the U20 junior team and start practicing regularly with the pros. Sometime in late fall he could make his pro debut in the SHL. No big deal, several Swedish future NHL stars played their first pro games at 16. He could still practice with the U20 juniors and play games in the U20 league, but slowly focus would shift to the pro team.


At 17, now we are talking 2022-2023 – if Bedard is as good as advertised and if he develops on schedule – he would be now fully integrated on HV71's SHL team, just like Matthews was in Zurich at the same age, in his pre-draft year. This opportunity – to grow within one organization, with no travel between junior and pro, and adapting the player's level to his talent and his performance – is a big advantage in the European development system.
This, as opposed to being limited to one junior team and one level for three consecutive years.
Photo: Johan Freijd, HV71.