BrainLit is Official BioCentric Lighting™ supplier of the E.H.C.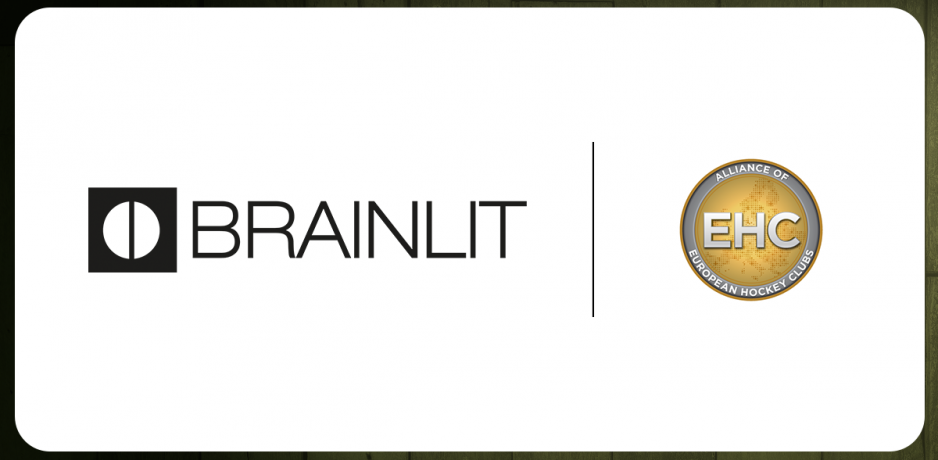 GOTHENBURG, Sweden (1 Feb 2022) – BrainLit and the Alliance of European Hockey Clubs (E.H.C.) today announced a multi-year partnership, naming BrainLit the Official BioCentric Lighting™ supplier of the E.H.C. Alliance.
The partnership will offer BrainLit an array of networking and exposure opportunities within the European club hockey community and preferred participation at the E.H.C. Hockey Business Forum, a must-attend international networking event and the best forum in Europe to attend for hockey clubs looking to grow their businesses.
With headquarters in Lund, Sweden, BrainLit is an industry pioneer in providing BioCentric Lighting™, which is a patented and advanced lighting system that simulates the important aspects of daylight to help individuals sustain a healthy circadian rhythm. BrainLit's BioCentric lighting can energize athletes by improving alertness, cognitive performance and sleep. BioCentric Lighting has many different application areas in sports facilities, such as locker rooms and work-out areas, where players and staff spend numerous hours away from daylight.

By simulating natural daylight in indoor facilities frequented daily by athletes, BrainLit contributes to improved sleep, which can help alleviate jetlag and improve performance through increased alertness and cognitive performance. In hockey, BrainLit's BioCentric Lighting is installed in the locker rooms and training facilities of Finnish pro clubs Tappara, Ilves (both Tampere), Jokerit Helsinki and Sweden's Malmö Redhawks of the SHL.

"There are few sports where the athletes spend as much time without natural daylight as in ice hockey. Virtually every day, they are in locker rooms or weight rooms," said Kalle Söderholm, Managing Director of BrainLit Sports. "Our BioCentric Lighting system effectively mimics the important aspects of daylight and creates a much-improved light environment for both athletes and staff. It improves their well-being, cognitive performance and recovery.
"As one of the E.H.C. Alliance's objectives is improving the performance and overall quality of European pro clubs, our expertise and technology match well with the profile and vision of the E.H.C."
"Partnering up with BrainLit Sports is fully in line with our strategy as their product is proven to assist hockey teams in creating an energizing environment where players spend so many hours every day," said E.H.C. Managing Director Szymon Szemberg.
"It becomes even more impressive as the BioCentric Lighting is also used by hospitals and offices where alertness, well-being and recovery are so vital. We are very excited to partner up with BrainLit who can offer this technology to hockey clubs and their arenas."
About Brainlit: Sweden-based company BrainLit, from Lund, has mastered the science of simulating the important aspects of daylight indoors for the health and wellbeing of people. The company was founded in 2012 by Tord Wingren, one of the inventors of Bluetooth technology. To date, the company has established BioCentric Lighting environments for customers with thousands of employees all over the world.
Web: www.brainlit.com | Twitter: @BrainLit_Global | Linkedin: BrainLit