Why Canada always wins in hockey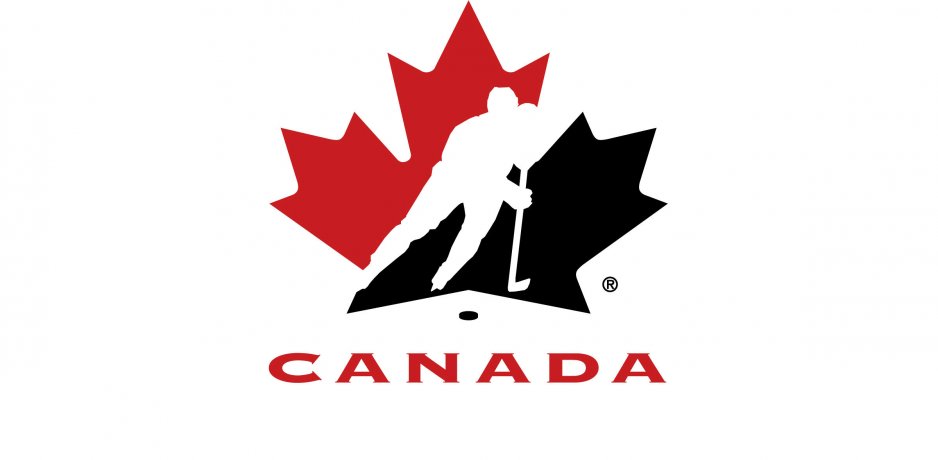 ​When Tyler Steenbergen scored with 1:40 left of the World Juniors' final vs Sweden to give Canada their 17th U20 gold, it was not coincidence or luck. It's what Canada has been doing in international hockey on all levels ever since Paul Henderson's famous goal in 1972. It is an intangible quality that no other hockey nations can match.
Long-time Canadian national team and IIHF Hall of Fame coach Dave King called it "the great Canadian equalizer". King went on: "Europeans may be more fluent skaters, more precise passers and more skilled puck handlers. This should really be enough to win easily against us. But then comes the great Canadian equalizer; grit, never-say-die, to overachieve and to find a way to score a goal at a critical time of the game."
But why Canada so regularly wins today in men's hockey is that they have managed to retain this very special Canadian quality and combined it with individual skill and tactical cleverness. If you disregard the pre-World War II days of international hockey (when Canada played hockey while the Europeans were still trying to figure out the difference between hockey and bandy), Canada has never been as superior in the men's game as they are today.
The current run includes two Olympic gold medals (2010, 2014), two World Championships (2015, 2016), the 2016 World Cup, the 2015 and now 2018 World Juniors. It is correct that Canada doesn't win everything every year. After all, other nations are serious about hockey too.
But this stretch – basically everything following the gold medal in the Vancouver Olympics – is the most impressive period that Canada has had during hockey's competitive era and the most superior in international hockey since the Soviet dominance. But that was a time with entirely different pre-conditions, and those days will never return.
There was a time when various Canadian national teams relied on the grit factor, more so than on skill and certainly more than on tactical prowess. It is still a mystery how the 1972 Team Canada could win against a more skilled and more disciplined Soviet team in the series which really was the advent of international hockey, but the record will always show Paul Henderson's winners in Game 7 with 2:06 left and in Game 8 with 34 seconds left.
We came later to understand that Henderson's goals were no coincidence and certainly no luck, but rather a result of a very special national hockey DNA. The list of spectacular Canadian game-winning goals, either in the dying minutes or in overtime, includes Darryl Sittler's in OT of the 1976 Canada Cup in the final vs. Czechoslovakia, Mike Bossy's in OT of the 1984 Canada Cup in the semi-final vs. the Soviet Union, Mario Lemieux's heroics in the 1987 Canada Cup final vs. the Soviet Union, the double-OT goal in Game 2 and the winner in Game 3 with 1:26 left, Theo Fleury's in double-OT goal vs Sweden in the 1996 World Cup semi-final, Vincent Lecavalier's OT goal vs the Czech Republic in the 2004 World Cup and, of course, Sidney Crosby's Olympic OT-winner vs. the USA in Vancouver 2010.
In the World Juniors you can list John Slaney's late winner in the deciding game vs. the USSR in 1991, Jonathan Toews' 2007 shoot-out magic in the semi-final vs. the USA, Matt Halischuk's OT-winner in the gold medal game vs. Sweden in 2008, Jordan Eberle's epic goal with five seconds left in the 2009 semi-final vs. Russia, and add now Steenbergen's goal to the list.
For good measure, let's throw in Anson Carter's OT-winner in the 2003 World Championships in Helsinki vs Sweden.
While no other hockey nation is even close to these clutch heroics, it should be noted that many of the wins fifteen, twenty or twenty-five years ago could be attributed to qualities that coach Dave King referred to as the "great Canadian equalizer", often combined with superior goaltending, such as Jimmy Waite's in the 1988 World Juniors when the Soviets outshot Canada 40-16 in Moscow, but still lost 3-2 to an inferior Canadian team.
Sometime during this period (following the epic 1987 punch-out in Piešťany), the smart people at Hockey Canada realized that winning on attitude and goaltending alone was not sustainable. A different approach was adopted, mainly through Hockey Canada's Program of Excellence, where the emphasis was on fundamental, individual skill. Add to that mix coach Mike Babcock's tactical cunning – a spirit that very much hovers over any Team Canada – and you have a combination which is very difficult to defeat.
One should also note that while the Team Canadas of the 70s and 80s were frequently the most penalized in any international tournament, today's Canadian national teams are usually among the ones with the least penalty minutes.
And this triple threat – grit, skill, tactics – is what gives Canada this extra edge. Europeans know that they can play the skill game with Canada – they can certainly apply a tactical team approach that matches Canada's – but how do you dig down so deep so often that, on more or less a regular basis, you come up big when everything is on the line and score that huge goal at a clutch moment?
This is an intangible quality you can't teach. And this is the reason why Canada will always be the most feared opponent for their European rivals.