The rise of Europeans in the NHL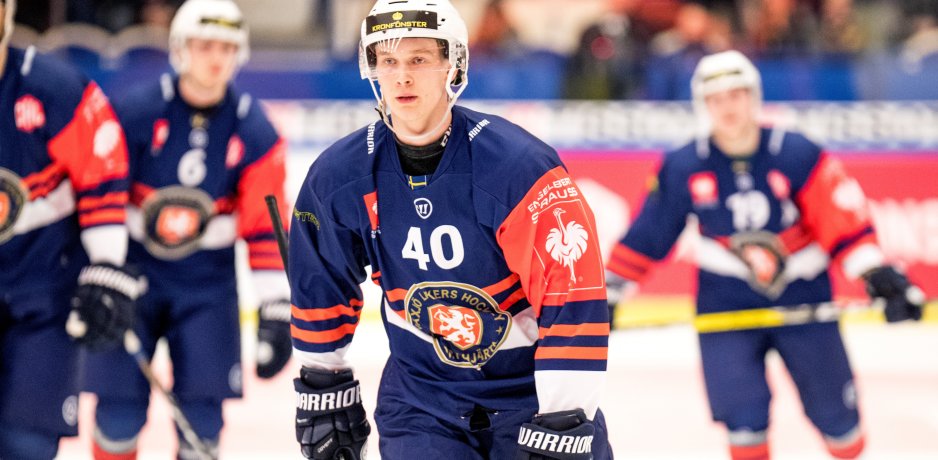 In-depth research by hockey historian Andrew Podnieks – exclusively conducted for eurohockeyclubs.com – shows that Europeans account for more than 30 percent of the NHL's elite core of players. And that 50 percent of all newcomers this season from the old continent, suggests an even greater European influence is on the way.
If we were all sitting in a living room in 1970 and someone asked the question, "How many Europeans have played in the NHL?" The answer would be very easy: two. Ulf Sterner and Jaroslav Jiřík. They were the only European-trained hockey players to make it to the NHL by the start of that decade. And although Sterner and Jiřík were great players in Europe, they had marginal impact as NHLers.
By January 1, 1980, that number was almost 50. By 1990, it had doubled to about 100. But by the turn of the century, more than 500 Europeans had gone on to play in the NHL.
Today, as we get ready to start the second decade of the 21st century, more than 1,300 Europeans have played in the NHL. In 1972-73, the only Euro in the league was Thommie Bergman in Detroit. In 2018-19, there were a staggering 278 Euros in a league of 999 players, some 27.8 percent coming from overseas.
When this is written, 99 Swedish players have played at least one game in the NHL this season, which is a new record for a European country. With several call-ups from the AHL waiting in the wings, the 100th Swedish player will make his NHL debut very likely before this calendar year is over.
More important, those Europeans are not coming to North America to play on the fourth line, to kill penalties, to sit at the end of the bench as backup goalie. Indeed, a detailed survey of the current season so far reveals that 26 percent of European defencemen are top-3 on their teams both for time on ice and for offensive scoring.
More incredibly, 34 percent of European forwards are "top-six" players in these two categories, indicating a larger contribution to their teams than the mere numbers of players in the league represent.
And who could have predicted even a decade ago that European goaltenders would dominate the crease as they are doing this current 2019-20 season? Fact: Of the 31 teams in the NHL, 12 have a European as their clear number-one goalie and four other teams split the duties evenly between a Euro and North American.
But perhaps the most impressive fact so far this season has to do with players who have made their NHL debuts in the first three months of this year. To date, there have been 72 newcomers to the league, and exactly half—36—are European. That suggests an even greater European influence is on the way.
Interestingly, the difference in team-by-team lists of players' ice time and their point production is negligible, meaning that the more ice time a player gets, the more likely he is going to contribute to the team's offence. And, of course, the reverse is equally true. The more a player helps his team score, the more ice time he'll get.
Among the 31 teams, there is a wide variance in contributions made by Europeans. For instance, the surging Buffalo Sabres' top three defencemen are all European—Rasmus Ristolainen, Henri Jokiharju, and Rasmus Dahlin. The same can be said for Dallas, where their top d-men are Miro Heiskanen, Esa Lindell, and John Klingberg. St. Louis's top three blueliners, by contrast, are all Canadian—Jay Bouwmeester, Colton Parayko, and Alex Pietrangelo.
The clearer contribution by Europeans is up front, however. Many teams have three or four players in their top six. Carolina, for instance, relies heavily on three Finns—Sebastian Aho, Teuvo Teravainen, and Erik Haula, as well as Russian Andrei Svechnkiov and Swiss Nino Niederreiter.
Washington's top six includes four Euros from three countries, starting with Russians Alex Ovechkin and Yevgeni Kuznetsov alongside Swede Nicklas Bäckström and Dane Lars Eller. The Rangers also have four in their top six (Mika Zibanejad, Artemi Panarin, Pavel Buchnevich, Jesper Fast).
In all, only two teams—St. Louis and the New York Islanders—have no Euros among their top-three defencemen and top-six forwards. And only one team—Ottawa—is without a single Euro in their top-six forwards.
If there is a weakness among top European players in the league, it is on the blueline. There are currently nine teams without a top-three Euro blueliner, a clear indication that while forwards and goalies are dominant among all nationalities at their positions the defencemen are just holding their own (i.e, about a quarter of NHLers are European, and about a quarter are top-three defencemen). Even still, that total remains impressive.
Looking at every NHL team's top nine players (three defencemen, six forwards), four teams have six Europeans on their list—Buffalo, Carolina, Dallas, and Nashville—and two teams have five—New York Rangers and Washington.
The final consideration is how this strong European contingent compares to Canada and the United States directly, and the results are favourable to the Euros. For time on ice, top-three defencemen, Canada has 39, the United States 30, and Europe 24. For top-six forwards, time on ice, Canada leads with 76 of 186 players (six players on 31 teams), while Europe is second with 62 and the U.S. with 48.
In terms of scoring, the numbers are equally flattering to Europe. Canadian top-three defencemen team-by-team lead with 42 players on the list, followed by the U.S. with 26 and Europe right behind with 25. And for top-six forwards, Canada has 76, Europe not far behind with 63, and the U.S. trailing significantly with 47.
The summary? Europe is the second-most important provider of talent to the NHL, and the numbers appear to be growing. Not bad at all when you consider that 50 years ago the entire history of European content in the NHL could be summarized in two names.
Photo: Elias Pettersson, shown here playing for the Växjö Lakers, is one of the biggest European stars in the NHL. (Lars Nilsson / Frilansfotoigarferna)