The first E.H.C. Award winners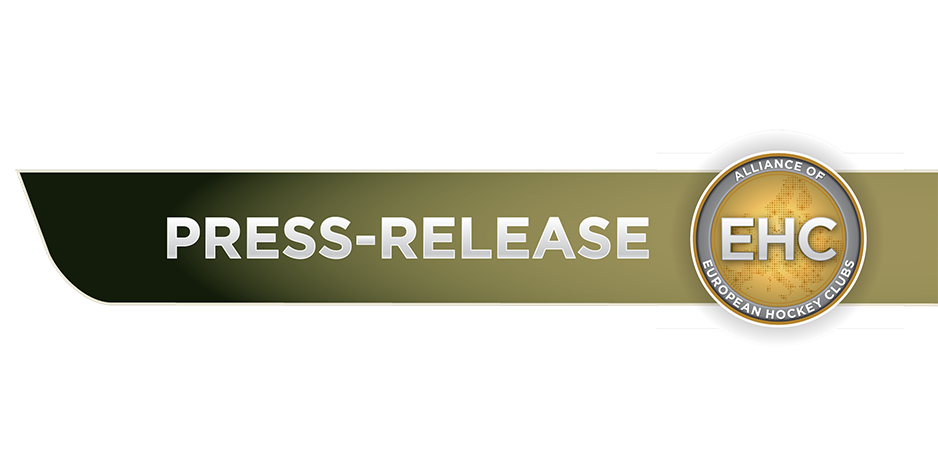 PRAGUE, Czech Republic – The Alliance of European Hockey Clubs (E.H.C.) held its first Fenix Outdoor European Hockey Awards ceremony on Tuesday in Prague, Czech Republic.
The winners in the three categories were:
Fjällräven Young Player of the Year
Kirill Kaprizov (Salavat Yulayev Ufa, RUS)
The 20-year-old winger from Novokuznetsk, Russia had an outstanding season with his KHL club Salavat Yulayev Ufa and with the Russian national junior team, as well as establishing himself on Russia's senior men's team at the end of the season. Kaprizov set a new KHL record for rookies with 20 goals and 22 assists in 49 games with Salavat. The swift Russian was the main individual attraction at the 2017 IIHF World Juniors in Canada, where he was named tournament Best Forward and elected to the tournament All Star Team while leading the World Juniors in goals (9) and points (12). Kaprizov was signed by CSKA Moscow during the off-season.
The other nominees in this category were:
Joel Eriksson Ek (Färjestad Karlstad, SWE) – has scored at every level, club & national team, dominant at 20
Dominik Kubalík (HC Plzeň, CZE) – 48 pts in 51 GP in Czech league, 6 pts in 6 GP in Champions HL
Oskar Lindblom (Brynäs Gävle, SWE) – among SHL leaders in G & Pts, made Team Sweden debut
Ilya Sorokin (CSKA Moscow, RUS) – Amazing 1.66 GAA, .929 SVS% in KHL, soon Russia's #1 goalie?

Globetrotter Coach of the Year
Roger Rönnberg (Frölunda Gothenburg, SWE)
In his fourth season with the Frölunda Indians, Rönnberg led his team to its third consecutive Champions Hockey League Final and second consecutive win. After losing the 2015 Final to SHL rival Luleå, Rönnberg's relentless dedication to international hockey showed in the 2016 CHL Final victory vs. Finland's Kärpät Oulu (2-1). Rönnberg became an early favourite for the Coach of the Year Award when he once again led the Gothenburg club to yet another European crown, this time by defeating Sparta Prague (CZE) 4-3 in dramatic overtime. Rönnberg has earned much praise for his way of developing young players.

The other nominees in this category were:
Pavel Gross (Grizzlys Wolfsburg, GER) – Against odds, leads his club 2nd consecutive DEL final
Kari Jalonen (SC Bern, SUI) – Has led Bern to first back-to-back titles in NLA in 16 years
Filip Pešán (Bílí Tygři Liberec, CZE) – Instilled a winning culture, turned club into a national force
Jussi Tapola (Tappara Tampere, FIN) – Finland's 2016 Coach of the Year, had another huge season

Hanwag Club of the Year
Frölunda Gothenburg (SHL, SWE)
Few clubs can enjoy three heavy titles within 12 months. After winning the Champions Hockey League in February 2016, Frölunda took its first Swedish Hockey League title under coach Rönnberg in April 2016 and in February 2017 repeated the European success with the second consecutive CHL title. One has to go back to the late '80s and the famous CSKA Moscow to find a club with similar European impact. During the past season, Frölunda put 30 players on various European national teams, 23 on junior national teams (U16-U20) and 10 on senior national teams.
The other nominees in this category were:
Cardiff Devils (EIHL, GBR) – First national title in 20 years + Cup title; goes to Champions HL
SC Bern (NLA, SUI) – From 8th to 1st in NLA, for 16th straight year best Euro attendance, over 16,000
Tappara Tampere (Liiga, FIN) – Dominated like in 70-80s glory days, win regular season + title
Vienna Capitals (EBEL, AUT) – Complete dominance, regular season win & 12-0 run in playoffs
The nominations were determined by a group of selected hockey experts from eight European countries. For the Fjällräven Young Player of the Year Award, professional scouts from Europe were included in the voting process. To be eligible for the Young Player of the Year Award, the player must have been under 22 years of age as of 15 September 2016.