Storhamar wins 7th Norwegian title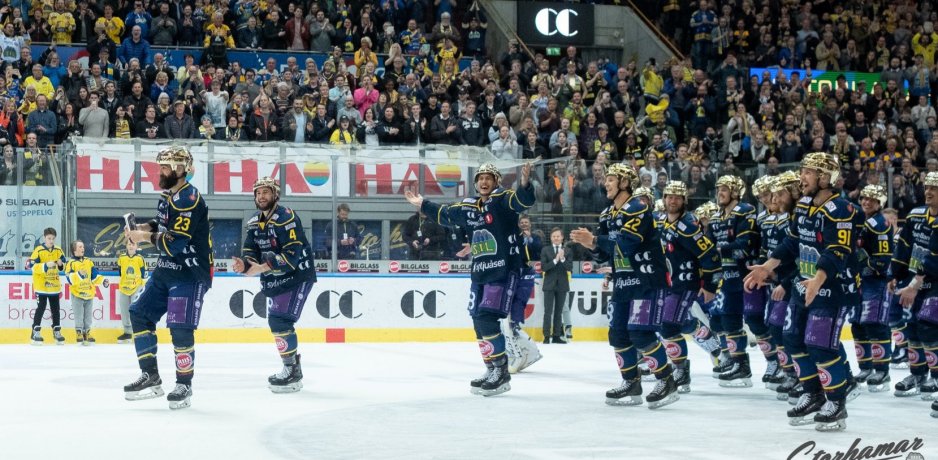 Storhamar Hamar won its seventh Norwegian title, and first in a decade, after defeating local rival Lillehammer IF four games to one in the Get-ligaen finals, which finished on Wednesday night with a 4-2 win on home ice.
Storhamar's win capped off a dream season, in which they comfortably finished first in the regular season with 103 points in 45 games – 15 ahead of their nearest challengers – and then won 12 of 14 games in the playoffs. It also ended the Stavanger Oilers' reign of six straight national championships.
"We are thrilled to bring the cup back to Hamar after 10 years, and concluding a successful season which ended with 'the double'," said club chairman Njål Berge. "I want to thank the players, coaches, staff and all our fans for their hard work. We have had a great group of players here this year, and now we are looking forward to next season!"
The team was led offensively by 30-year-old winger Joakim Jensen with 47 regular-season points, as well as by 28-year-old Canadian defenceman Kodie Curran, who had 44 points in 38 regular-season games and then an amazing 29 points in 14 playoff games. Late-season acquisition Jacob Berglund was also a force in the playoffs with 26 points, and their rock all season was goaltender Oskar Östlund, who played in 48 of the team's 59 games.
Along with winning the Get-ligaen championship comes with a berth in next season's Champions Hockey League. Storhamar previously qualified for the European club championship in 2015-16 after a second-place finish domestically and surprised many people by winning five of their first six games against Sparta Praha, Genève-Servette HC and Red Bull Salzburg to reach the Round of 16, where they finally fell to TPS Turku after a tough battle.
"We're happy to be back," Berge said about the CHL, adding that his club is "looking forward to welcoming the European hockey family back to a probably sold-out CC amfi. Our last trip to the CHL was something for the memory books, and we look forward to making new headlines. Looking forward to the Draw, and hoping for some nice teams and towns, so the fans can travel as well."
Photo: Storhamar Hockey Media