SportContract is the Official AI & Scouting Partner of the E.H.C.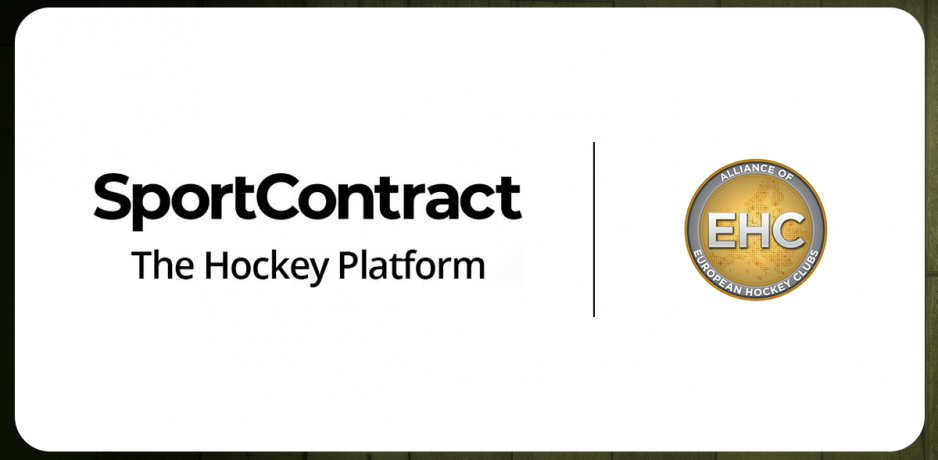 GOTHENBURG, Sweden – SportContract and the Alliance of European Hockey Clubs (E.H.C.) today announced a multi-year partnership, naming SportContract the Official AI and Scouting Partner of the E.H.C. Alliance.
The partnership will offer SportContract an array of networking and exposure opportunities within the European club hockey community and preferred participation at the E.H.C. Hockey Business Forum, a must-attend international networking event and the best forum in Europe to attend for hockey clubs looking to grow their businesses.
The Switzerland-based SportContract GmbH is an industry-leading company that provides video analytics and scouting platform for ice hockey clubs. SportContract enables club decision-makers, sport managers, coaching staff, players, scouts and agents to gain valuable insight and more time to focus on advancing the game.
"As working and building relationships with clubs is our objective, the Alliance of European Hockey Clubs has already for some years been a valuable partner to SportContract, in particular at the E.H.C. Hockey Business Forum. With this long-term partnership, we deepen our cooperation with the alliance and also demonstrate our commitment to club hockey," said Thorsten Apel, Owner and CEO at SportContract.
"We are very excited over this partnership as we understand the clubs' need for video scouting and analytics, especially during these times when there are so many limitations on travel and traditional scouting of players. SportContract delivers a product that many clubs are already using, find it invaluable, and more clubs will probably do so," said E.H.C. Managing Director Szymon Szemberg.
About SportContract GmbH: Founded in 2000 and based in, Zug, Switzerland. Authentic and rooted in hockey, SportContract keeps reinventing and developing technologies to improve professional sports analytics. By implementing real-life organizational departments into a modular and highly intuitive system structure, SportContract supports their partners in building their teams' success with a competitive advantage.
www.sportcontract.net | Instagram: @SportContract | Twitter: @SportContract | Linkedin: SportContract