Slovenia's HK SŽ Olimpija Ljubljana joins E.H.C. Alliance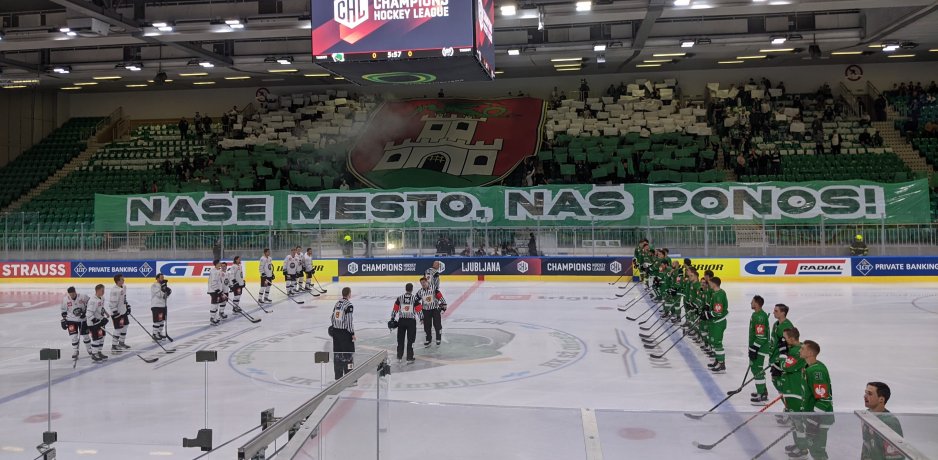 The Alliance of European Hockey Clubs is pleased to welcome its first member from Slovenia: HK SŽ Olimpija Ljubljana. This raises the total number of clubs in the Alliance to 97 and the number of countries represented to 15.
HK SŽ Olimpija Ljubljana plays in the Austrian-based multi-national ICE Hockey League and is the eighth member of that league to gain Alliance membership.
"At HK SŽ Olimpija we are proud to be a member of the E.H.C. Alliance," said club president Miha Butara. "With this membership, we gain access to new knowledge, experience and access to an impressive network of clubs and contacts. With this, our development will be stronger and faster."
"The E.H.C. Alliance is delighted to add HK SŽ Olimpija Ljubljana as our first club from Slovenia and the 97th club in total," said E.H.C. Managing Director Szymon Szemberg.
"It is very important for the development of European club hockey, that the educational and transfer-of-knowledge part of what the E.H.C. does also reaches countries like Slovenia, Great Britain, France, Italy, Hungary and Ukraine, where the E.H.C. has member clubs."
Although this club was only formed in 2004, the name Olimpija has a much older connection to Slovenian hockey and to the Austrian league. The name first appeared in connection to a Ljubljlana-based hockey club in 1962. That club originally began in 1928 under the name SK Ijrija and was the first ice hockey club in Yugoslavia. The club played in the Yugoslavian league from 1937 until 1991, in the Slovenian league from 1991 until 2007, and in what was then called the EBEL from 2007 until its unfortunate demise in 2017. Along the way, the club won 13 Yugoslav championships and 15 Slovenian titles.
HK SŽ Olimpija was formed as a farm club of HDD Olimpija and has played in the Slovenian league as well as other lower-tier multi-state leagues but turned professional after the demise of HDD and joined the ICE Hockey League in 2021. In maintaining continuity, the Olimpija hockey teams have played their home games at Tivoli Hall since the facility's opening in 1965. Tivoli Hall hosted the top tier of the IIHF World Championship in 1966 in lower tiers on numerous occasions, most recently last year's Divison 1 Group A.
HDD Olimpija retired the Ljubljana-native Tomaž Vnuk's number 24 when the longtime captain retired in 2010. Other notable players from the past included Slovene-Canadian and former NHLer Ed Kastellic and Slovene national team player and former NHLer Jan Muršak. HK SŽ Olimpija's current captain is Slovenian national team forward Žiga Pance.
This past season, HK SŽ Olimpija became the first Slovenian club to ever compete in the Champions Hockey League.
"For me as a fan of European hockey, Slovenia has always fascinated me as it's a small country, but which has always punched above its weight and stayed competitive despite limited means," said Szemberg. "We are really happy to get Olimpija onboard."
Photo: Pavel Kuba