Own a piece of Djurgården Hockey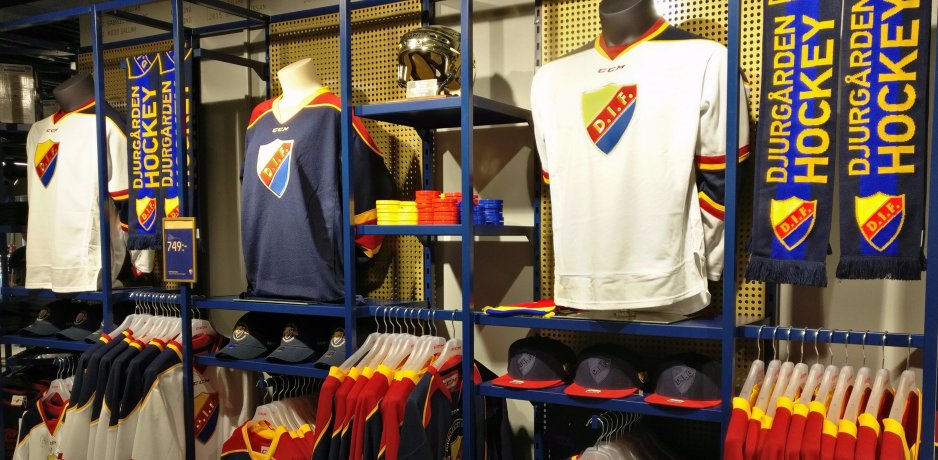 Do you want to own a piece of Sweden's most successful hockey club? This is your opportunity. Djurgården Hockey has announced a new "crowdfunding" share issue with the subscription opening on 12 October 2017. The Stockholm club aims to grow its capital by 23 million crowns (ca €2.4m) while attracting both small and bigger investors.
Djurgården is not only Sweden's most successful hockey club, but arguably also Sweden's strongest sports brand with teams both in Sweden's top hockey and football leagues, men and women.
Djurgården Hockey has 1 6national titles and last spring they added a 17th when the women's team won the Swedish championship. On top of that, Djurgården Hockey is a two-time European champion, having captured the European Cup in 1991 and 1992, then Europe's prime club hockey competition.
Known for its vocal and very passionate fan base, Djurgården has within its ranks had – and in many cases developed – some of Sweden's best players and iconic figures of Swedish hockey: Sven Tumba, Lasse Björn, Roland Stoltz, Anders Hedberg, Mats Waltin, Kent Nilsson, Håkan Södergren, Thomas Eriksson, Charles Berglund, Mats Sundin, Niklas Kronwall, Marcus Krüger and Gabriel Landeskog, just to name a few.
Several of Sweden's some 90 players in the NHL call Djurgården their maternal club or have graduated through its system.
Djurgården chairman Kaarel Lehiste calls this initiative as "crowdfunding share issue" or a "people's share".
"There has been a demand from our fans to be able to own a share of their club, so we designed this so regular fans can invest in Djurgården Hockey with a relatively modest sum," said Lehiste.
The smallest share can be had for 500 crowns (€52). The subscription will open on 12 October later this autumn.
So why is Djurgården doing this? CEO Jenny Silfverstrand explains: "After some challenging years, Djurgården is back as a solid competitor in the Swedish Hockey League, both when it comes to progress on the ice and financially. We have had three consecutive fiscal years with an operating profit. But now Djurgården feels that we are ready to take the next step and to become a challenger for titles."
Silfverstrand continues: "This share issue is a way to speed up the process and make our club even more financially solid. A stable economy is a precondition for growth and to take the club to next level, to become a true contender in every competition we enter."
As one of the 26 club owners in the Champions Hockey League, Djurgården aspires to become a giant in Europe as well, as the club was in the early '90s with two consecutive European titles. This ambition underlines the club's quick turnaround from being relegated to Sweden's second tier division from 2012 to 2014 to a club that has ambitions to regain its top spot both nationally as well as in Europe.
A neat feature in the share issue is a dividend program based on attendance.
There is two percent dividend if Djurgården's average attendance is in the 7000 – 7499 range, three percent at 7500 – 7699 and at 7700 – 8094 the dividend is four percent.
This, of course, is designed to serve as an incentive for fans to grow the return on your investment by also attending the games. Djurgården averaged 6989 fans at the 8094-capacity Hovet Arena last season.
The club plans to return to the Globe Arena once the building is rebuilt. The main new feature at the new Globe Arena is an adjustable roof design where the capacity can be tailored to anywhere between 8000 and 15000 spectators.