Official Event Partners of the 2023 E.H.C. Hockey Business Forum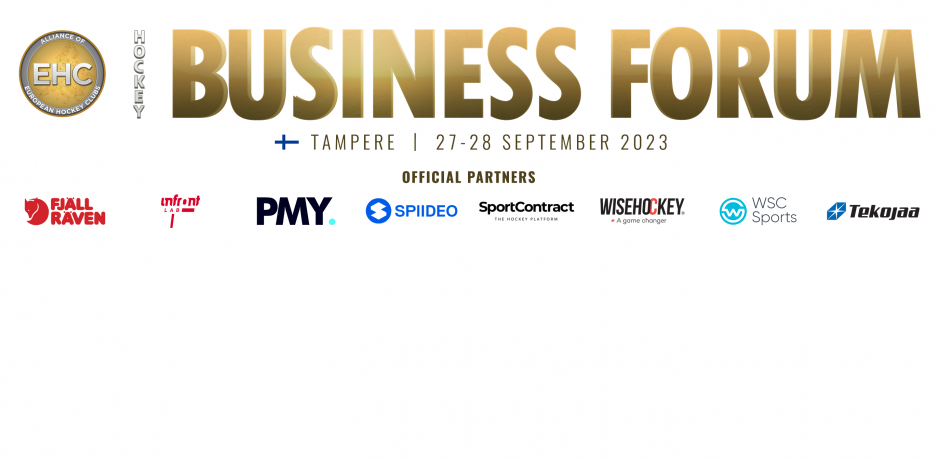 The following companies are the Official Event Partners & Trade Show Partners of the 2023 E.H.C. Hockey Business Forum in Tampere, Finland. The participants at the Forum will have the opportunity to meet, network and make business with these industrious companies.
Official Event Partner – Fjällräven

Hailing from the small town of Örnsköldsvik in Sweden, a place where mountains and forests meet the sea, Fjällräven is the outdoor clothing and equipment company that's committed to making nature more accessible. In true Swedish style, Fjällräven focuses on simplicity and practicality, and we have the utmost respect for the environment.
Fjällräven's core mission and driving force has always been, and always will be, to enable and inspire more people to spend time in nature. Fjällräven wants its products to help you feel secure and at home in the outdoors, now and in the future.

Fjällräven is part of Fenix Outdoor International AG together with the brands Tierra, Royal Robbins and Hanwag (development and production of outdoor gear and apparel) while Naturkompaniet (SWE), Partioaitta (FIN) and Globetrotter (GER) make up Fenix's retail division. Fenix Outdoor was founded in 2002, with Fjällräven founded in 1960 by Åke Nordin in Örnsköldsvik, Sweden. The iconic popularity of the Kånken rucksack has reached global proportions.

Fenix Outdoor is the main partner of the Alliance of European Hockey Clubs since 2015 and has the naming rights to three annual awards: Fjällräven Young Player of the Year, Globetrotter Coach of the Year and Hanwag Club of the Year.
For more information visit: https://www.fjallraven.com/uk/en-gb

Official Event Partner – Infront Lab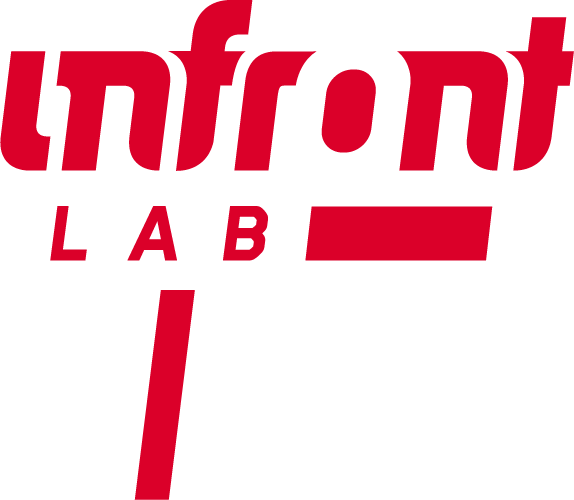 As the digital and technology division of Infront, Infront Lab offers full 360 support for rights owners and sports organisations to shape the future of sports by engaging fans and tackling the industry's biggest challenges.
Founded in 2018, Infront Lab has constructed a suite of products, services and partners to help rights holders in all aspects of the business: from content creation and management, workflows, data capture and analysis, strategic consulting and execution.
Located in the heart of Israel's tech capital and across the European sports landscape, Infront Lab has a front-row seat to the latest developments, cutting-edge technologies and the world's top sports organisations, allowing us to match the right technologies with the correct rights owners.
For more information visit: https://www.infront.sport/sports-technology.

Official Event Partner – PMY Group

PMY Group's current and recent clients include: the England and Wales Cricket Board, consecutive Olympic Organising Committees, 2020, 2024, 2028, Principality Stadium, Wimbledon, The Open Championship, UEFA, Fulham, Sport Lisboa e Benfica, Brighton & Hove Albion Football Club, SoFi Stadium, Allegiant Stadium, Mercedes Benz Stadium, T-Mobile Arena, UBS Arena, Madison Square Garden, Chase Centre Arena, New York Mets, New York City FC, US Tennis Association, Melbourne Olympic Park (Australian Open), Australian Turf Club, and Sydney Motorsport Park.

Official Event Partner – Spiideo

With headquarters in Malmö, Sweden and with some of the world's premier sports clubs, leagues and federations as customers, Spiideo is an industry leader in technology to provide AI automated video sports recording, analysis and streaming solutions in ice hockey, as well as in soccer, basketball, rugby, field hockey, handball, lacrosse and in individual sports.
Spiideo delivers astonishingly simple, powerful, and innovative solutions to the global sports community that shape the future of sports video production, analysis, and consumption.

With flexible camera systems for Ice Hockey, Spiideo cameras feature automatic recording, auto-follow, and virtual panorama technology that integrates directly with both Spiideo Perform and Spiideo Play.
Several NHL teams have installed multiple Spiideo cameras around the rink in their arena, to automatically capture every angle with panorama and AutoFollow™ together with drawing tools, for the most complete and powerful analysis possible.
By living in Spiideo, ice hockey teams are able to eliminate manual recording processes, analyze performances in a single platform, share footage from the cloud, and earn revenue through streaming.

Manually filming practices is a waste of time and money. With Spiideo's performance analysis and camera system installed in your arena/training field, video recording is always available for training sessions as well as matches. There is no longer a need for manual camera setups and handling, no camera operator, and no hassle with cables and video files. All you need is the easy-to-use app for iPad, iPhone and Apple Watch, or you can use a computer to access it via the web.
For more information visit: https://www.spiideo.com/hockey-video-analysis-software/
For a demo: https://www.youtube.com/watch?v=Wwc3Hs-Udo8

Official Event Partner – SportContract

Founded by former professional player Thorsten Apel in 2000, SportContract is Europe's leading and innovative analytic and scouting software provider for professional and elite youth hockey. Among SportContract's club partners are 45 members of the E.H.C. Alliance, as well as many teams in the National Hockey League.
SportContract is a leader of innovation in the world of hockey video & analytics, providing advanced Data & Analytics, Next Gen Video Editor, and Scouting & Player Development Systems all integrated – simple usage in a single platform.
SportContract has recently developed the most advanced Video Editor for Pre-Game Scouting, Post Game Video Analytics and Player Development available in hockey – Always accessible – real-time collaboration between coaches and players.
SportContract delivers a new way of thinking and problem-solving by making processes easier and analytical insights clearer.
As such, SportContract continues to grow, and is proud to be a leading partner and service provider for most major teams and leagues in European ice hockey.
For more information visit: https://sportcontract.net


Official Event Partner – Wisehockey

Wisehockey provides a real-time sports analytics platform that digitalizes the whole sports event. Our system is completely automated, sharing accurate statistics and automatically clipped videos to coaches, TV, betting, and other service partners in seconds. More than 50 arenas and several leagues have implemented the Wisehockey platform that enriches sports event entertainment in real-time every evening.
Our unique AI-based virtual game model creates a basis for a completely new level of sports analytics. With an 8K high-resolution wide-angle camera, you can automatically clip video events in the blink of an eye. Say goodbye to manual tagging and human error, as completely new digitalized services are emerging.
The fully automated Wisehockey platform can be used 24/7. Our performance statistics are for everybody from junior players to professionals. Wisehockey helps players and teams reach their full potential and brings undiscovered statistics into light in an easy-to-use and interactive visual format.
Wisehockey is a real-time sports analytics platform that utilizes Quuppa's accurate, power-efficient indoor positioning technology. It is developed by the Finnish high-tech company Bitwise Oy.
For more information visit: wisesport.com
For demo:https://youtu.be/35WJ-cyqSJ0

Official Event Partner – WSC Sports

WSC Sports automates the creation and distribution of highlights for over 250 leagues, clubs and broadcast partners across the globe, including the NBA, NHL, ESPN, YouTubeTV, IIHF, HockeyAllsvenskan, Red Bull Munich, Bundesliga and Serie A
Utilizing advanced AI and Machine Learning technologies WSC Sports' proprietary platform analyzes live sports broadcasts, identifies each and every event that occurs in a game, and in real-time creates and publishes customized short-form videos. This enables sports media rights owners to maximize the use of their content, creating new revenue streams and a personalized fan experience on every platform for every type of fan.
For more information visit: https://wsc-sports.com/

Official Event Partner – Tekojää

Founded in 1997, Suomen Tekojää Oy, is a family-owned company based in Parkano, Finland and provides comprehensive solutions for refrigeration, air handling, industrial cooling and heat pump systems. Tekojää produces and sells all products by themselves. Refrigeration and heating solutions are designed to be energy efficient using natural refrigerants.
The prefabricated equipment is designed to be installed in the plant room of the facilities or in the free-standing container on a turn-key basis. Tekojää provides services for the entire life cycle of the project - design, manufacturing, installation and maintenance.
The company's core competence areas are refrigeration system solutions for ice sports and industry facilities. With solid and proven experience, Tekojää also provides solutions for air handling, heating and building management systems.
Tekojää delivers its products to 25 countries and its equipment operates in more than 800 facilities. As for ice hockey, Tekojää offers design, production, installation and technology contracting for various kinds of ice rink projects. The company provides refrigeration equipment for projects ranging from small outdoor ice rinks to large-scale arenas. Apart from refrigeration equipment, Tekojää also offers clients cooling pipes, concrete slabs, dasher boards and air handling solutions when needed. Tekojää is the provider of the refrigeration system, heat pump and heat recovery to the Nokia Arena in Tampere (including the 2022 and 2023 IIHF World Championships) and also provided the same services to the Riga Arena, venue of the 2021 IIHF World Championship.
For more information visit: https://www.tekojaa.fi/en/
Trade Show Partner – Catapult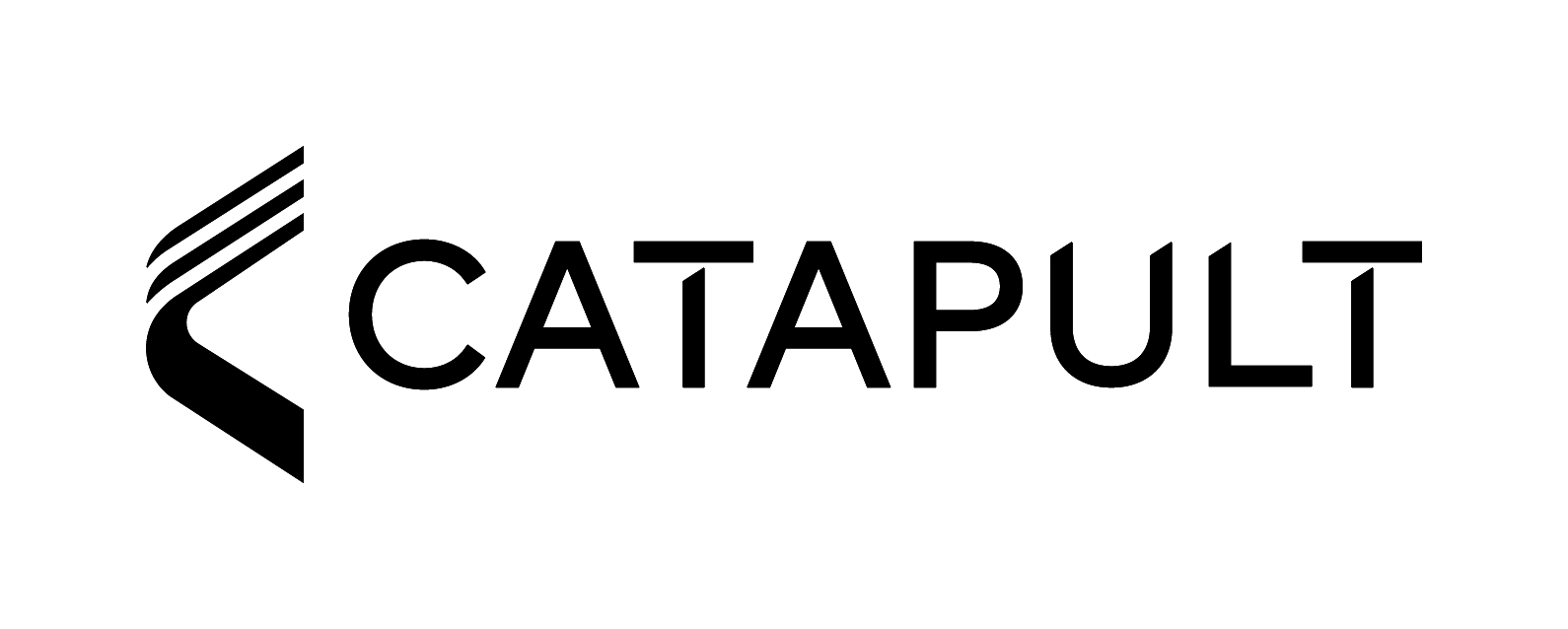 Catapult exists to unleash the potential of every athlete and team on earth. Operating at the intersection of sports science and analytics, Catapult products are designed to optimize performance, avoid injury, and quantify return to play.
Catapult solutions have been trusted by the best athletes on ice for more than two decades, our hockey-specific and position-specific metrics for athlete monitoring have been developed directly from the insights of the most elite hockey teams in the world.
Hockey teams will be able to capture, tag, and present multi-angle video and data live during games or practice using our Pro Video software - Focus. With Hub's cloud-based playlists and presentations, insights can be shared across department silos from any location and in real-time, including during games or between periods.
To learn more about Catapult and to inquire about accessing performance analytics for your team or athlete, visit us at https://www.catapult.com/sports/ice-hockey
Trade Show Partner – Sportlogiq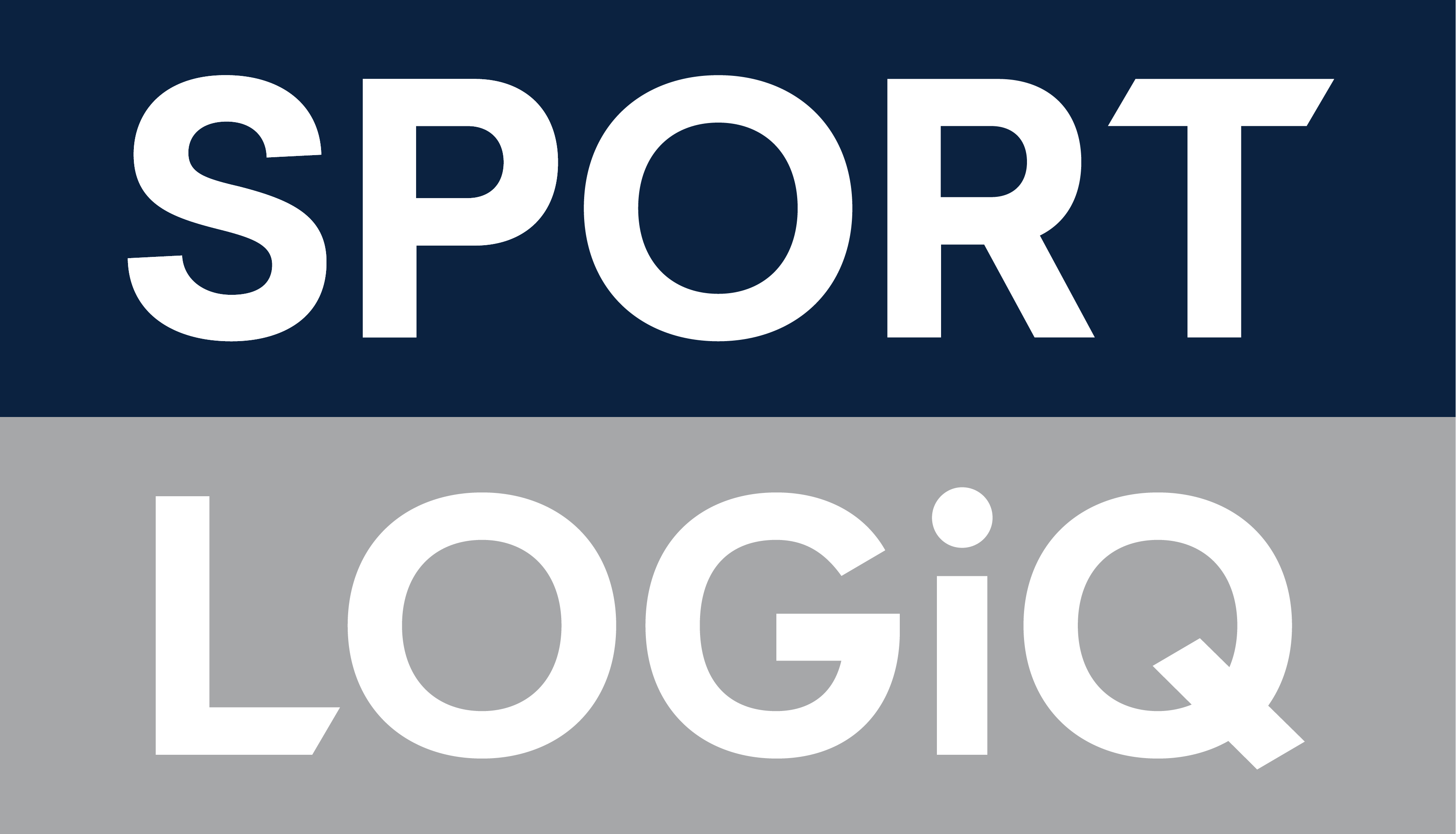 Sportlogiq employs patented AI technology to extract advanced data and insights from sports broadcast and tactical video feeds.

Sportlogiq's world-leading hockey analytics platform, iCE, provides teams with access to a massive library of contextual hockey analytics that are all linked to video. iCE also offers comprehensive tools to streamline coaching, scouting, player development, and data analysis, all in one platform.

Sportlogiq partners with 31 NHL teams and over 100 hockey teams across the world, and proudly serves as the official data provider of the Swedish Hockey League, Hockey Allsvenskan, the USHL, and PWHPA.

Sportlogiq's analytics are also used by major media outlets in Europe and North America to enhance hockey broadcasts with deeper insights and compelling graphics.

For more information visit: www.sportlogiq.com/hockey

Trade Show Partner – Stretch on Sense

Stretch On Sense are pioneers in the market, with active intelligence, and the platform, Hat-TriQ, Stretch On Sense are taking the game to the next level. Focused on empowering decision-makers with data.
Hat-TriQ is a unique analysis platform assisting elite teams with detailed player analysis, how the players play the game, how the players practice, and how the players think & feel, all gathered on one platform.
Hat-TriQ gives you detailed player and team analysis for your organization to make decisions based on true facts.
For more information visit: https://www.stretch.se/erbjudanden/hat-triq-taking-the-game-to-the-next-level/
Trade Show Partner – Ticketmaster

From the smallest clubs to the biggest tournaments and leagues, sports clients choose to work with Ticketmaster because we deliver exceptional experiences for fans. And the Alliance of European Hockey Clubs is no exception.
At Ticketmaster, we're renowned for our dedicated and passionate team of sports professionals, with knowledge and experience in the industry on a local and global scale.
We have the technology and the marketing reach to outperform and over-deliver. Through Ticketmaster, clients like the Alliance of European Hockey Clubs can transform their ticketing with state-of-the-art sports technology. Every client receives a bespoke and individualized service tailored to their needs so they can connect directly to fans.
For more information visit: ticketmastersport.com
Twitter: https://twitter.com/TMSportB2B
LinkedIn: https://www.linkedin.com/showcase/ticketmaster-sport
Trade Show Partner – Uplause

Uplause provides a cutting-edge fan engagement platform that leverages technology to create immersive and interactive experiences for audiences at live events, sports games, concerts, and other entertainment gatherings. With a focus on enhancing the connection between performers, teams, artists, and their fans, Uplause aims to elevate the overall event experience through innovative and dynamic engagement solutions.
Uplause's work has been on display for fans in over 25 countries with thousands live events. We have worked with FIFA, UEFA, NHL, NBA, NFL, NCAA, Premier League, Racing and many other sports and live entertainment properties.
Through its range of interactive tools and features, Uplause allows event organizers and hosts to actively involve the audience, turning passive spectators into active participants. This can include real-time voting, cheering, and interactive challenges, all facilitated through the use of mobile devices or other technological interfaces. By fostering this deeper level of engagement, Uplause contributes to a more memorable and captivating event atmosphere while also providing valuable insights into audience preferences and behaviors.
Uplause's fan engagement solutions not only entertain and captivate attendees but also offer event organizers the opportunity to create a stronger brand presence, forge emotional connections, and drive increased loyalty among their audience. By harnessing the power of technology to create shared experiences and amplify the excitement of live events, Uplause stands at the forefront of transforming traditional spectatorship into an active, participatory, and unforgettable engagement.
For more information visit: www.uplause.com.
Trade Show Partner – Vepe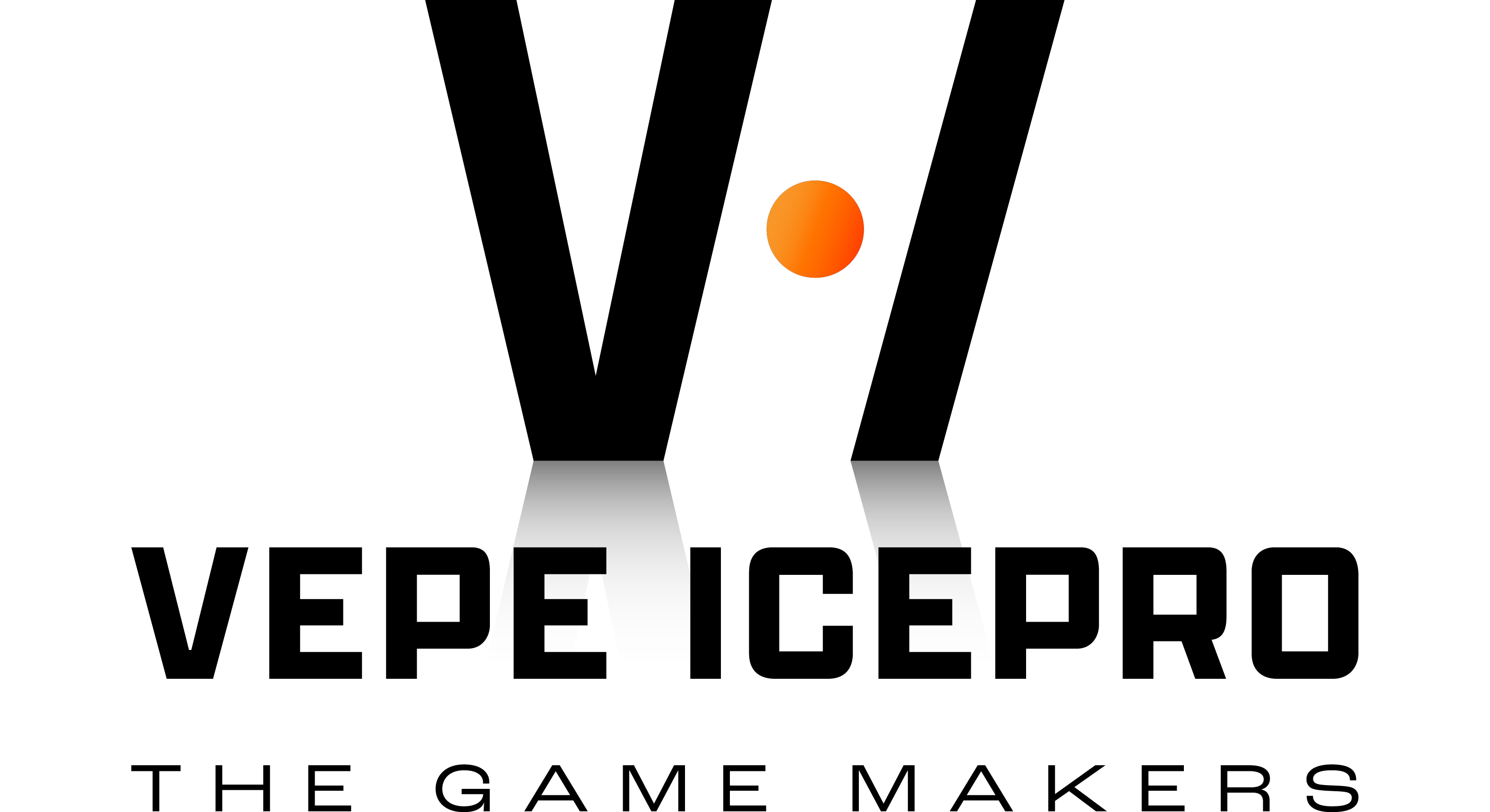 Revolutionary NextGen LED 360° boards structure has made it possible to mount LED displays next to the playing surface, guaranteeing the best optical properties and the best viewing experience in every seat of the house.
Once again, safety comes first: the design and development of LED 360° boards is based on a modern, flexible dasher board that is high-quality, user-friendly and always safe for players and other users.
Better entertainment - more revenues
Nextgen LED 360° is fully covered with LED panels which gives you great options for entertaining the fans and boosting your revenues. Nextgen LED 360° boards set the new standard for modern multipurpose arenas, leading the way into the future.
Because the game experience had to change
If you want to change something, it's best to do it yourself. Otherwise, everything will stay the same.
We are game builders and game changers. Since 1976, we have had a burning desire to make the game experience on the rink more meaningful, safer, and more engaging.
For players and audiences. Superfans and occasional visitors. Caretakers, shouters, and yawners. Everyone.
Step into the game of your dreams with us and let your emotions ignite. Let's play.
For more information visit: www.vepeicepro.com
Click here for the full Program and a list of Presentations and Confirmed Speakers at the 2023 E.H.C. Hockey Business Forum.