Official Event Partners of the 2021 E.H.C. Hockey Business Forum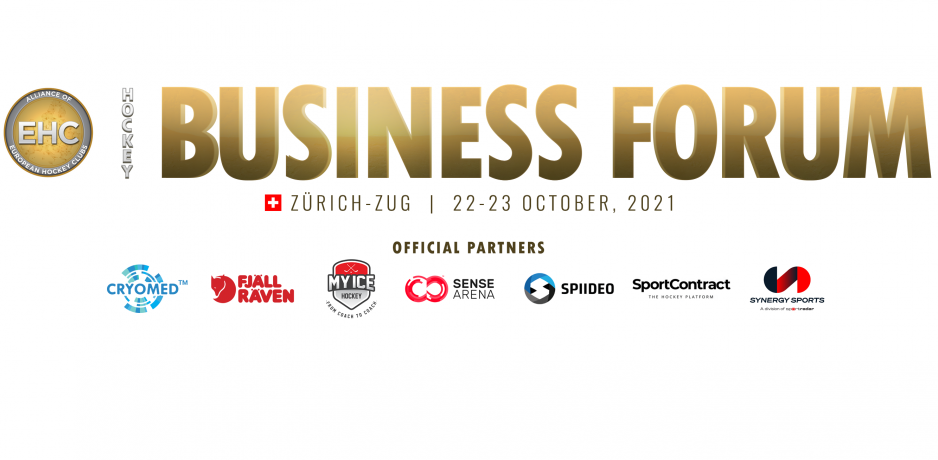 The following companies are the Official Event Partners & Trade Show Partners of the 2021 E.H.C. Hockey Business Forum. The participants at the Forum will have the opportunity to meet, network and make business with these industrious companies.
Official Event Partner – Cryomed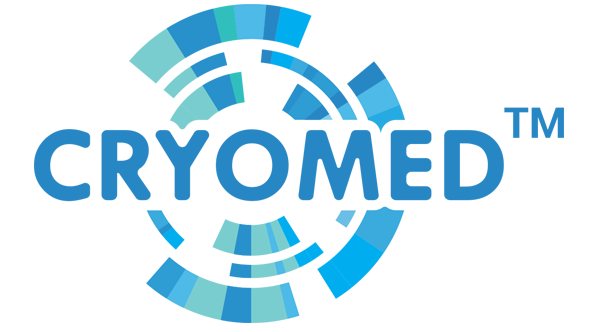 Cryomed has been producing Cryosaunas (also known as cryotherapy machines, cryotherapy systems, cryocapsules) since 2002. Back then, the company developed and released their first Cryosauna which quickly gained popularity around the world.
The Nové Zámky, Slovakia-based Cryomed is a global leader in manufacturing whole-body and local cryotherapy equipment serving various markets such as sports, healthcare, beauty, and wellness. Cryomed products are currently used in 71 countries around the world, and since February 2021, Cryomed are the Official Cryotherapy Provider of the E.H.C. Alliance.
In the context of ice hockey and other high-performance sports, the need for recovery (from fatigue or injuries) and prevention of injuries through cryotherapy, make Cryomed's products an indispensable part of any sport organization's therapy program.
For almost two decades, Cryomed has been continuously improving its products through innovation and cutting-edge technology. In 2011 Cryomed took a big step forward and created its first factory in the European Union. Since 2016, Cryomed started to produce a completely new model of Cryosaunas – Cryomed Pro with the brand name Cryomed.

Nowadays, Cryomed Pro is one of the best and most modern Cryosaunas worldwide. Around the world, all existing producers of Cryosaunas make use of the achievements of Cryomed Pro.
For more information visit: https://cryomedpro.com/cryomed-pro/

Official Event Partner – Fjällräven

Hailing from the small town of Örnsköldsvik in Sweden, a place where mountains and forest meet the sea, Fjällräven is the outdoor clothing and equipment company that's committed to making nature more accessible. In true Swedish style, Fjällräven focuses on simplicity and practicality, and we have the utmost respect for the environment.
Fjällräven's core mission and driving force has always been, and always will be, to enable and inspire more people to spend time in nature. Fjällräven wants their products to help you feel secure and at home in the outdoors, now and in the future.

Fjällräven is part of Fenix Outdoor International AG together with the brands Tierra, Primus, Brunton, Royal Robbins and Hanwag (development and production of outdoor gear and apparel) while Naturkompaniet (SWE), Partioaitta (FIN) and Globetrotter (GER) make up Fenix's retail division. Fenix Outdoor was founded in 2002, with Fjällräven founded in 1960 by Åke Nordin in Örnsköldsvik, Sweden. The iconic popularity of the Kånken rucksack has reached global proportions.

Fenix Outdoor is the main partner of the Alliance of European Hockey Clubs since 2015 and has the naming rights to three annual awards: Fjällräven Young Player of the Year, Globetrotter Coach of the Year and Hanwag Club of the Year.
For more info: https://www.fjallraven.com/uk/en-gb

Official Event Partner – My Ice Hockey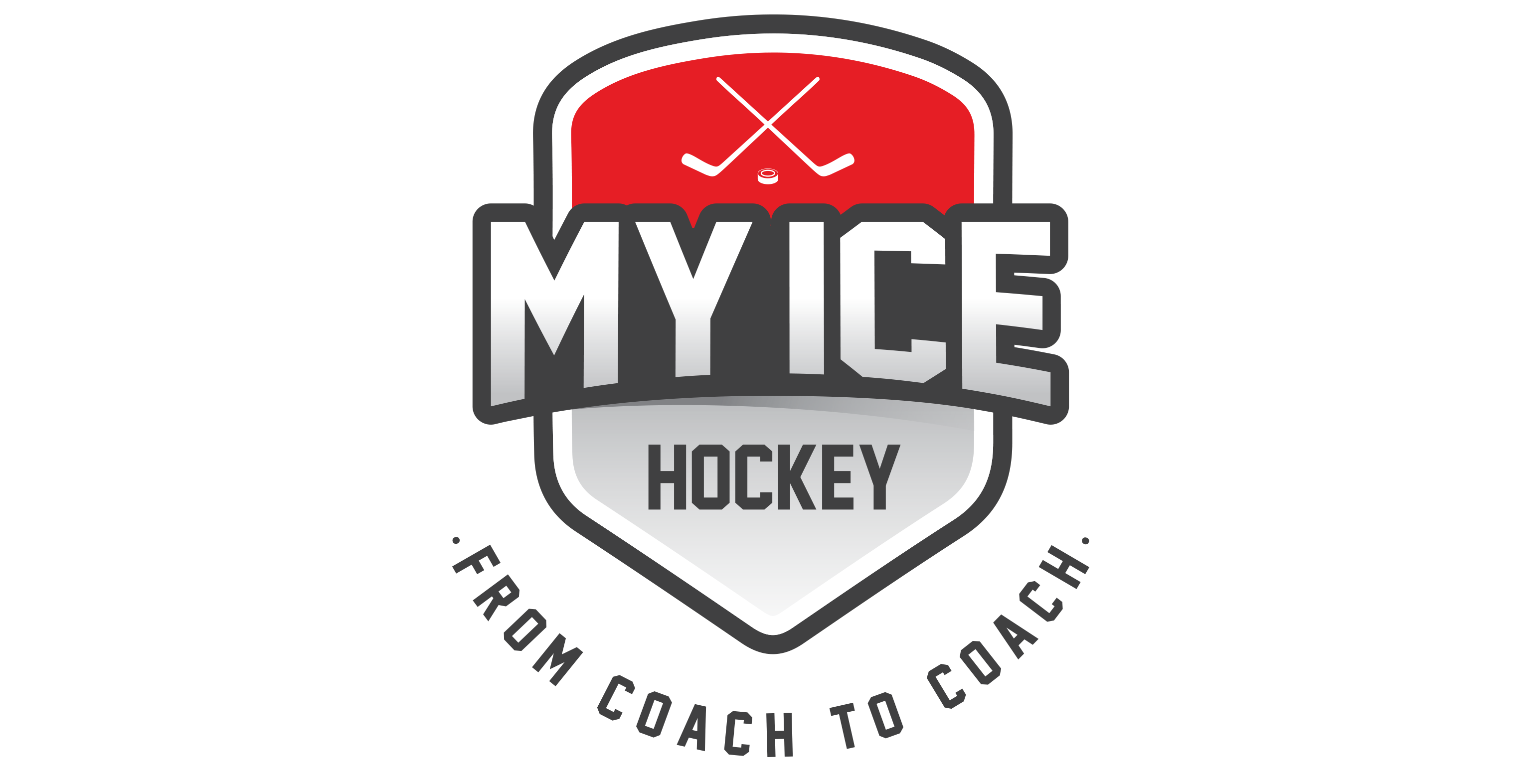 My Ice Hockey is the leading ice hockey athlete and team management system, for the season, practice and game planning. Several hockey clubs use My Ice Hockey consistently throughout all levels of their organization, which allows the coaching staff and management to follow the development of their players throughout their time with the club.
Aside from My Ice Hockey making it possible to access your team and player file anytime and anywhere, the application gives you access to well over 1500 drills, and the possibility to upload your own. It is the optimal tool for planning your training sessions, player management and monitoring as well as for statistics, tests and evaluations. With all your team and player dossiers in one place, My Ice Hockey becomes a huge time saver.

With the My Ice Hockey Academy function, the user will receive free live educational webinars, video tutorials, individual demos, refresher courses and relevant podcasts. It also increases interaction among coaches, staff, players and parents, thanks to the communication cockpit.

My Ice Hockey is a product from the Tiefenbrunnen, Zurich, Switzerland based Force8 Ltd, and its administration function comes in English, German, French and Italian.
For more information visit: https://myice.hockey/en/#home
For demo: https://www.youtube.com/watch?v=2UbOutsj6_4

Official Event Partner – SenseArena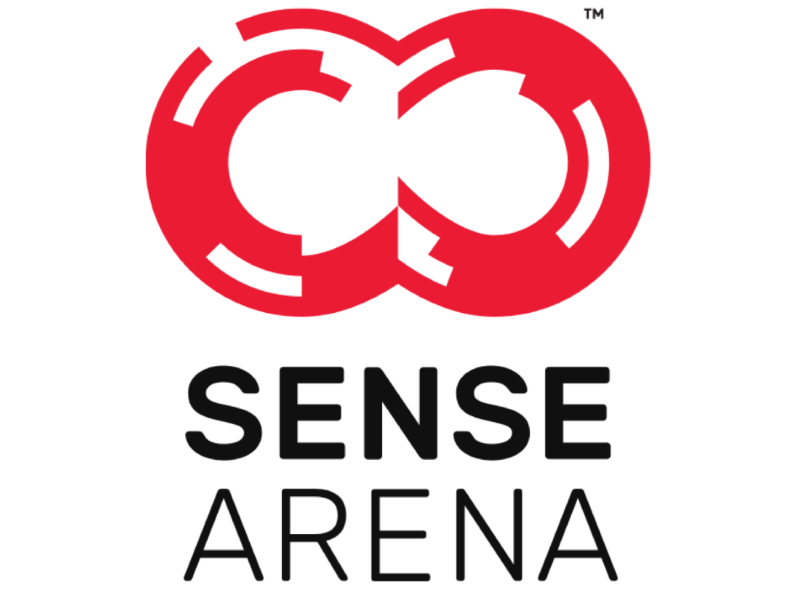 Sense Arena, a sports training company based in the Czech Republic with North American offices in Massachusetts and Ontario, offers a one-of-a-kind training platform for hockey players that works to improve their hockey sense and cognitive skills, which are crucial for optimal on-ice performance. With over 1,200 installations in 28 countries, Sense Arena is a world leader in VR hockey training, and its platform contains a module for skaters and a module for goalies, both configurable for all ages and levels.
The technology, based on Virtual Reality, is being developed in cooperation with top professionals and leaders in modern hockey development. Virtual Reality is quickly becoming an important part of regular training for all sorts of athletes looking to take their skills to another level, and Sense Arena's unique, powerful, and innovative tool is based on a new brain training concept, with drills that use proprietary algorithms to provide immediate performance feedback and recommendations.
The platform scores and measures improvement in cognitive skills, such as multiple object tracking, recognition, peripheral vision, time-movement anticipation, as well as in game skills – release time, creativity, looking for open lanes, and others. Sense Arena lets hockey players accelerate their training regimen, anywhere they are, giving them the chance to run thousands of reps in the most realistic environment possible, so they can be ready to perform at their absolute best when it truly matters.
In 2021, Sense Arena became the Official Cognitive Training Partner of the New Jersey Devils, Arizona Coyotes, and Los Angeles Kings. Many professional players and goalies, as well as other professional teams and organizations across North America and Europe, have been using the platform on a regular basis.
For more information visit: www.sensearena.com
Link to the Youtube video: https://youtube.com/playlist?list=PLEQGOoGa6vD9DtpbgKPGrvT1xE2fioxpz
Official Event Partner – Spiideo

With headquarters in Malmö, Sweden and with some of the world's premier sports clubs, leagues and federations as customers, Spiideo is an industry leader in technology to provide video sports recording, analysis and streaming solutions in ice hockey, as well as in soccer, basketball, rugby, field hockey, handball, lacrosse and in individual sports.

Spiideo delivers astonishingly simple, powerful, and innovative solutions to the global sports community that shape the future of sports video production, analysis, and consumption.

With flexible camera systems for Ice Hockey, Spiideo cameras feature automatic recording, auto-follow, and virtual panorama technology that integrates directly with both Spiideo Perform and Spiideo Play.

By living in Spiideo, sports organizations are able to eliminate manual recording processes, analyze the performance in a single platform, share footage from the cloud, and earn revenue through streaming.

Manually filming practices is a waste of time and money. With Spiideo's performance analysis and camera system installed in your arena/training field, video recording is always available for training sessions as well as matches. There is no longer a need for manual camera setups and handling, no camera operator, no hassle with cables and video files. All you need is the easy-to-use app for iPad, iPhone and Apple Watch or you can use a computer to access it via the web.
For more information: https://www.spiideo.com/
For demo: https://www.youtube.com/watch?v=Wwc3Hs-Udo8
Official Event Partner – SportContract


SportContract is an innovative, secure system for all stakeholders in professional hockey; leagues, federations, clubs, players, scouts, unions and agents.

With advanced video, enterprise scouting solutions and analytic tools, SportContract reforms the world of sport. The enhanced video system gives you access to an unlimited global video database and allows you to target any team, player or even specific plays.

Furthermore, the inventive SportContract transfer and network service enables general managers, sport directors, coaches and players with easy and secure communication and allows teams to issue trade or signing requests. Despite the wide range of precise functions, SportContract is easy and comfortable to handle. For good reasons, SportContract is a leading partner and service provider for many major teams and leagues in European ice hockey.

SportContract's objective is to support the hockey community by making processes easier, breaking up obsolete structures and bringing in new ideas and a different way of thinking. Among SportContract's club partners are 45 members of the E.H.C. Alliance.

For more info visit: https://sportcontract.net
Official Event Partner – Synergy Sports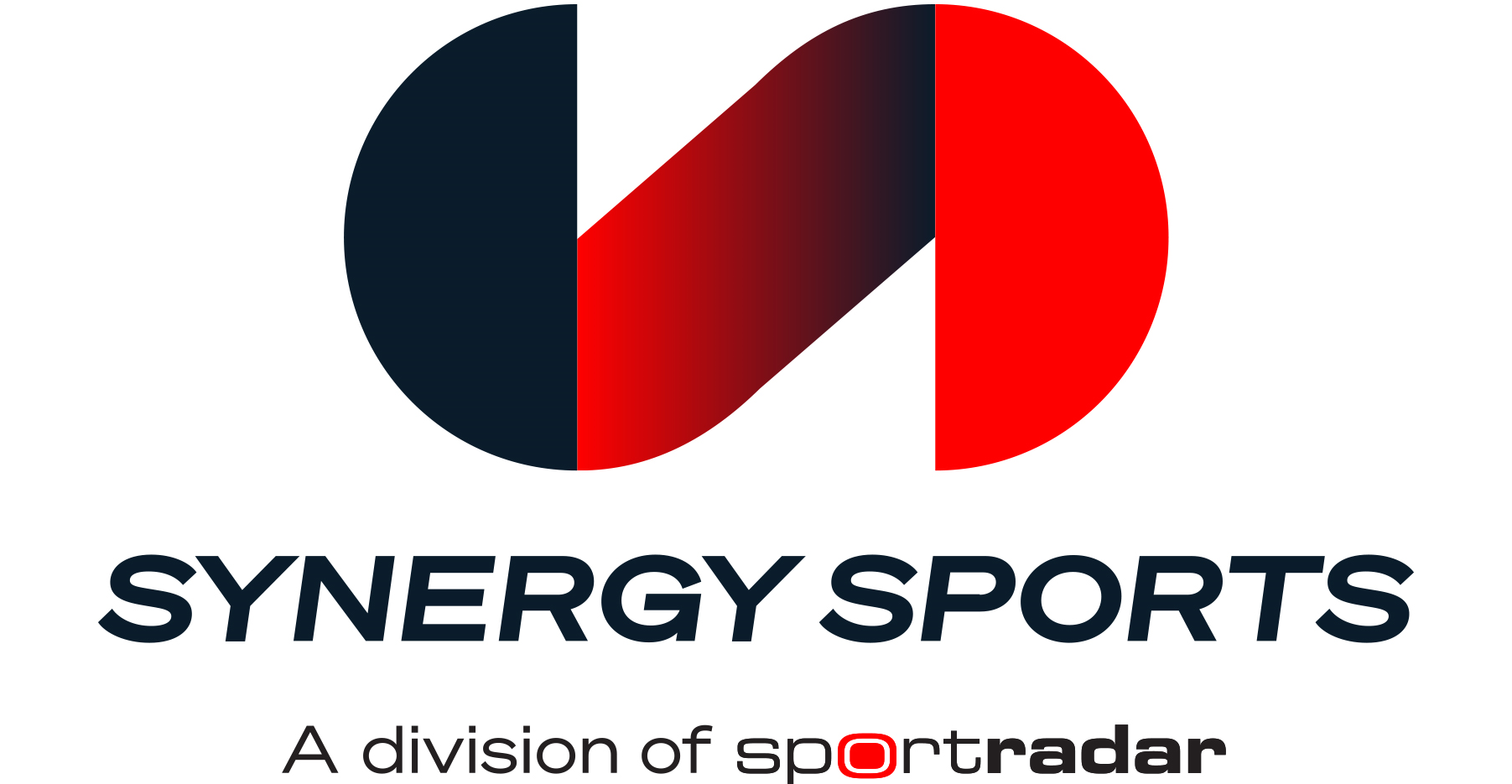 Synergy Sports, a division of Sportradar, is a pioneer in automated sports technology solutions and is recognized as a dominant global provider of data, analytics, coaching, and scouting tools for ice hockey, basketball and baseball. Synergy Sports delivers high-level statistics and analysis, all tied to video content, making scouting easier and more thorough than ever before. Synergy coaching technologies have become the source of truth for team preparation and scouting for every team in the NBA, MLB, and most professional leagues internationally in each respective sport. More recently, Synergy has expanded its services to the NHL and other top ice hockey leagues around the world.
In ice hockey, Synergy provides best-in-class coaching applications to drive team performance and a complete end-to-end production suite that can be implemented at the league, conference or federation level. Synergy Sports also brings its world-class cloud-based video and analytics system to NHL, college and international hockey.

Synergy Sports has built success on proprietary technology which links meaningful sports data and video clips to create visual statistics and analytics about players, teams and games, including hard-to-find and innovative metrics.

Patented "1-Click Video" links every stat to the supporting video, resulting in automatically-generated edits that once took coaches hours to create. Infinite sorting and filtering of statistics and video clips in real-time give coaches endless opportunities to discover the answers they need to build winning strategies. Adding in the editing solutions capabilities offers an unprecedented level of coverage for hockey organizations.
Synergy Automated Camera System is Synergy's video capture ecosystem, enabling teams, leagues, and federations to capture, produce, and distribute content through computer vision and AI-driven technology. This technology allows organizations to analyze practices and games in real-time while also reaching more fans than ever before with broadcast-quality production.
For more information, please visit www.synergysports.com/hockey.
Trade Show Partner – Infront X


Infront X specializes in helping sports, media, and entertainment organizations make deeper connections with their audiences through leading-edge technology, data-driven strategy, and impeccable design. Infront X are passionate about turning pain points into opportunities, creating next-generation fan engagement tools and empowering our brand partners to tell their story and inspire their fans.

Founded in New York in 2008, the journey started as OMNIGON, a digital consulting company with a focus on consumer loyalty, audience growth and digital content delivery. Acquired in 2016 by Infront, the name was updated to Infront X after combining the parent company's digital media solutions business and sports tech research and development unit into one digital offering.

Founded in 2003, Infront Sports is one of the few companies that offers everything a partner needs to be successful – innovative digital solutions, world-class event operations, international media rights distribution, sponsorship sales and activations and cutting-edge media production.

For more information please visit: https://www.infrontx.com/

Trade Show Partner – The Fan Group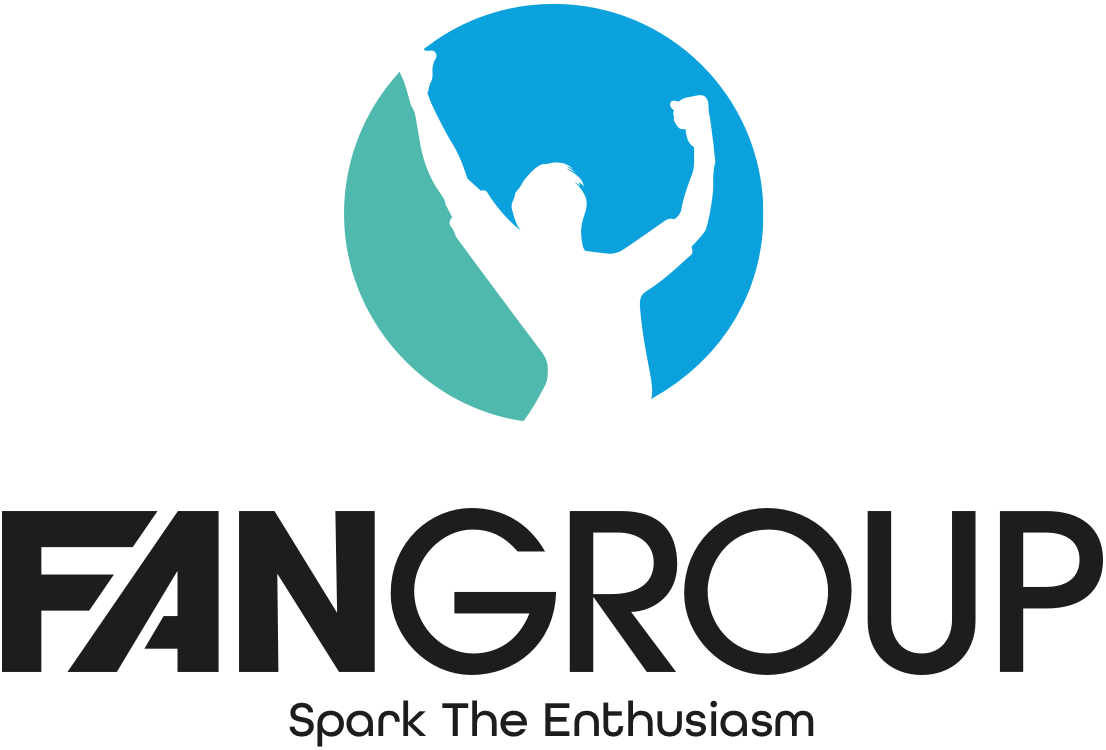 Founded in 2017 in Hamar, Norway, The Fan Group provides a digital platform, uniting content, commerce, and fan engagement for sports organizations. Consisting of a tight-knit group of people who are passionate about sport and IT, The Fan Group helps sports clubs, leagues and associations to embrace the challenge of digitalization.

As avid sports fans, athletes and tech enthusiasts, The Fan Group has recognized a clear gap in the digital fan-engagement market. While there are many digital solutions out on the market, they typically focus on one service within the world of fan engagement. This means that the current market is extremely fragmented, with sports organizations relying on a multitude of different providers to ensure a strong digital presence.

The Fan Group aims to prevent further fragmentation by integrating a number of features and services into one singular platform. In doing so, The Fan Group helps clubs, leagues and associations embrace the challenge of digitalization.

The Fan Group has created the first and only mobile ecosystem to unite all the sport organization's content; commerce and communications in one digital system. Its platforms allow the customers to increase exposure and engagement while creating new revenue streams.

For more info: https://fangroup.one/

Trade Show Partner – Wisehockey

Wisehockey provides a real-time sport analytics platform that digitalizes the whole sports event. Our system works completely automatically, sharing accurate statistics in seconds to coaches, TV, betting and other service partners. More than 50 arenas and several leagues have implemented the Wisehockey system that enables dozens of compelling entertainment solutions. Wisehockey is enriching events in real-time, every evening.

Our unique AI-based virtual game model creates a basis for a completely new level of sport analytics. With an 8K high-resolution wide-angle camera, you can automatically clip video events in the blink of an eye. No more manual tagging or human errors, as completely new digitalized services are emerging.
The fully automated Wisehockey system can be used 24/7. Our performance statistics are for everybody – junior players as well as professionals. Wisehockey helps players and teams to reach their full potential and brings undiscovered statistics into light in an easy-to-use and interactive visual format.
Wisehockey is a real-time sport analytics platform that utilizes Quuppa's accurate, power-efficient indoor positioning technology. It is developed by the Finnish high-tech company Bitwise Oy.
For more information visit www.wisehockey.com