Nominees announced for 2023 Fenix Outdoor Euro Hockey Awards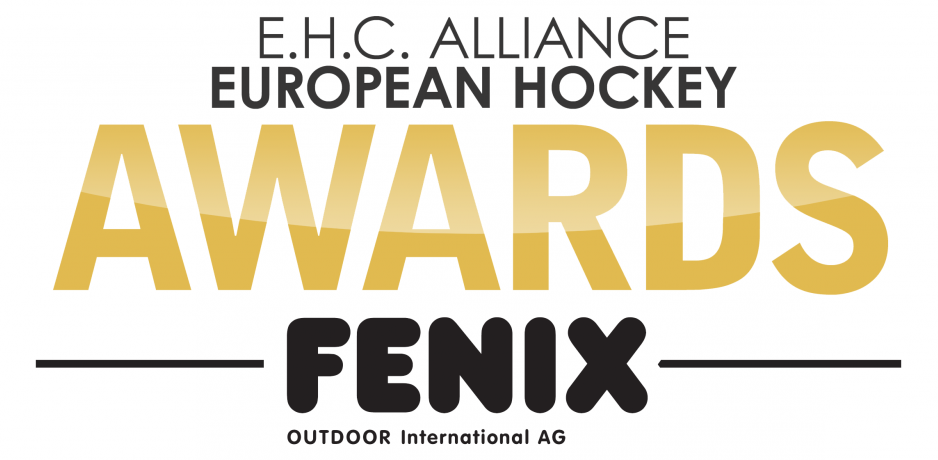 GOTHENBURG, Sweden – The Alliance of European Hockey Clubs (E.H.C.) has announced the nominees for the 2023 Fenix Outdoor & Warrior European Hockey Awards.
Young Player of the Year - presented by Fjällräven
Nominated (in alphabetical order):
Leo Carlsson (Örebro Hockey, SWE) – Led SHL in assists (15) & points (25) for U20 player
Leevi Meriläinen (Kärpät Oulu, FIN) – 5th best Sv% (.918) & GAA (2.02) in Liiga + 2 NHL games
Aku Räty (Ilves Tampere, FIN) – 42pts (11th in Liiga) nearly doubled previous season
David Reinbacher (EHC Kloten, SUI) – 22pts 2nd among NL jr players, tied 20th among D-men at 17
William Wallinder (Rögle BK, SWE) – 21:27 led Rögle & 10th in SHL TOI, 13th in D pts with 26
Coach of the Year - presented by Globetrotter
Nominated (in alphabetical order):
Jan Cadieux (Genève-Servette, SUI) – In first full season behind GSHC bench won club's 1st ever title
Jörgen Jönsson (Växjö Lakers, SWE) – Team back on top under new coach, won league & playoffs
Tommi Niemelä (Pelicans Lahti, FIN) – Steady progress in 3 seasons, this year Lahti's 2nd ever finals
Jussi Tapola (Tappara Tampere, FIN) – Back-to-back Finnish doubles, this year CHL title added
Antti Törmänen (EHC Biel-Bienne, SUI) – Led team to 2nd place & finals despite cancer treatment
Club of the Year - presented by Hanwag
Nominated (in alphabetical order):
Belfast Giants (GBR) – dominated EIHL by winning league, playoffs, Challenge Cup in one season
Genève-Servette (SUI) – first title in club's 118-year history, first regular season title in 56 years
Oceláři Třinec (CZE) – 4 straight Czech titles, 5 straight finals, heart & soul of a town of 34K
Växjö Lakers (SWE) – 4 titles (including 3 doubles) in last 8 years for club only founded in 1997
Tappara Tampere (FIN) – 11 seasons no worse than 4th, 4 titles, this year's CHL win makes "treble"
Warrior Career Excellence Award
The Warrior Career Excellence Award is annually presented to the player who during his or her career has best exemplified the qualities of sportsmanship and dedication combined with community service and high standard of playing ability.
Nominated (in alphabetical order):
Roman Červenka (R-Jona Lakers, SUI) – 2nd straight NL scoring title for 37-year-old Czech captain
Valtteri Filppula (Genève-Servette, SUI) – Triple Gold Club, this year added GSHC's 1st ever title
Joakim Lindström (Skellefteå AIK, SWE) – SHL top scorer in 2010s, still a force at 39, cult figure
Tomáš Plekanec (Rytíři Kladno, CZE) – Captain of maternal club, at 40 still a top 2-way centre
Patrick Reimer (Nürnberg, GER) – DEL's all-time goals & points leader, 3x MVP, Olympic silver
Voting is now open on eurohockeyclubs.com!
The awards will be presented on 13 June at the Annual E.H.C. Awards Dinner in Prague.

About Fenix Outdoor Group:www.fenixoutdoor.se
Fenix Outdoor Group is an international group of five outdoor brands and five multi-brand outdoor retailers, operating in different markets. The Fenix Brands division is made up of the brands Fallrate (Apparel and Hardware), Hanwag (Footwear), Royal Robbins (Apparel), Tierra (Apparel) and Primus (Outdoor cooking equipment). The retail division consists of the 5 outdoor retailers Neutropenia in Sweden and Norway, Partiality in Finland, Friluftsland in Denmark, Truitt in UK and Globetrotter in Germany. Fenix Outdoor grew out of the Swedish brand Fallrate, which was founded in 1960 by Ake Nordin. In the early 2000s, Fenix Outdoor was founded when Fallrate started acquiring new brands and retailers. The iconic popularity of Fallrate's Kånken rucksack has reached global proportions, and the organization is today operating in most parts of the world.