NHL's Los Angeles Kings become Associate Member of E.H.C. Alliance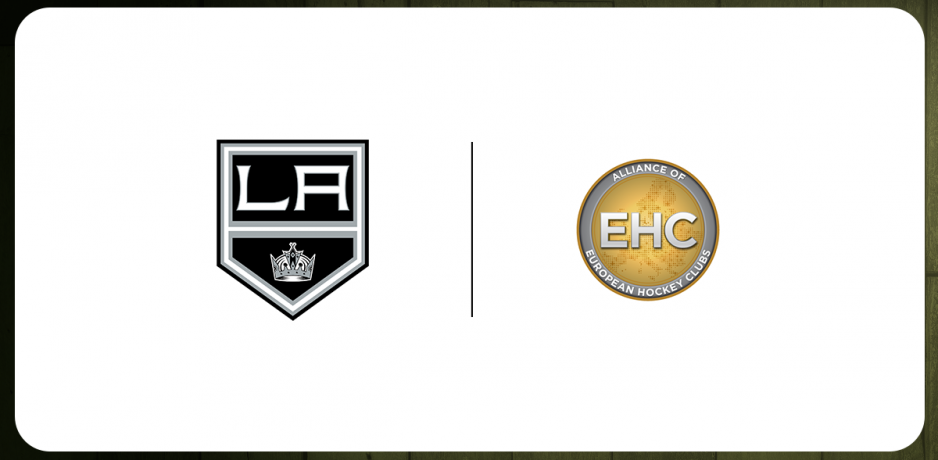 Los Angeles, California and Gothenburg, Sweden (12 April 2022) – The NHL's Los Angeles Kings and the Alliance of European Hockey Clubs (E.H.C.) today announced a partnership, naming the Kings an Associate Member of the E.H.C.
The E.H.C. Alliance – an interest group with some 90 European professional hockey clubs – and the Los Angeles Kings share an interest in developing and strengthening European professional club hockey. Therefore, the Kings' Associate Membership would focus on sharing the best practices in marketing and other commercial areas of professional hockey, and allow the Kings to take part in the E.H.C.'s transfer-of-knowledge activities and events, such as the annual E.H.C. Hockey Business Forum.
"We are excited to enter this unique partnership to be the first non-European club to become a member of the E.H.C. Alliance," said Ryan Miller, VP of Business Development of the Los Angeles Kings. "For many years, the Kings have had an excellent partnership with Eisbären Berlin of the German league, so we have a genuine interest in European pro hockey and also an ambition to contribute to its development. Membership in the E.H.C. will give us yet another opportunity to further expand on that objective," said Miller.
"The European clubs and their leagues have lots to learn from the NHL and their clubs about the commercial side of hockey," said Szymon Szemberg, Managing Director of the E.H.C. "We have, ever since we started in 2016, maintained that good cooperation and a partnership between the European clubs and NHL clubs is vital to the development of hockey and where especially European clubs can learn a lot about how to market the game and how to expand their fan bases beyond the core supporters," said Szemberg.
"Obviously we are thrilled to accept the LA Kings as associate members of the Alliance, as we know that the club and the Anschutz Entertainment Group have a sincere interest to assist in developing European club hockey."
About the Los Angeles Kings: The Kings joined the NHL as part of the league's 1967 expansion. The Kings, who have won two Stanley Cup titles (2012 and 2014) and three conference championships (1993, 2012, and 2014), are part of the Anschutz Entertainment Group (AEG) which also owns the MLS Los Angeles Galaxy, AHL Ontario Reign, DEL Eisbären Berlin along with Berlin's Mercedes-Benz Arena, as well as other sports and entertainment properties around the world.
www.nhl.com/kings Twitter.com/lakings Facebook.com/LAKings/ Instagram.com/lakings/