Nathell tells the story of Frölunda's business model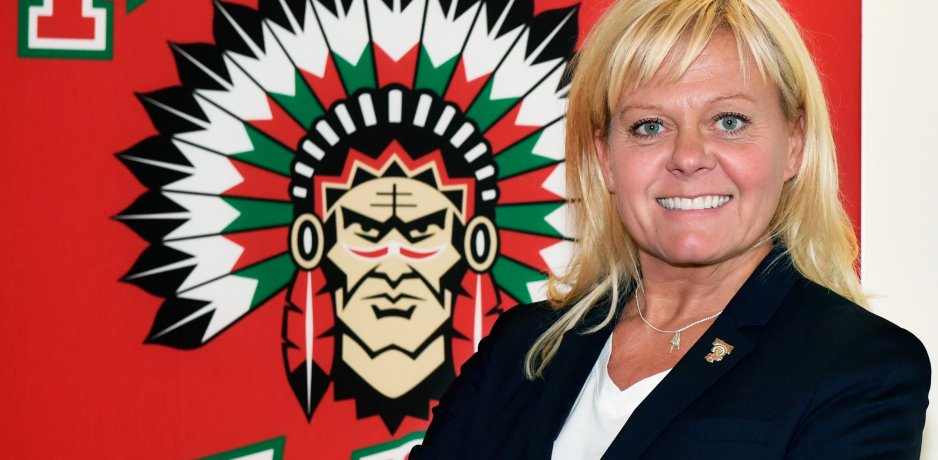 We are delighted to announce Frölunda Indians' Commercial Director Åsa Nathell as keynote speaker on "home ice" at the E.H.C. Hockey Business Forum in Gothenburg on 6 October.
Those who have followed Frölunda's exploits in the Champions Hockey League since its start in 2014 may think that the Gothenburg club has always been a bastion of both financial and on-ice stability. But the fact is that Frölunda was skating on very thin ice around 2010 and 2011. The club was close to being insolvent.
The entire organization went through an acid test, the threat was averted and Frölunda is today a template of a well-run sports club; from pee-wees, through juniors to the professional level. In an attempt to further develop its business strategy to generate more revenue, Frölunda hired Åsa Nathell as the club's Commercial Director.
"My background is in show business and I try to approach professional hockey from that perspective," says Åsa, who will continue the tradition of the hosting club to open the E.H.C. Hockey Business Forum with a keynote address.
"Frölunda is already today a very sound club, but there is definitely room for improvement. The priority is to fill our arena."
Åsa will, together with the Communications Director Peter Kymmer, present the club's business strategy where communications, especially through the club's social media platforms, is an integral component.
She will also speak to the club's plans to develop the commercial department and which goals Frölunda has set to meet future challenges, both on the domestic front and in Europe.
Already on Friday, 5 October, Frölunda will be hosting the Business Forum participants at their Campus facility for a Development Clinic to present the club's youth development and pro programs.
Read more about the 2018 E.H.C. Hockey Business Forum HERE.