Lilja case triggers debate: Should on-ice infractions be settled in courts of law?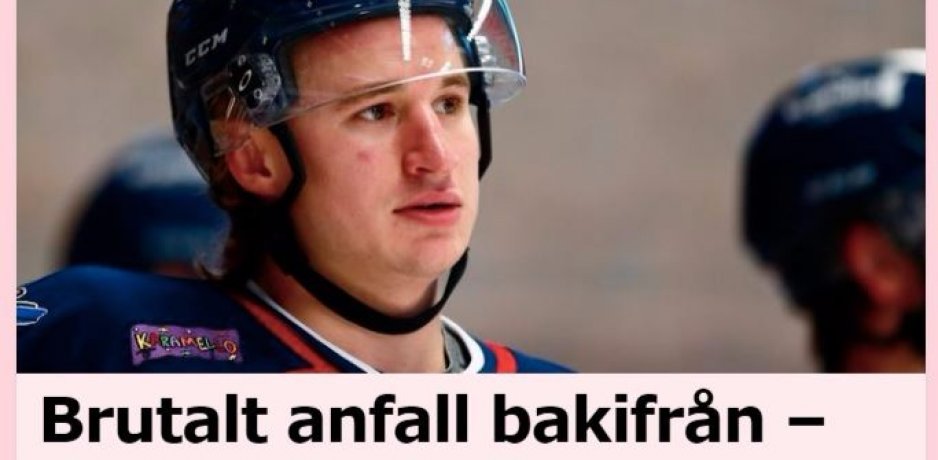 ​Swedish hockey player Jakob Lilja has been given a conditional sentence and day-fines for an on-ice infraction committed two and a half years ago. The sentence was reaffirmed by a court of appeal earlier this week. This sentence has triggered a general debate in Sweden if fouls on the field of play shall be subject to legal action.
The Swedish ice hockey community is divided over the case of player Jakob Lilja (then with Rögle BK) whose cross-check to the neck of Jens Olsson in Malmö on 5 March 2015 had unprecedented legal consequences.
Lilja received a 10-game suspension, but the infraction ended up with the Swedish civil courts. In March 2017, the District Court of Malmö convicted Lilja of abuse and battery with a conditional sentence and day-fines of 26,000 Swedish crowns (ca €2700). And on Tuesday, 26 September, the Court of Appeal determined the sentence.
This case has now spurred a lively debate within Swedish sports. Some claim that sport should be able to rule on transgressions on the field of play within their own legal system, while others say that sport cannot be immune to severe offences – meaning that if the act on the ice is severely violent, the courts should have the right to try it.
Anders Larsson, the President of the Swedish Ice Hockey Association, made this statement following the court ruling:
"It is obvious that this sends a very important and clear signal to all players within our system to think twice. Hockey is a tough sport, but must stay within the rules. Infractions that cause injuries shall not be accepted as part of the game," said Larsson.
"The courts in Sweden have determined that this infraction crossed a certain line. We have to relate to this now and also reflect what this means to our sport going forward."
Lilja's attorney, Mats Tornéus, said that this ruling can be devastating for Swedish hockey:
"Hockey is a sport with physicality. It is not reasonable that if a player becomes guilty of an on-ice infraction he is prosecuted and sentenced for battery. Lilja has already been disciplined by the sports body and now he is punished once more."
Tornéus also said that this may lead to the police starting to attend hockey games in Sweden to see which on-ice infractions could be considered a criminal offence.
Roger Rönnberg, head coach of the European champion Frölunda Indians and winner of the 2017 Fenix Outdoor European Club Awards' Globetrotter Coach of the Year said this in an interview with Göteborgs-Posten:
"The whole thing is regrettable. Lilja has shown remorse and him and the other player have decided to move on. But this court decision shows that sport is part of society, that we cannot have our own laws which don't comply with the ethics of society. We cannot be above that, we must follow the laws which are out there."
In a statement, Tornéus said that his client is considering the option of appealing to the Supreme Court. Lilja plays now with Linköping HC.
Screenshot: Aftonbladet.