Jokinen thrives in Kärpät homecoming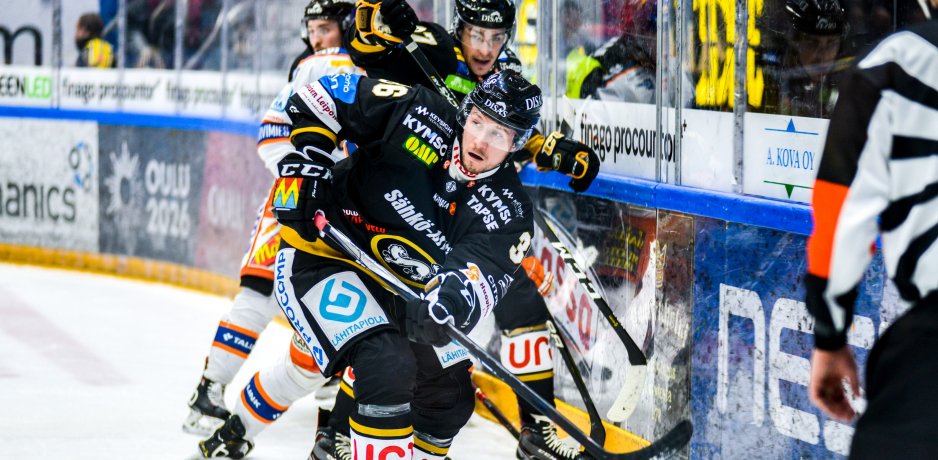 It's not like they really needed the help, but Kärpät Oulu has been on fire since the acquisition of Jussi Jokinen, the youth product of the club that has returned home at the age of 35 presumably to finish his career. He doesn't look like he's quite done, though.
In four games, he has eight points. After five assists in his first three games, he finally scored a goal on Tuesday night, opening the scoring by putting in a rebound at 5:31. He added two more assists on the night in a 4-2 victory over visiting IFK Helsinki.
Kärpät has now won five games in a row and has a comfortable 26-point lead atop the Liiga standings. The last four of those wins have come with Jokinen in the lineup, and he has at least a point in all of them.
"It's great that the player of that calibre is returning to Kärpät," sports manager Harri Aho told the club website. The two were teammates in 2001/02 – Jokinen's first season as a pro and Aho's last as a player. "Jussi has shown himself to be a player for over 15 years and is a major player in this team. In addition to being a great player, Jussi is also a very well-known and respected person here."
Jokinen came to Kärpät at the age of 15 and then, after turning pro at age 18, spent four seasons in the Liiga with his point totals increasing each year. In 2002, he went overseas and over the next 15 years played in over 1000 NHL games and recorded nearly 600 points – regular season and playoffs combined – with nine different teams, most notably the Dallas Stars, Carolina Hurricanes and Florida Panthers.
He didn't sign to play with anybody this season until joining EHC Kloten in the second-tier Swiss League in November. There he recorded 12 points in seven games.
"Soon after going to Switzerland, there was a feeling that I would definitely come to Kärpät," Jokinen said ahead of his debut with his new old club on 2 February. "We agreed on things at the beginning of January, but the NHL option was open until the end of last week."
It seems somewhat comical now, but Jokinen was worried ahead of his debut that he might not be able to step in and play at the level he wanted, owing to the fact that the rest of the players in the league had played 50 to 60 games, including the pre-season, while he'd only played 11 total games.
"That will certainly be the biggest challenge," said Jokinen. "I've been training as well as I can, but a player only gets into game shape by playing. Patience is the most important thing now. I have to be patient with myself, because things may not go straight away as I would like."
However, thanks to playing on the left side of the team's top line with centre Nicklas Lasu and right winger Ville Leskinen, Jokinen has had no problems producing right away, and Kärpät is even more dangerous to opposing Liiga teams.
At Kärpät, Jokinen joins an already teeming veteran group that includes defencemen Atte Ohtama and Lasse Kukkonen and forwards Mika Pyörälä, Jari Sailio and Oskar Osala. The team is equally deep in young, high-end talent, including goaltender Veini Vehviläinen and forwards Rasmus Kupari, Aleksi Heponiemi and Radek Kobližek.
Kärpät alumni currently playing in the NHL include brothers Mikael and Markus Granlund of the Minnesota Wild and Vancouver Canucks, Joonas Donskoi of the San Jose Sharks, Sebastian Aho of the Carolina Hurricanes and Jesse Puljujärvi of the Edmonton Oilers.
Photo: Jussi Määttä