It's showtime! Suhonen puts some jazz into hockey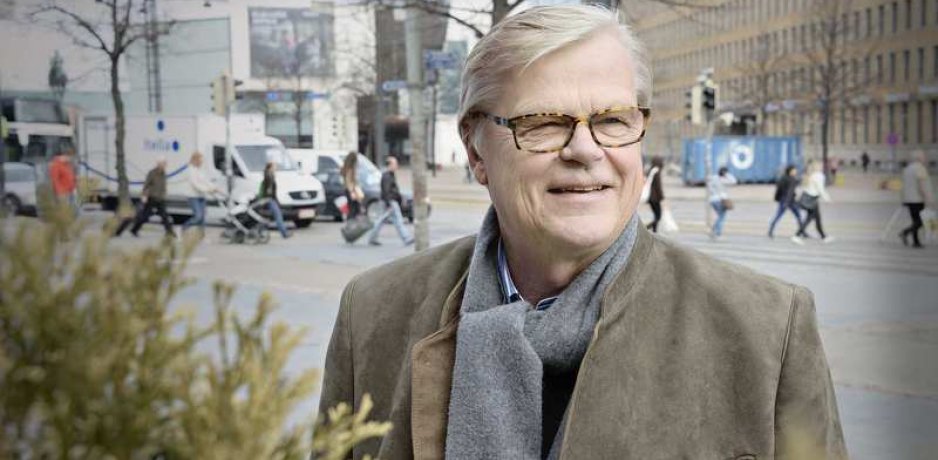 "He is, simply, the most interesting person in hockey."
This description comes from a reporter who has followed international hockey closely for the last 40 years. So we are thrilled to announce Alpo Suhonen as a confirmed speaker at the E.H.C. Hockey Business Forum on 6 October in Gothenburg.
We challenge anyone to show us a more impressive and multifaceted career in leadership – in hockey and show business – than Suhonen's.
The Finn became the first European head coach in the NHL when he took over the Chicago Blackhawks in 2000, the same year that Czech Ivan Hlinka became the coach of the Pittsburgh Penguins.
Alpo was also an assistant with the Winnipeg Jets, Toronto Maple Leafs and has held coaching jobs in Finland, Switzerland, Slovakia and Austria. He has led national teams in Olympics and World Championships.
He's also an art lover, he skipped military service in Finland and opted for the civil service – something that was frowned upon in the 1970s. He's directed plays, he's been the director of the Turku City Theatre and the CEO of the Pori Jazz Festival. He's an author and a Finnish Hockey Hall of Famer.
Today, at 70, Suhonen is still coaching, having accepted an assignment from Japan and Korea to run practices with young players. You can almost hear him quote Michael Corleone's famous line from The Godfather: "Just when I thought I was out, they pull me back in."
Alpo Suhonen, himself an entertainer and a captivating speaker, will share his experience from over 40 years of leadership, both in sports and show business. His presentation at the E.H.C. Hockey Business Forum will include some of these themes:
How to manage and successfully lead a company in today's entertainment business;

How to make sure that different areas within a sports club interact; players, coaches, administration, marketing, communications and sales;

What businesses can learn from leading and coaching hockey players;

What pro sports can learn from leading theatre and jazz festivals;

Comparing hockey and business cultures in the countries where he has been working.
Simply, the most interesting person in hockey.