It's playoff time again! Follow all games here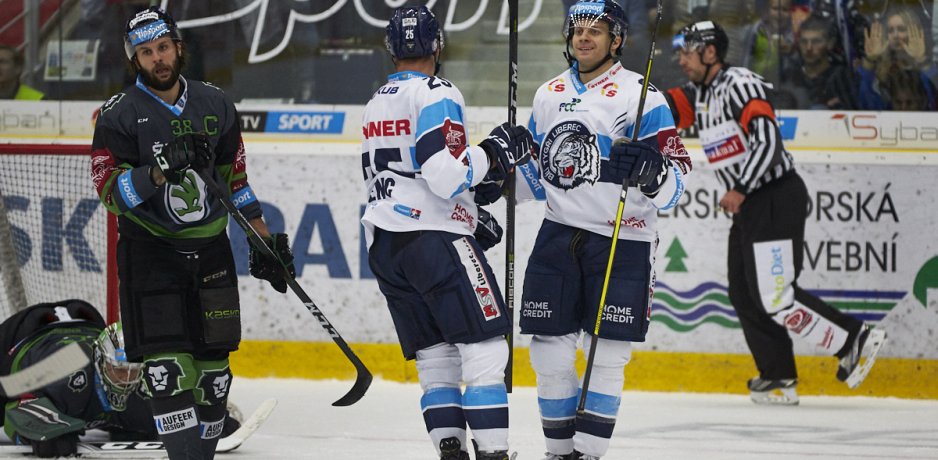 Springtime is a hockey fan's favourite time of year as that's when most of the major championships are decided, both internationally at the club level. As Europe's domestic leagues move into their playoffs, the E.H.C. Alliance gets into the spirit of it with the "PLAYOFFS" tabs on the pages of the respective leagues, where all the results of post-season games are displayed. Just click on the links below to follow all the action in your favourite leagues.
Austria
The quarter-finals are underway in the Erste Bank Eishockey Liga with Red Bull Salzburg, Graz 99ers, Vienna Capitals and EC-KAC all leading their series after three games.
Czech Republic
In the Tipsport Extraliga, the preliminary round is finished and the quarter-finals are just underway, with Kometa Brno and Škoda Plzeň winning their opening games. Series featuring regional derbies Bílí Tygři Liberec vs BK Mladá Boleslav and Oceláři Třinec vs Oceláři Třinec have yet to start.
The second-tier Chance Liga is down to its final four, with matchups Dukla Jihlava vs Rytiři Kladno and Motor České Budějovice and VHK Vsetín. Rather than advancing to a final series, the two semi-final winners will fight for promotion to the Extraliga along with the bottom two teams from that league.
Finland
The best-of-three Liiga preliminary round is underway, with both series 1-1 with the winners of Tuesday's games advancing to the quarter-finals. In those all-important games, Lukko Rauma hosts JYP Jyväskylä and Ilves Tampere hosts SaiPa Lappeenranta.
Germany
The Deutsche Eishockey Liga quarter-finals are in their midst, with first-place Adler Mannheim up 3-0 and Red Bull Munich, ERC Ingolstadt and Düsseldorfer EG all up 2-1 after three games.
Great Britain
The Elite Ice Hockey League's regular season is not yet finished, and with three games to play it's a two-horse race between the Cardiff Devils and Belfast Giants, with the Devils holding a two-point advantage as they try to repeat as champions.
Norway
In the GET-ligaen, two quarter-final series are finished as Valerenga Olso and defending champion Storhamar Hamar have both advanced to the semis. In the remaining two series, Frisk Asker and the Stavanger Oilers are both a win away from joining them, leading 3-2.
Poland
The Semi-Finals of the Polska Hokej Liga are underway, with the country's lone E.H.C. Alliance member, Comarch Cracovia, leading GKS Katowice 3 games to 0. In the other semi, GKS Tychy leads Podhale Nowy Targ 2-1.
Slovakia
Two Tipsport Liga semi-finalists have already been determined, with HC05 Banská Bystrica and HKM Zvolen already through. The two remaining quarter-finals are both 3-2 in games, with HK Poprad leading HC Košice and HK Nitra leading Dukla Trenčín.
Sweden
In the top-tier Svenska Hockeyligan, the preliminary round is complete and the quarter-final matchups are set, with (1) Färjestad Karlstad vs (8) HV71 Jönköping, (2) Lulea Hockey vs (7) Växjö Lakers, (3) Frölunda Gothenburg vs (6) Malmö Redhawks and (4) Djurgarden Stockholm vs (5) Skelleftea AIK.
Meanwhile, the second-tier HockeyAllsvenskan is ready for a best-of-five series between AIK Stockholm and IK Oskarshamn for promotion to the SHL. Meanwhile, teams 3 through 8 will play for a right to face the loser of that series to gain the other spot in the play-in round.,
Switzerland
EV Zug is already through to the semi-finals in the National League, after sweeping its quarter-final series, while Lausanne HC and EHC Biel are a win away from joining them and SC Bern and Geneve-Servette are tied 2-2 in games. Fifth games are played Tuesday night.
In the second-tier Swiss League, the semi-finals are in their midst, with Chaux-de-Fonds up 3-1 and EHC Olten and SC Langenthal tied 2-2.
Ukraine
The semi-finals are underway in the Ukrayinsʹka Khokeyna Liga. E.H.C. Alliance member HC Donbass leads Bily Bars Bila Tserkva 2-1 in games and HC Kremenchuk and Dnipro Kherson are tied 2-2.
Photo: Jiří Pinc (hcbilitygri.cz)