Helber on hockey's untapped potential at EHC Business Forum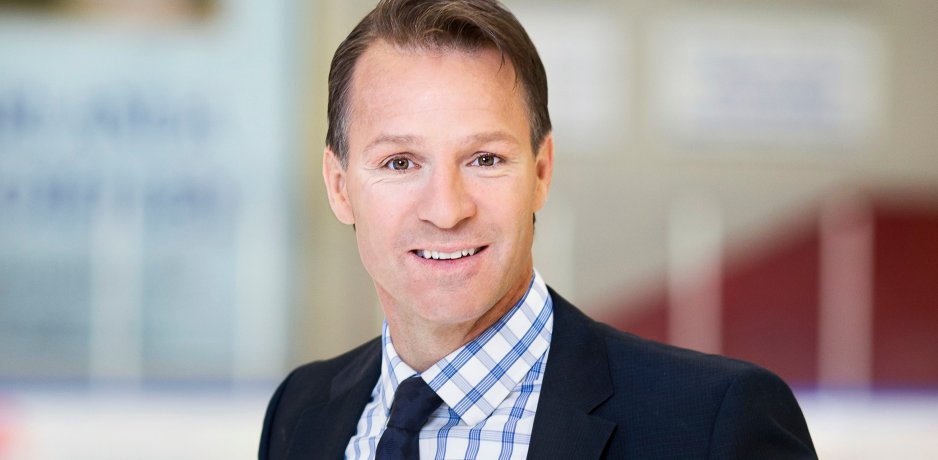 The Alliance of European Hockey Clubs is thrilled to announce that Mike Helber is confirmed speaker at the E.H.C. Hockey Business Forum in Gothenburg on 6 October at the Gothia Towers Hotel.
Mike Helber is one of Europe's best-known club hockey personalities, having led Swedish Linköping HC for several years as CEO. The Ann Arbor, Michigan native led Linköping from the second division to the top pro league SHL in the 1990s as a player and later assumed the CEO position which he held for 12 years while establishing Linköping as one of the major forces in Swedish and European hockey.
Helber is thus one of the few North Americans who has excelled at front office level in Sweden after retiring as a player, so the University of Michigan grad brings a wealth of experience and unique international insight to the E.H.C. Hockey Business Forum. Helber, who has an MBA from Linköping University, will speak about: "International hockey's untapped potential; how our game could take a major leap forward and generate more income".
"During my time in Linköping and now, with a slightly different perspective as an expert commentator, I contemplate why hockey is still so underexposed internationally, especially on the club side. The game of hockey has so many different levels including being a great TV sport," says Helber. "I am happy that I will now have the opportunity to share my thoughts at this Hockey Business Forum."
Among the topics which Mike Helber will address is the Champions Hockey League, the KHL's position in European hockey, the impact and role of the NHL in the international hockey community and European club finances and player salaries.
"Having been away from hockey's day-to-day operations has given me time to reflect on these issues, and I will make a case that hockey is leaving substantial money on the table by not fulfilling its potential, especially internationally," said Helber. "And lots of that has to do with leadership."
Today, Helber combines broadcasting with being the CEO for Cojn AB, a company which provides services related to human resources, leadership and workplace sustainability. He was a 9th round NHL draft pick by the Winnipeg Jets in 1988.
Read more about the 2018 E.H.C. Hockey Business Forum HERE.