​From zeroes to heroes: The amazing Växjö Lakers story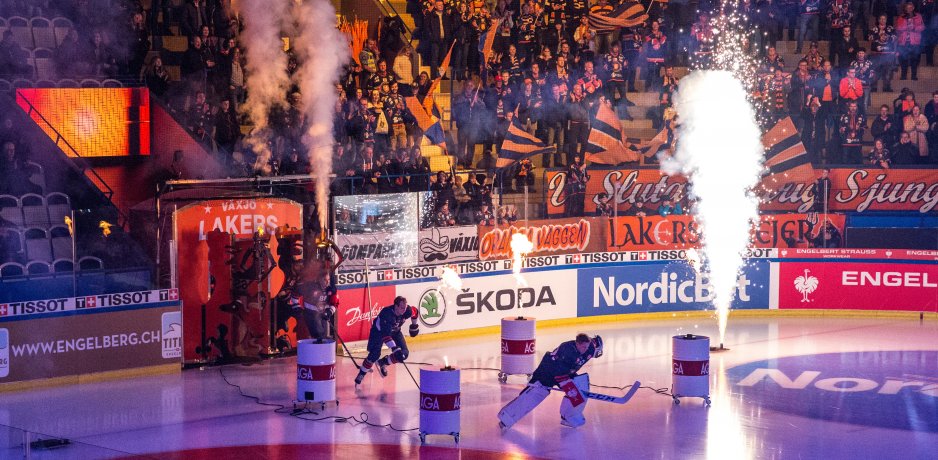 In 1997, the Växjö Hockey Club filed for bankruptcy and was reconstructed as the Växjö Lakers. The new club had to start all over again, in the fourth division. You can't get lower than that – pretty much a "beer-league" level. Twenty years later, the Växjö Lakers are one game from being best in Europe.
A hockey story hardly comes better than this.
People get used to things quickly. When you see and hear about the Växjö Lakers today, you may think that they have been around for a long time. Swedish champions in 2015, SHL regular-season winners in 2017, Champions Hockey League semi-finalists also in 2017 and now – on 6 February – in the CHL Final against JYP Jyväskylä in their beautiful Vida Arena, which was built in 2011.
But the Lakers are such a fresh success story, and their rise to the top has gone so quickly, that many have either already forgotten or do not realize that the club was only promoted to the top Swedish league in 2011.
But that doesn't mean that Växjö, a cozy and thriving town of 65 000 people in south-central Sweden in the province of Småland, is new to top-league hockey.
A quick recap: Växjö's traditional sports club is Östers IF, founded in 1930. Öster is mostly known for its football (four-time Swedish champion) but as most Swedish clubs in the old days, it had several sports in its program and hockey was one of them.
Öster's hockey club became so successful that it earned promotion to the top Swedish league for the 1963/64 season, but in the 21 games that Öster played that season, the team only managed to collect five points and was relegated back to the second-tier division – never to return.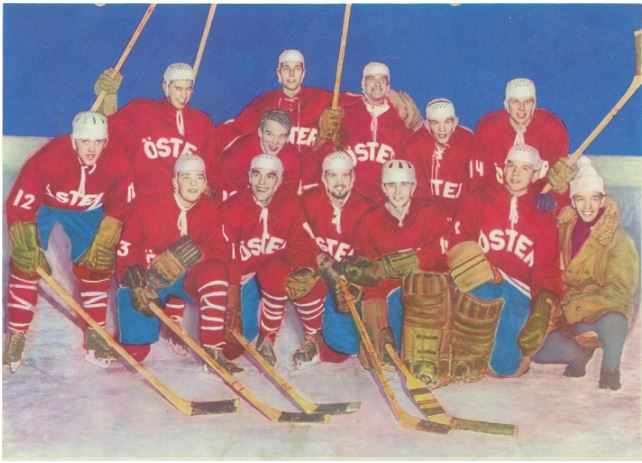 As Öster's football team became more and prominent, earning promotion to Sweden's top football league in 1967 and winning the championship in 1968. There was really no room for an aspiring hockey program under the Östers IF flag.
Öster dissolved its hockey section in 1971, and those who wanted to continue to play the game merged with rival Växjö IK and a new club was founded: Växjö HC. The new organization toiled in the lower leagues for 17 years before it hit the wall. Poor organization and strained economics led to insolvency and, eventually, bankruptcy.
And as per to Swedish sports law, if a bankrupt club wants to continue operating, it needs to be completely rebuilt as a new entity and start again in the lowest regional league. A total reset.
Enter the Växjö Lakers, Division 4 Southern Småland.
It was around this time (1999) when local entrepreneur Anders Öman was asked to join the club's board. But when he came to the club's annual general meeting, the top board position was void, so Öman was elected chairman.
"It became clear to me at the meeting that the general mood in the club was very low," said Öman. "We were at the stage where players had to buy their own skates and they took private cars to away games. There was no vision for the future. I recall we had a turnover of 780 000 Swedish crowns (€75 000) with a profit of 20 000 (€1800)."
After Öman and his group put together and started to implement a ten-point action plan, the Lakers began their climb through the system. By 2003, they had earned promotion to the second-tier Allsvenskan, but Öman felt that he could not continue combining running a pro hockey club with his other business commitments, so he decided to leave.
Five years later, in 2008, the club had a deficit of 3.7 million crowns, the coffers were empty and the club's existence was in jeopardy. So Öman was again called into action. He and another local businessman – Michael Marchal, the current president – purchased a combined 49 percent of the club and, through different monetary infusions, gathered four million crowns to put the club into solvency again.
2008 marked the defining year in the existence of the Växjö Lakers. There was an ownership structure in place, the economy was saved, there was a new vision and optimism – and Växjö became a force not to be stopped.
Three years later, the club won the qualification series to the top Swedish league ("Elitserien" at that time) and once the historic 2011/12 season was about to begin, the new Vida Arena was ready.
"We had a very simple plan and that was to improve bit by bit every year in every important area of the organization," said Öman. "A bit better roster, a bit better staff around the team, a bit better front office and a bit better economy. And if you improve a little every year, eventually you will reach a point when you are good."
That point was reached in 2015. The Växjö Lakers made it to the playoff finals and defeated Skellefteå AIK in six games to win the club's first national championship. Last year, in 2016/17, the Lakers won the SHL regular season for the first time.
And the success story doesn't seem to have any ending. As this is published, the Växjö Lakers enjoy a 15-point lead on top of the SHL standing and they are eagerly anticipating the Champions Hockey League Final against Finland's JYP Jyväskylä on 6 February.
They have reached this level without any risky financial escapades. They have 60 million crowns (over €6m with today's exchange rate) in the bank, despite that their arena has a relatively modest capacity of 5750.
What you should know is that the people from the province of Småland are known for being careful with money. Call it frugal or being fiscally responsible, but lavish spenders they are not.
"What makes me really proud is that we are able to have this kind of on-ice success despite that our player salaries are mid-range in the SHL. Our annual player budget is around 42 million crowns (€4.2 million) and if this is a reflection of our Småland character, then good for us."
Anders Öman ends by giving credit to his coach Sam Hallam.
"You can have a coach who screams and shouts that he wants better players, or you can have a coach who works with the players he has."
On February 6, the Växjö Lakers will know whether the players they have can call themselves the best team in Europe.
Photo: Lars Nilsson / Frilansfotograferna