Fribourg & Chomutov off to surprise starts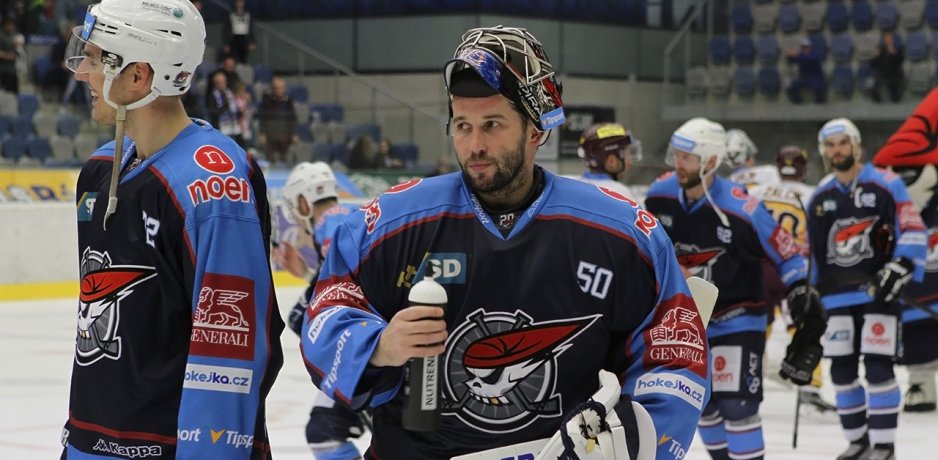 ​The European hockey season is now well underway and two of the more pleasant surprises are coming from Central Europe – in particular, the starts of Fribourg-Gottéron and Piráti Chomutov.
Last season, Fribourg was tied for last place in the Swiss National League, despite a roster of talented players that underperformed by most accounts. There were some good individual performances and a few flashes of brilliance, which included reaching the semi-finals of the Champions Hockey League. Overall, though, the season was considered a huge disappointment.
This season has been the opposite, as the team has lost only once in its first seven games, and has a four-point lead on top of the standings. Even more impressive is the fact the team has done so without its biggest star, as forward Roman Červenka – who along with linemate Julien Sprunger was tied for second in league scoring last season – has been sidelined with multiple injuries and has yet to play a game single game. Without him, the team has ground out a lot of low-scoring one-goal wins – impressive for a team that had the league's most goals against last season. Former KHLer Barry Brust has played all seven of the team's games in goal and has posted a goals-against average of 2.14 and a save percentage of .935.
Meanwhile, in the Czech Extraliga, Chomutov is off to their best start ever. The Northern Bohemia club, which had never played in the Czech Republic's highest league prior to 2012, had its best season ever last year when it finished seventh in the regular season and then advanced to the league semi-finals.
After seven games this season, the Pirates have yet to lose in regulation time and currently top the standings. After losing for the first time of the season in a shootout at home against Vítkovice on Friday, they rebounded with a 4-1 win in Liberec – one of the toughest places to play in the league the past few seasons. Like Fribourg, they've done it with defence, allowing only 12 goals so far, with Slovak Ján Laco sparkling in goal.
"Ján has been unreal in goal, and we're trying to help him out as much as possible by blocking shots when we can," forward Juraj Valach said in an interview on the club's website. "Maybe nobody expects very much from us, but we just keep going. We've got to take the points where we can while things are going well because we know there are lots of good teams behind us."
Elsewhere in Central Europe, the Thomas Sabo Ice Tigers from Nuremberg lead the German DEL with 13 points in six games, and the Vienna Capitals continue to demolish EBEL opponents – after Sunday's 5-3 win over Graz, they have now outscored opponents 27-7.
Meanwhile, in Northern Europe, Färjestad Karlstad is off to a strong start in Sweden with three straight wins and there's a log-jam at the top of the Finnish Liiga, led by TPS Turku and JYP Jyväskylä, which surprisingly does not include two-time defending champion Tappara Tampere, which languishes in ninth after seven games.
Remember, you can keep up to date with all your favourite European leagues by selecting the "Edit Your Leagues" icon on the front page of this website.
Photo: Jan Pidrman (piratichomutov.cz)