E.H.C. Hockey Business Forum inspires and educates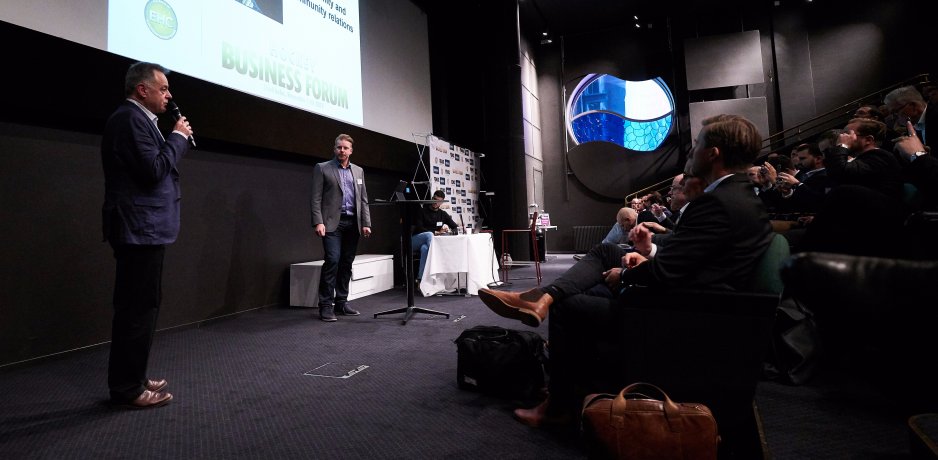 STOCKHOLM, Sweden – Not many stones were left unturned as European hockey managers gathered in Stockholm for the EHC Hockey Business Forum. Presentations ranged from the NHL's international strategy to the KHL's first decade and the league's way forward to raising money with crowdfunding to taking social responsibility and reaching out to the community to media rights negotiations.
The day was kicked off by CEO Jenny Silfverstad from Stockholm's Djurgården about the club's crowdfunding efforts to raise about two million euros. Focus on financial issues and sharing of best practices continued when Jonas Persson of Commercial Sports Media explained the development of the sports media rights landscape.
"The lesson we've learned recently is that media partners are looking for longer agreements as we all are learning new business models," Persson said.
The beginning of the day was mostly about efficiency and financial issues. Teemu Karenius of Yonoton, a Finnish startup that aims to get rid of long lines at concessions stands, presented the club representatives with one way of making sure the spectators don't lose any time waiting.
"These days, spectators only have a chance to spend money during the two intermissions. We want to give them an opportunity to spend money the entire time they're at the game," Karenius said.
He added that they also help clubs with activating their fans between the games in ways – like competitions and rebates – that get them back into the arena for the next game.
The most inspiring presentations came back to back in the middle when first, the Ottawa Senators former captain Daniel Alfredsson told about his involvement and experiences in charity work, and how it helped him gain a perspective on life and also grow roots in his new hometown Ottawa.
"Nothing, not the five Olympics or winning the Swedish championship which was a big highlight in my career, compared to when launched a charity to raise awareness and help raise money for research and treatment of mental illnesses," he said.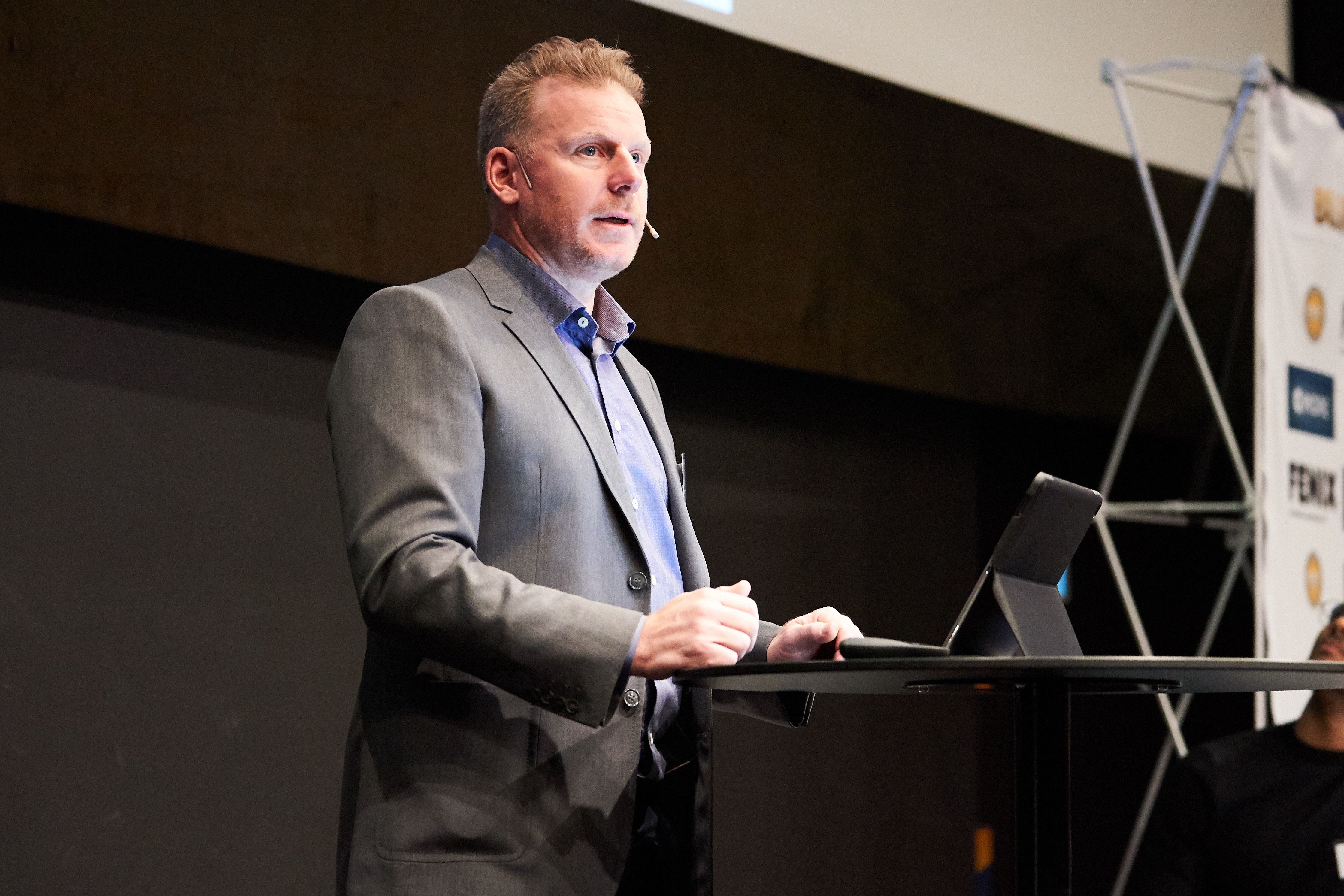 He was followed by Brynäs IF Deputy CEO Johan Cahling. Brynäs, of Gävle, Sweden, took a drastic step in its sponsorship strategy four years ago when the club decided to strip their sweaters of all the advertising and instead, only have UNICEF's logo there with the promise of redirecting money back to the UN children's organization.
By building strong roots in the community and letting sponsors into their network, Brynäs has increased its revenue by 25 percent while playing in the best-looking sweaters in the league.
"Exposure was the biggest part of partnership deals but nobody wanted to pay Brynäs more for advertising space. They wanted to pay less. Revenue was levelling out and we saw diminishing returns," Cahling says.
"What we did was create a new core business. This is not a project, this is core business."
Brynäs now has a leadership academy, the club cooperates with local schools, helping kids with their studies, and activates kids into sports and assists young kids to find work.
"If we can get one young person employed, it saves the public sector more than 200,000 euros over the next 20 years," Cahling says.
Two league executives, one from the West and one from the East, talked about their strategies. According to Bill Daly, Deputy Commissioner of the NHL, the league is looking to establish a better foothold in Europe, and even bringing more games to the Old World, after a few years' absence.
"It's mostly about fan engagement. Having permanent franchises in Europe is something that hasn't been discussed and is not a medium-term plan," he said.
On the other hand, KHL Vice President Alexey Krasnov said his league is looking to change the ratio of Russian and non-Russian teams in the league.
"Some of the teams aren't capable of competing in the KHL anymore and would be better off in the second-tier league," he said, but adding non-Russian teams is also a possibility.
The two presentations that had most to do with the game inside the rink showed new tools that digitalization brings to scouts, agents, and hockey directors when evaluating and contacting players. Cliff Mander, CEO of CKM Sports Management, presented their tool for linking players and clubs, and Bob Teofilo, Synergy Sports Technology, showed how digital video analysis can be done.
And last, but not least, it was time for networking.
Photos: Johan Sahlen