Dukla Jihlava becomes 81st member of E.H.C. Alliance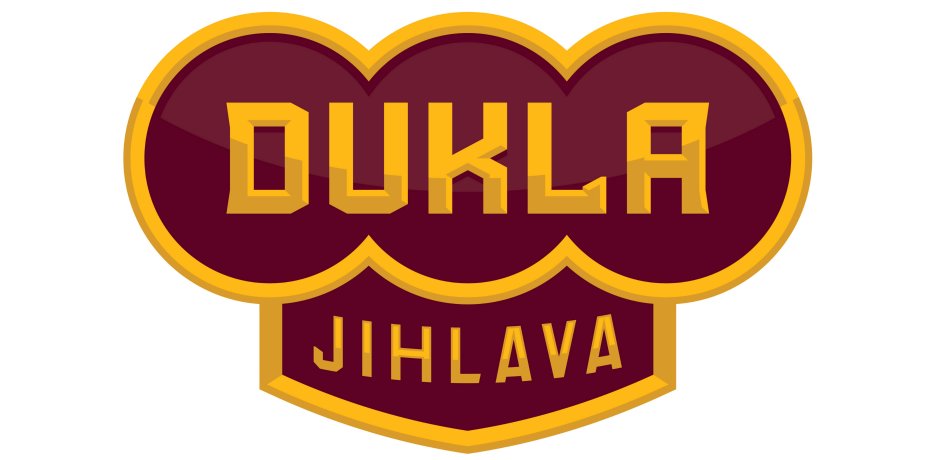 ​Dukla Jihlava of the Czech Tipsport Extraliga is the newest and 81st member club of the Alliance of European Hockey Clubs. Few clubs in Europe can boast such success and tradition as Dukla, with 12 national titles and a five-time winner of the Spengler Cup.
The Alliance of European Hockey Clubs is proud to announce Dukla Jihlava of the Czech Tipsport Extraliga as our newest member. The club was founded in 1956 and was for many years the dominant force in Czechoslovak hockey and also a provider of top players for the national team.
Dukla captured 12 national championships, 11 of them during the Czechoslovak era, with the 12th and last title coming in 1991, two years after the "Velvet Revolution". Dukla totally dominated the domestic scene between 1966 and 1972 when the club won six in a row. The Jihlava club also won the Spengler Cup on five occasions.
Entering the 2000s, Dukla experienced hard times. Except for one season (2004-05) after the turn of the century, the club played in the second tier league. Last season, Dukla finally earned promotion back where the club belongs, among the elite.
"Now that Dukla is back in the top national league, we want to be part the development of club hockey in Europe," says the club's CEO Bedřich Ščerban, the former Dukla star defenceman who has won World Championship and Olympic medals and who also has played in the top leagues of Finland (Tappara), Sweden (Brynäs) and Germany (Essen & Freiburg).
"It is important that the top clubs of Europe have a voice and that there is an organization that looks after the interests of the clubs on the international level," said Ščerban.
President Marc Lüthi welcomes the newest addition to the E.H.C. Alliance:
"With Dukla Jihlava, we are adding one of the best-known brands in European club hockey, a club that not only won trophies at home but also was a frequent participant and winner in the Spengler Cup and also many times finalist in the old European Cup," said Lüthi. "We are also delighted to add another Czech club to our alliance."
Some of the greatest names in Czechoslovak and Czech hockey are associated with Dukla Jihlava with IIHF Hall of Famers Jan Suchý, and the Holík brothers Jiří and Jaroslav as standouts of the 1960s and '70s.
As well, players such as Jan Klapac, Milan Chalupa, Patrik Augusta, Jiří Lala, Milan Nový and current head coach Petr Vlk donned the famous jersey of Dukla Jihlava.
Jihlava is a capital of the Vysočina Region situated on the Jihlava river, on the historical border between Moravia and Bohemia and has approximately 50,000 inhabitants.