Djurgården CEO Jenny Silfverstrand to open Hockey Business Forum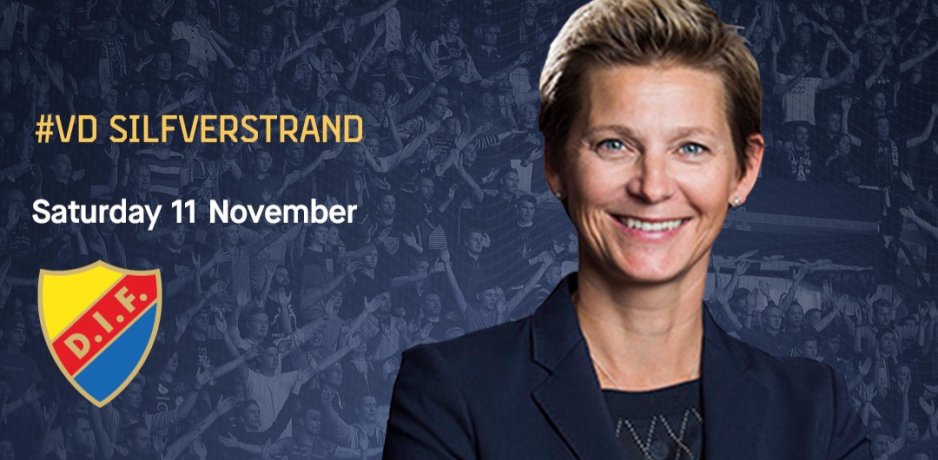 ​The Alliance of European Hockey Clubs is proud to announce that Jenny Silfverstrand, CEO of Djurgården Hockey, will be the opening speaker at the E.H.C. Hockey Business Forum, to be held at the Globe Hotel in Stockholm on 11 November.
As the E.H.C. event is taking place in Stockholm – with Djurgården's home arena Hovet literally next door – the club is co-hosting the event at the Globe Hotel. Silfverstrand took over the top operational position at Djurgården Hockey in 2013 when the most successful club in the history of Swedish hockey was in the second-tier Allsvenskan and facing substantial financial challenges.
Under Silfverstrand's leadership, Djurgården earned promotion back to the SHL in the spring of 2014. The Stockholm club has recorded operative profits in each of the three seasons in Sweden's top league since being promoted.
Silfverstrand will hold an opening keynote speech on the potential and strength of a historic sports brand and about ways how to commercialize it by, among other things, investing in a merchandise program together with Djurgården's football club.
The CEO will also inform about Djurgården's "crowdfunding" share issue which takes place in autumn 2017. The Stockholm club aims to grow its capital by 23 million crowns (ca €2.4m) while attracting both small and bigger investors, in a move which has gained plenty of interest among the Swedish sporting community.
Djurgården Hockey has 16 national titles and last spring they added a 17th when the women's team won the Swedish championship. On top of that, Djurgården Hockey is a two-time European champion, having captured the European Cup in 1991 and 1992, then Europe's prime club hockey competition. Djurgården is also among the 26 clubs who are shareholders in the Champions Hockey League, and one of some 80 clubs which are members of the Alliance of European Hockey Clubs.